Online proofing tools are different—pricing, features, and service. So, as we are working in the niche, it was logical to make a blog series to help designers, creative managers, and marketers make the right choice. This time we compare GoVisually and Approval Studio to help you understand what creative approval system fits your needs.
If you read our blog or had a chance to contact the Approval Studio team, you know that we like talking to our users or potential users, asking all kinds of questions about their experience in reviewing graphic files. One of these questions is regarding our competitors, and one of the first names we hear pretty often is GoVisually. Considering we have a series of articles dedicated to competitors, it was only logical to create one for GoVisually as well.
Now, in 2022 it's been a while since we updated our article, so I believe it's high time to get back to it and see what was changed.
What is GoVisually?
I don't know about you, but to my ear, the phrase "we're based in beautiful Sydney, Australia" sounds somewhat enchanting. I wish I could go there someday, meet with the team behind GoVisually, and talk about the cool project they launched in 2011. Our Australian competitors earned themselves a good reputation with the hard work they put in. In the previous versions of this article, we worked with a NASA world map, but I decided it would be more practical to use something more practical — an ice cream packaging dummy, for instance.
GoVisually Features
The first thing I notice is that there are no SSO registration options, even via Google account, which is pretty common for such apps.
The app gallery is straightforward without any excessive elements. All your artworks look like tiles sorted by status into tabs above, and all projects can be seen in the left panel. I have to say it's pretty convenient.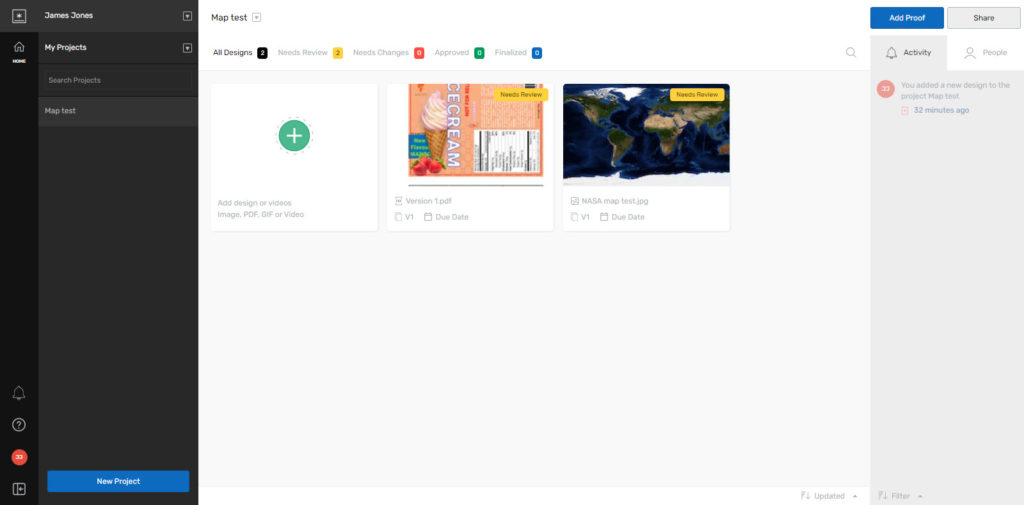 When you hit the upload button, the system proposes you browse or drag and drop PNG, JPG, WEBP, PSD, PDF, MP4, or WEBM files. Since our last visit, they added some new formats, making for 7 file types altogether, which is still not much.
The number of external reviewers is unlimited; however, the trial solo pack for one user offers you only up to 10 projects, while the team pack has 1000 projects.
The proofing tool is loading fast, which is excellent.
There are still 3 annotation types available: Comment – points annotation at a specific place; Box – highlights a selected area; Arrow – draws an arrow. A critical moment: I couldn't point to a particular place with the Comment if that place was within the Box. Arrow solved it for me, though.
Whenever you want to invite some external reviewers, you can use a quick link feature from the upper right corner of the Review tool. A peculiar thing: link access allows you only to see the images, and if you want to annotate, you will have to fill in the form with your email, name, and then password, which basically means you're creating an account. Not quite what I expected because it slows down the workflow significantly. Why would my one-time client need to register an account in the tool they will not use on their own? We just wanted their opinion, not a new account.
The proofing tool used to support real-time communication in comments. However, when I add a new reply from my Designer account, it is not displayed for my primary user. It is weird, as I remember that live communication was one of the cool features GoVisually had.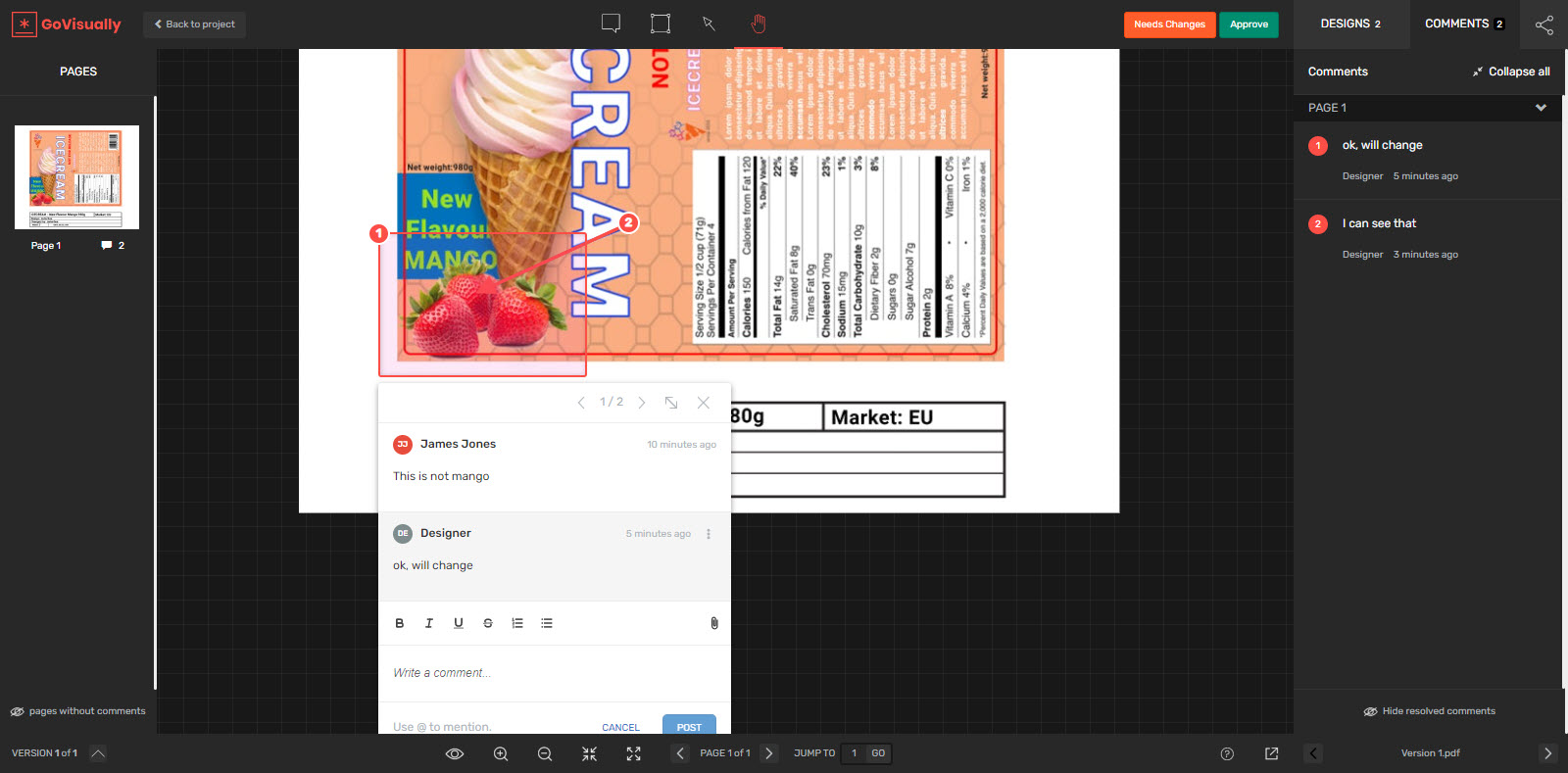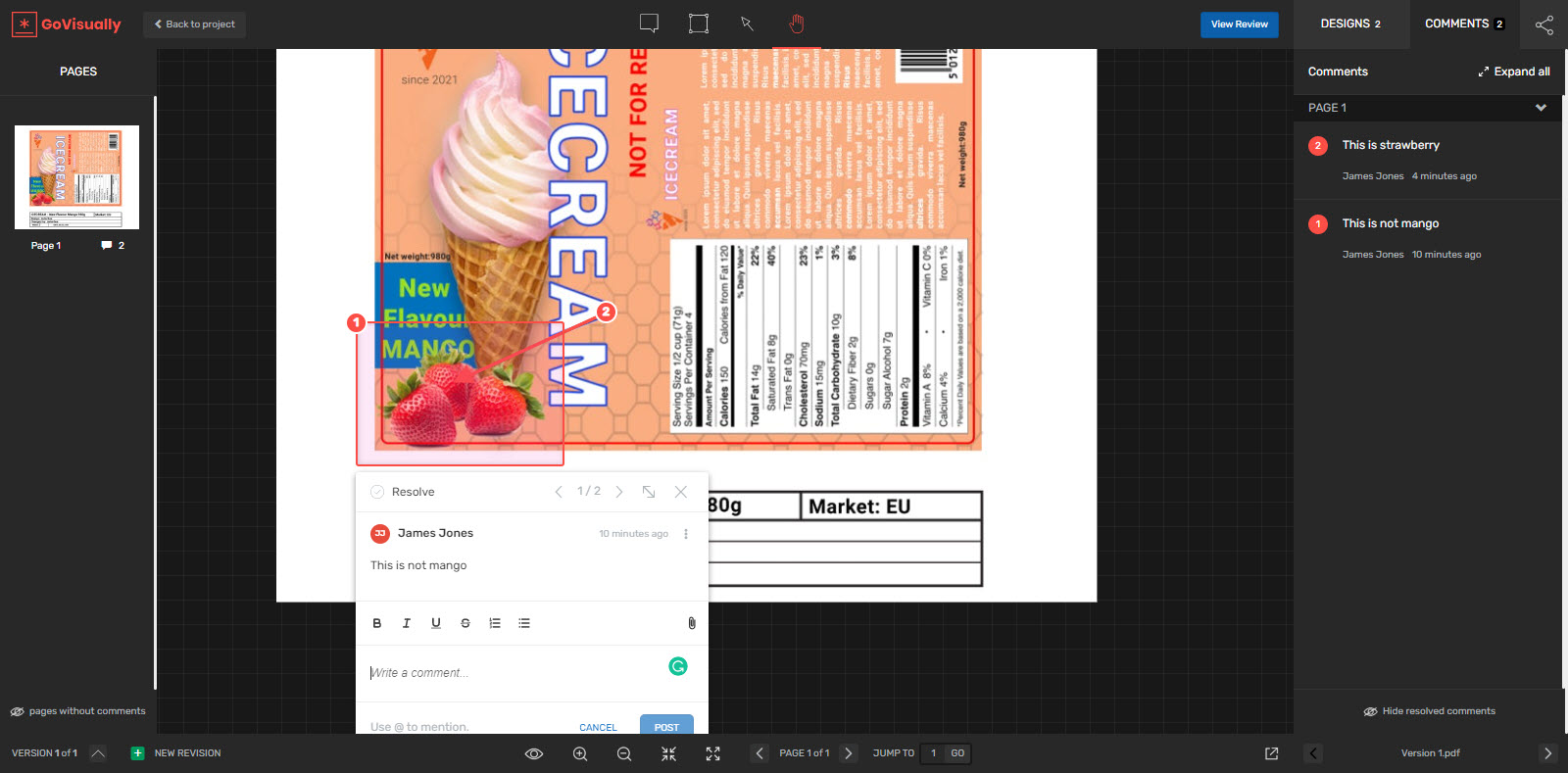 Also, GoVisually offers cool integrations like Adobe, Slack, and Zapier, which is great if your company uses these apps.
GoVisually offers us two buttons — Needs Changes and Approve. Whatever decision you make, your project lead will be notified, and the status of the artwork will change. I know that wasn't the case earlier, as GoVisually didn't have any decision buttons, so props to them for making a fix! I'd rather have them a bit bigger as they are the critical elements of the interface, but it's okay nonetheless.
Unfortunately, GoVisually doesn't have a well-developed digital comparison regime. When you upload a new version, you can click the Revisions button on the left panel and check the versions side by side, but that's it. Noticing minor differences with the naked eye is pretty complicated, and automated comparison like the one Approval Studio has would make things much easier. Also, comparing the artwork, I noticed that I couldn't move the comment to a different place which can be a little annoying because it blocks part of the artwork.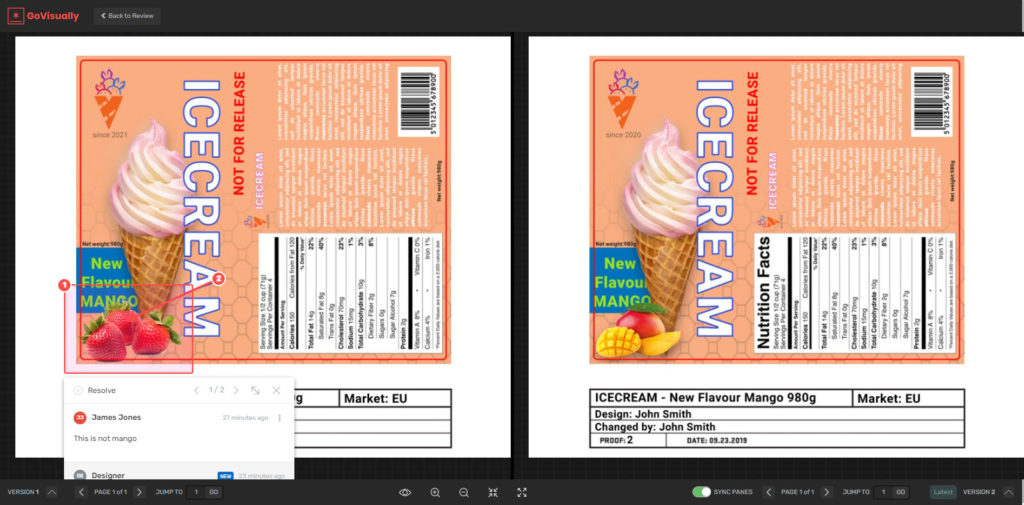 The Export and Print Comments feature gets you a report on all your annotations and approvals/rejections. A couple of notes here. First, they are tough to find and are accessible only from the review tool. The dashboard has an activity streak, but you cannot export it, and it's a little frustrating. Secondly, I can only export reports for the versions with comments, which means if the latest version is approved without any annotations, it will not get into the file. What should I share with my client if they ask me for a complete project report? No idea, as the button is not even accessible for my second approved revision.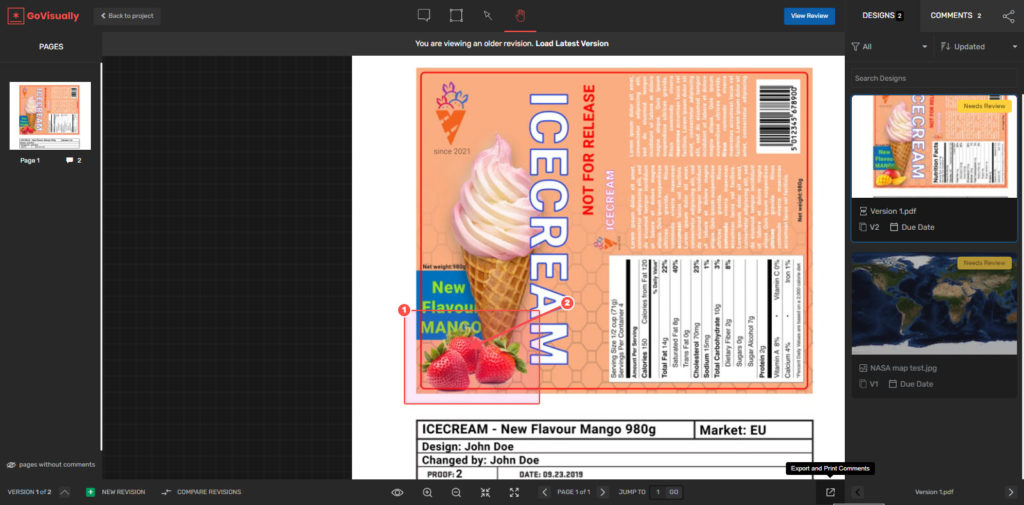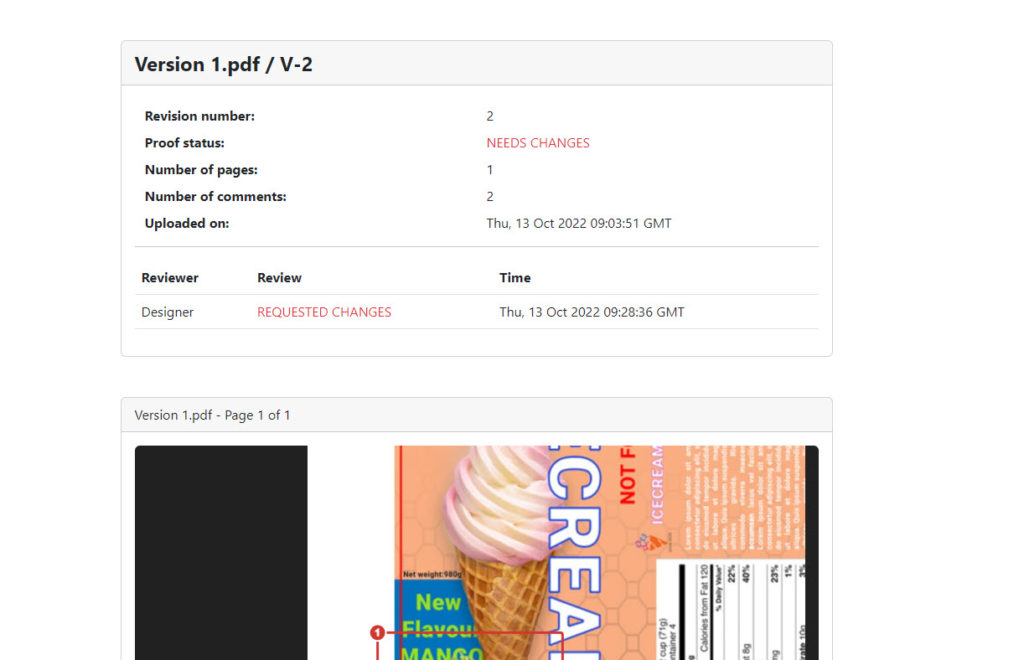 Team plan offers you more collaboration options, like making all the integrations available and getting you more project management features like adding new users and reminding your reviewers of the pending review task.
The Pros and Cons of GoVisually
Pros: speed, improvements in the areas where the tool was lacking, and tons of cool integrations.
Cons: only one unautomated compare mode, a limited number of projects, registration-like external review, essential interface elements are hard to notice, report export works only for versions with comments, rather weak project management features.
GoVisually vs Approval Studio: Comparison Table
Note: This table compares GoVisually's team plan with Approval Studio Lite. Besides the free plan, GoVisually also has a solo user option.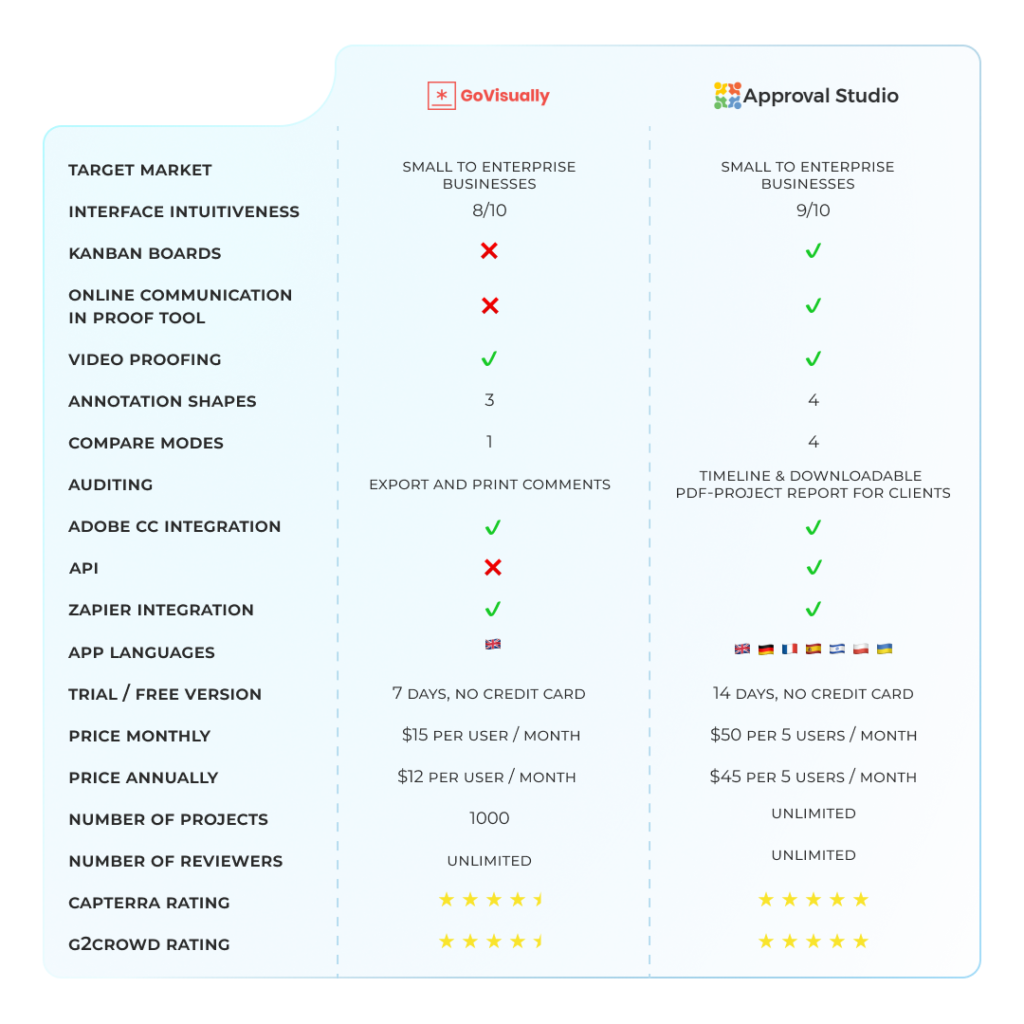 Why choose Approval Studio?
So, how different is Approval Studio from GoVisually? In short, not so much on the outer side, but drastically in its concept.
Approval Studio has more sign-up possibilities — besides a separate in-the-system account, you can use Google or OKTA to sign up.
We offer a Kanban dashboard instead of a tiles gallery since we believe it's more convenient for successful project management. Matter of taste in such a case since GoVisually is also extremely easy to navigate.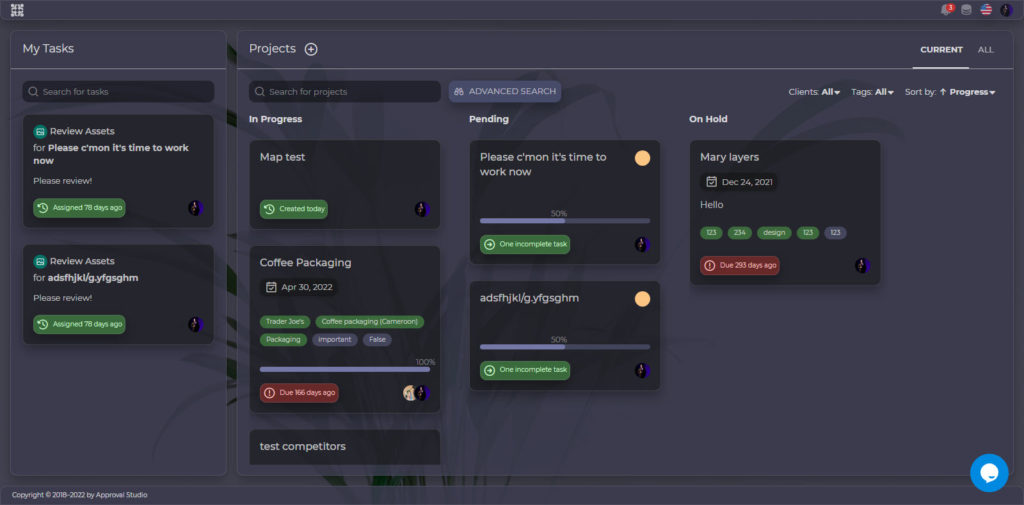 Approval Studio supports 24 file formats, including video, images, MS office files, and many others. This is three times as much as GoVisually.
You have an unlimited number of reviewers and projects you can create, even in your trial version.
Approval Studio has four different annotation shapes – point, circle, square, and a free form just in case you feel like drawing a blue Pac-man that's about to swallow some strawberries. All annotations shapes can intersect without any problems so that you can make your Pac-man a circle eye. Also, you can hide your Pac-man annotations in case you don't want external reviewers, a.k.a. Blinky, Pinky, Inky, and Clyde, to see them. One comment can also be "attached" to multiple places using different markup shapes in case you have the same issue repeating in other places of your designs. The communication here is totally live, and you don't even need Slack to chat with your teammates (we do have the integration, though!).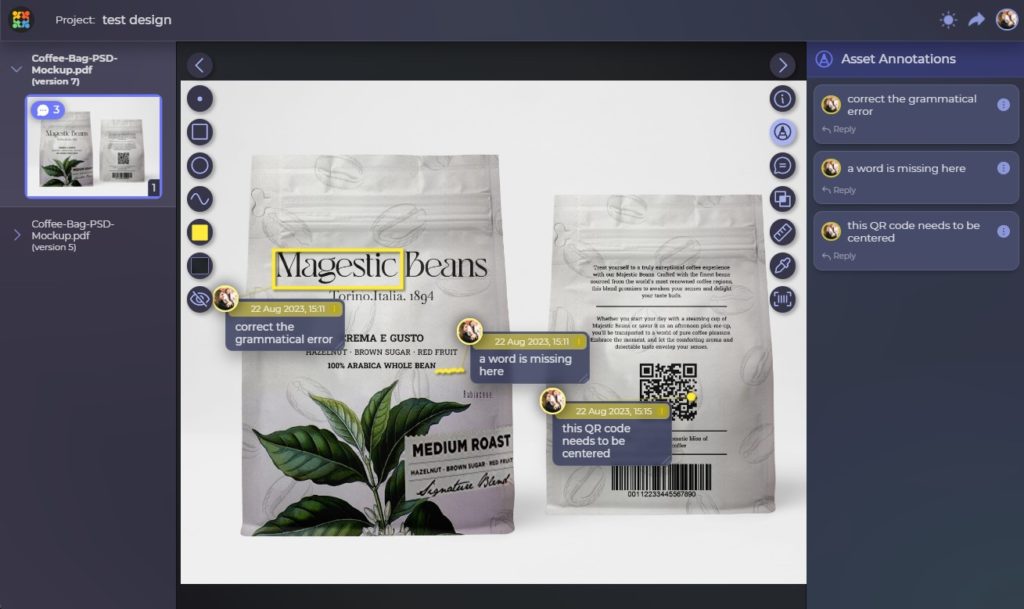 Besides the annotation shapes, Approval Studio has the widest range of additional tools ever: ruler, barcode scanner, eyedropper, and spell check tool. The download option is also available in all plans.
About teamwork and external reviews – you can share the document via the quick link or email; there's no need to register. If you use the link, the reviewer must provide only their name just for identification. A cool little thing here: you'll be able to see who invited the reviewer in the comment they add.
Approval Studio has 4 unique automated comparison modes that help to locate the changes – Side-by-side with a difference highlighter, Fader that overlays one version with another, Difference that shows only what was changed, and my favorite Toggle that switches the versions in turn.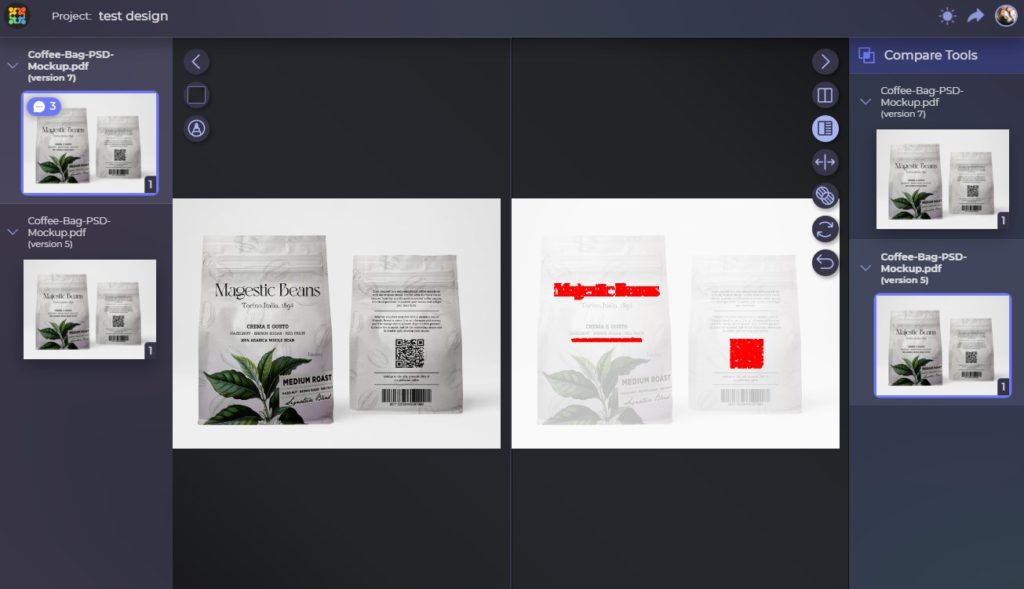 Our users can track all project changes in Timeline, export the Timeline, and even pull out a full PDF report specifically for the client with the exact information on every action done on every graphic document or project. It includes every version, even the ones that were not annotated.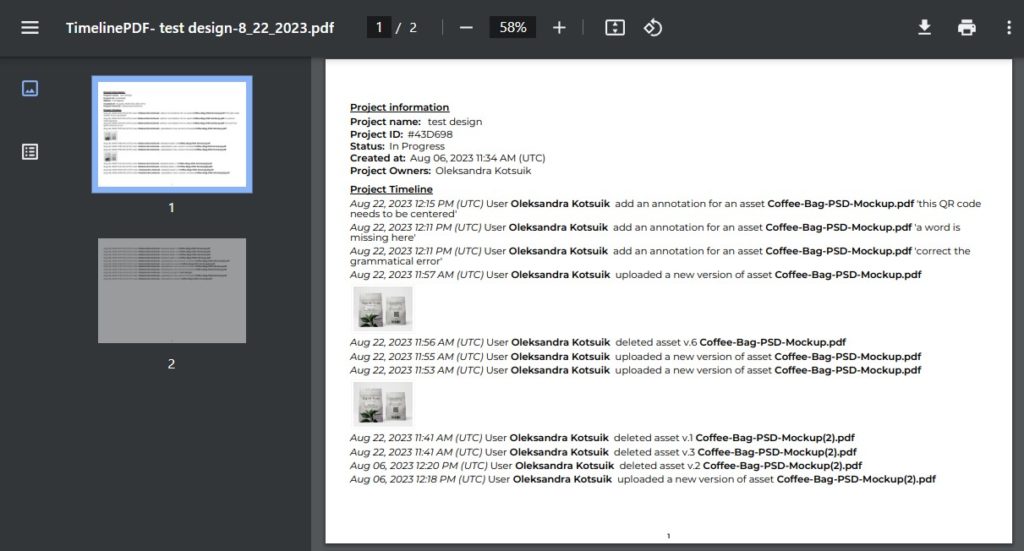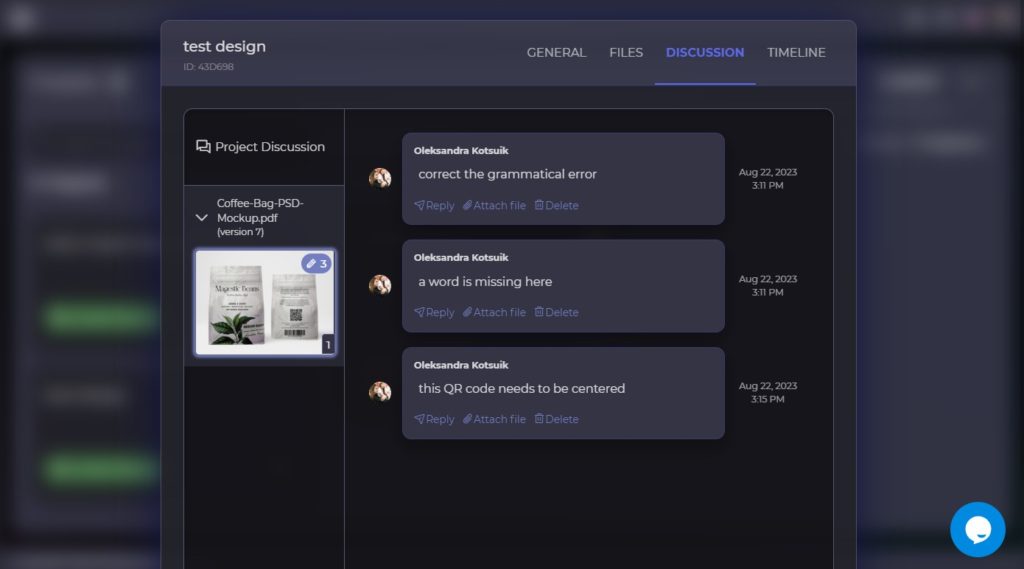 Approval Studio also has a list of integrations that includes Adobe Creative Cloud, Slack, and Zapier as well.
Approval Studio Pro plan has a wider range of project management features with various task options available, a discussion panel, a separate reference files tab, and more.
Final Thoughts
This is where I will summarize my thoughts about Approval Studio and GoVisually and tell you which review tool is better. Here comes a drumroll, aaaaaand…
Of course, Approval Studio is better. You know why? Because you are reading the Approval Studio blog. GoVisually's blog will tell you that they are better. None of us would lie in these statements.
And now some serious conclusions:
Both Approval Studio and GoVisually tools are very good, and if you are looking for a review tool for your business, you should consider both options.
I definitely like GoVisually's design and simplicity. The speed of file processing is also great, and the plug-and-play approach is perfectly implemented. However, the interface is not always intuitive, and some elements are hard to find.
GoVisually allows significantly fewer file extensions.
External reviewers don't need to register in Approval Studio. Also, I would call its review tool interface a bit more intuitive.
Approval Studio has more features in the Review Tool. Comparison modes are unique and have no analogs. GoVisually offers one side-by-side comparison mode that cannot highlight changes.
Proof Report is more powerful in Approval Studio. It also has a timeline for internal use that can also be exported.
Both tools have some great integrations, like Slack, Adobe CC, and Zapier. While Approval Studio also offers SSO via Okta and Google, GoVisually has Asana and ClickUp in their list.
Approval Studio has stronger project management opportunities with many task options, a reference files tab, a discussion panel, etc.
Both review tools are similar but have their differences as well, and you, as a potential user, should choose wisely which one to use – you do have a choice, and that's the best part here.
I hope you liked this comparison, and I hope you will add more differences in the comments. If this review gets popular, we will continue writing reviews, as more review tools with lots of interesting features are out there.
Cheers!