Welcome to the updated Approval Studio.
It's been more than 3 months since the previous system update, and the reason it took so long is obvious – we prepared something big for you.
This release will contain 2 big features. The first one is available today to all Lite and Pro version users.
Please welcome, Approval Studio Analytics 1.0!
Approval Studio Analytics lets company managers check their teams' activity. It will reveal the most active users, the fastest and slowest task to complete, will show the projects that took the longest time, and will give you assets statistics. How many assets were uploaded? How many approvals and rejections were received? What's the average number of cycles you need to complete a project? What was the project with the biggest number of file versions? The answers to all these questions will be found in the Analytics section.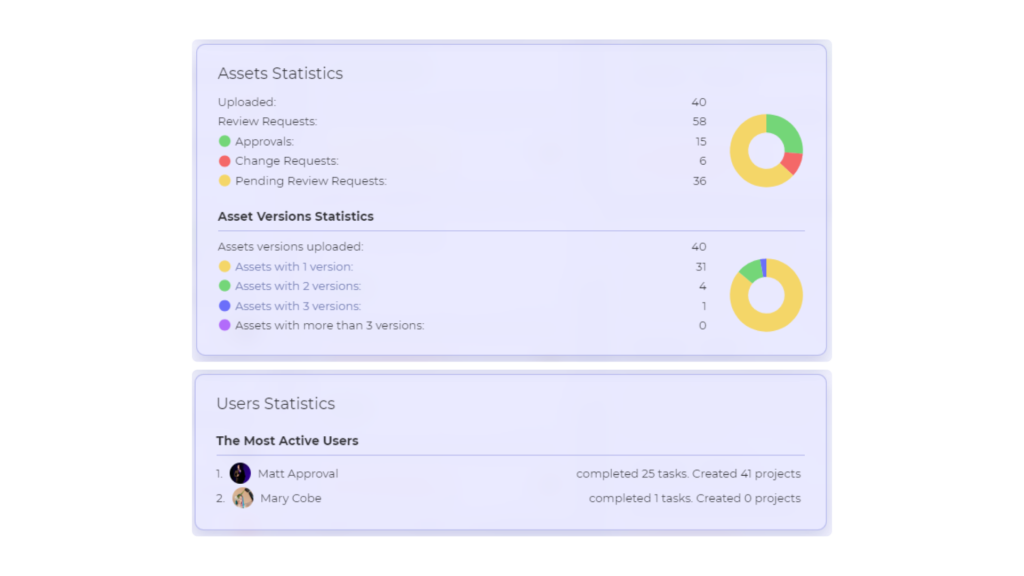 If you are a company admin, hit Settings – Analytics and enjoy the data we collected for you. There's a reason we called it Analytics 1.0 as we are planning to give you more data in the future, as we expect that once you try what we have to offer you will want more. So don't hesitate to reach out to our support team and tell us what else you would like to have in future Analytics updates.
The second big feature brings the game to another level as it allows you to integrate Approval Studio with almost every tool on the market and to build your own automated Approval Studio workflow.
So, please welcome Approval Studio Zapier integration! For over a decade, Zapier has been offering an easy-to-build bridge between thousands of applications. Asana, Zoho, Trello, Google apps, and thousands of other applications that you might use daily can now be integrated with Approval Studio.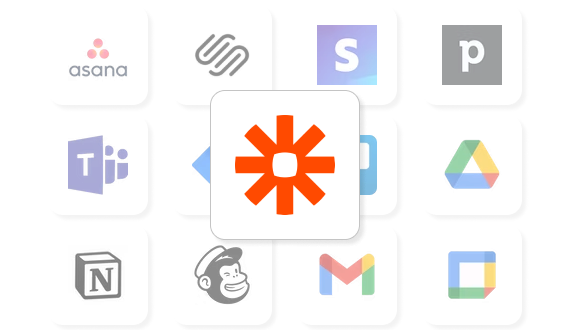 At the same time, Zapier is not only a way to connect your apps, but it's also an automation tool that allows to build a sequence of actions within one or several applications. So you can create your automated workflow that will generate and complete tasks to guide your projects from start to finish.
Zapier integration is fully developed, and we are waiting for Approval Studio to be listed on their app market. Meanwhile, you can contact our support team to get Zapier documentation to be ready to build your unique workflow once the Approval Studio app is available in Zapier store.
Of course, like every release, this update contains dozens of minor cosmetic changes and bug fixes. For example, the Advanced Search button was redesigned as many people were struggling to find their completed and archived projects. The project search process was also improved and is working much faster now. Lots and lots of minor issues were fixed, but if you notice something new, contact our support team immediately to ensure we squash the newly developed bug.
By the way, if you think that we are finally done with the new features, you are wrong. More new things are cooking in the kitchen, so stay tuned to find out what we have for you in the next release.
Cheers!