Looking for Ziflow alternatives for creative teams? With the significant number of proofing software, it might not be that easy to find the best tool that would fit your needs and your production management process, and would help you deliver marketing results in a blink of an eye. We explore the features, pricing, and compare Ziflow to Approval Studio to help you choose the right software for your business and finish projects faster.
What is Ziflow?
Ziflow itself claims to be one of the pioneers of cloud-based digital proofing software for creatives and was founded in 2017 in the US. They implemented most of the features that are necessary for successful work with design and video.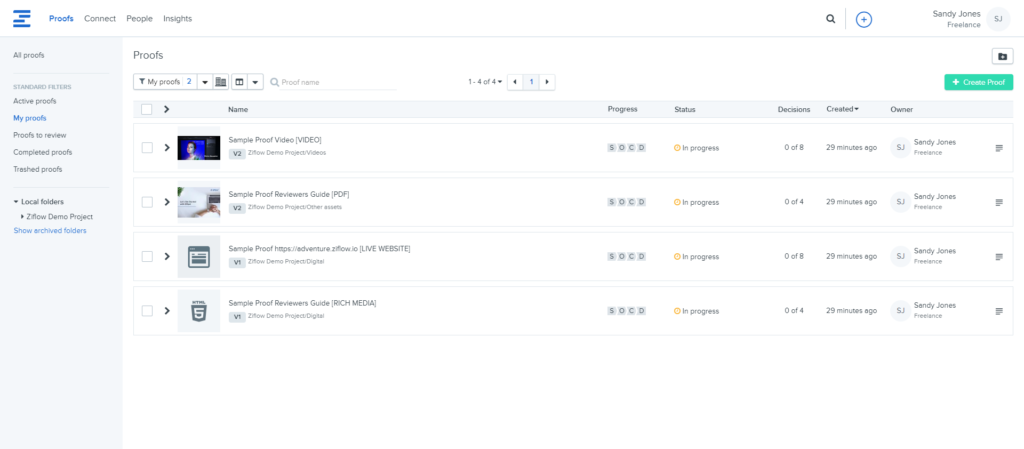 Ziflow Features
All documents that need to be approved are uploaded into the "Proof List" in the dashboard table.
You can set up the permissions for any user you want to review the picture. These permissions are presented as checkboxes "View", "Comment", "Decision", and "Manage". You can also divide your proofing process into stages and invite external reviewers via email notification.
A review tool is capable of processing large-scale images.
Different annotation shapes include square, circle, arrow, line, freehand drawing tool, or text selection tool from the pop-up window. There is also a feature that allows making your comments private and visible only to reviewers at a certain stage.
Company proof managers are able to upload new versions. Version comparison is available within two modes: "Side by side" which allows you to check both versions yourself, and "Pixel by pixel" which can highlight the differences between two versions in a color of your choice.
Video proofing is also available with the ability to add time-coded annotations.
"Connect" tab allows you to add storage integrations (Dropbox, Google Drive) and set up workflow automation for your review process.
Auditing possibilities include an Activity log with different data sections for different product versions and a generated PDF file with all comments and decisions made regarding a specific file and all its versions.
Ziflow pricing starts with $20 per user/month for the Starter version if paid annually and $40 per user/month for the Business package. Pay attention that you must have at least 5 users. They also offer the Personal package for free (for personal use only) and the Enterprize package on demand.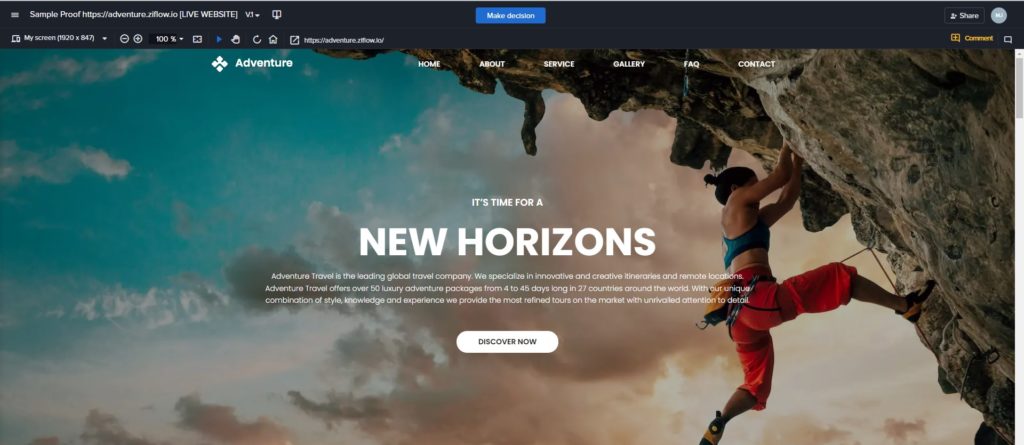 The Pros and Cons of Ziflow
Pros: flexible user management, a wide range of annotation shapes, video proofing, and workflow automation.
Cons: lack of many compare modes, no online communication, a limited number of proofs per user.
Ziflow vs Approval Studio: comparison table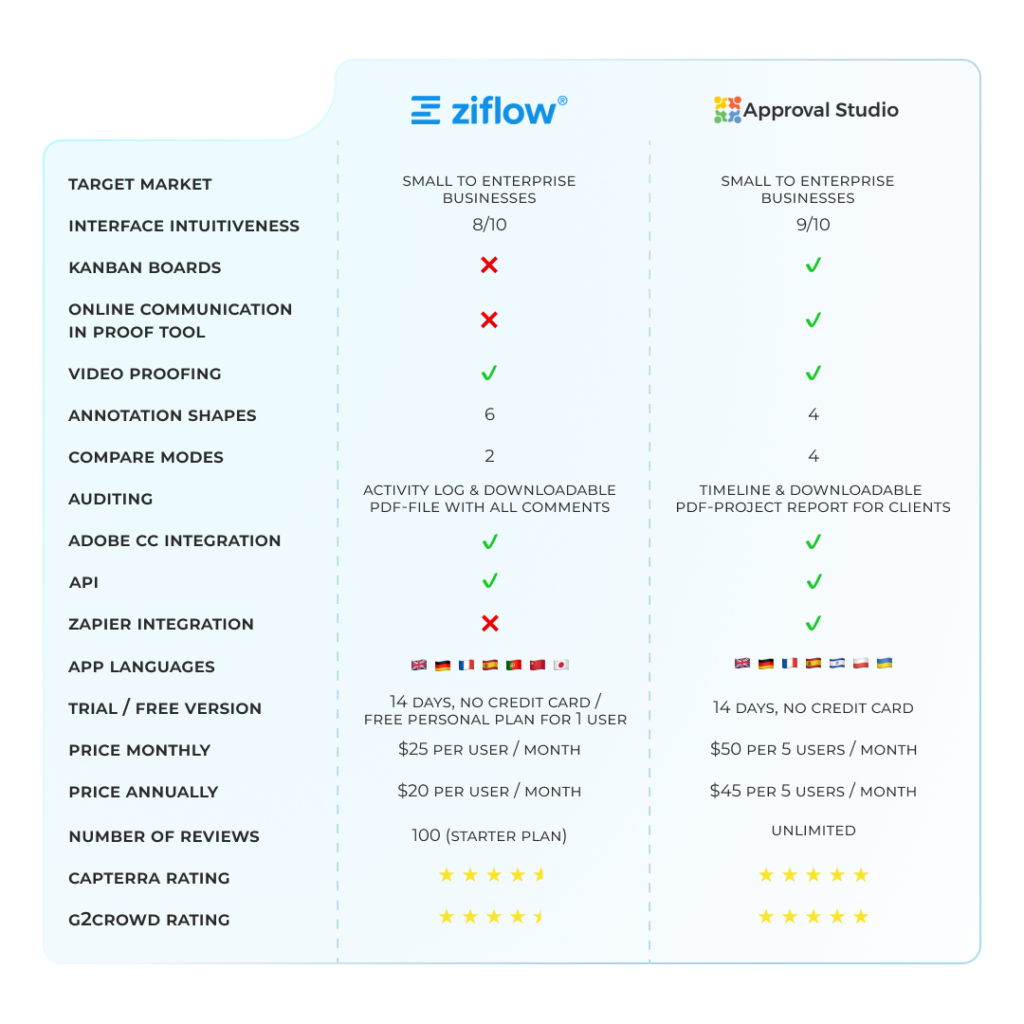 Why choose Approval Studio?
Approval Studio is a collaborative tool that streamlines the review and approval of creative content and has a number of significant differences in comparison with Ziflow. They are evident from the very moment you log in to the system.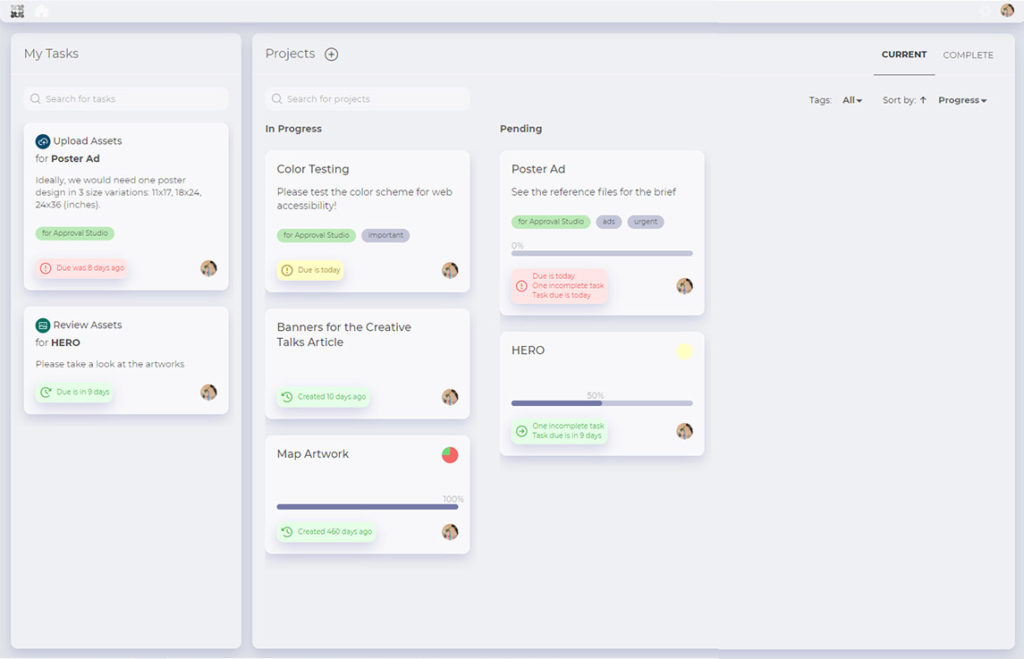 Approval Studio uses the concept of a Kanban-style dashboard. It is a bit more visual and simpler as opposed to the Proof List provided by Ziflow and helps to improve collaboration.
Whenever you create a user, you can grant them admin or regular user rights. If you need an external user to review the file, you can invite them either via email or using a quick link – very convenient in terms of teamwork when you have several reviewers to share the link with. External users DO NOT need to create Approval Studio accounts.
Our Review Tool has a perfect zoom that does not reduce the quality of the image, which is extremely important in graphic design proofing.
The reviewers can chat online directly in the review tool without any need to refresh the page, while Ziflow gives you the possibility to reply to the annotations/comments that were left before you opened the review tool.
Approval Studio offers 4 different annotation shapes – point, circle, square, and a free form. You can attach one annotation to two similar issues in different places of the artwork. Also, your annotations can be hidden from all external reviewers regardless of an iteration.
Both tools support automated file versioning, so the users can upload a new version of an existing asset. Approval Studio, in addition, provides 4 regimes of Compare mode – "Side by side" with two panels for each iteration, "Fader" for a dynamic shift between versions, "Difference" that will show only the changes applied, and "Toggle" switching from one iteration to another. It is simply impossible not to notice a change if there is one!
As for the integrations, Approval Studio provides similar options to Ziflow — Adobe CC Extension, Slack & Zapier integration, which makes it easier to set up your perfect approval workflow with already beloved software.
For our Pro users, Approval Studio also provides Task Management options, where you can request asset upload, request changed asset, assign review, and much more.
For auditing purposes, our users can check Timeline not only with comments and verdicts but also with ALL the actions completed within the project from project creation to a change request. Also, it is possible to generate a full Proof Report if you need to provide certain documentation for your client. Important note: all hidden comments are not shown in this report.

A cost of Approval Studio service is set at $45 for 5 users per month if paid annually, which basically makes it $9 dollars for a user. Our Pro XL offer provides a package of $255 for 15 users per month, which makes it $17 per user. Also, Approval Studio offers a modular pricing system where you can add or remove additional Review Features (like Ruler, Spellchecker, Barcode Scanner, etc.)

Our pricing probably makes us the cheapest among all Ziflow competitors without any quality loss.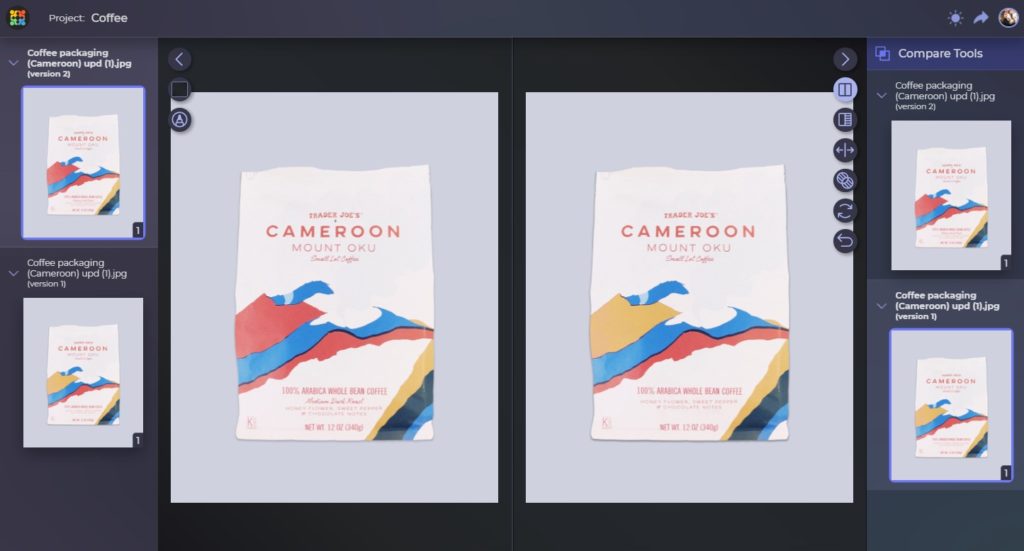 Final Thoughts
Approval Studio team works hard to provide the best proofing experience available on the market. We constantly add new features based on our users' needs and desires. Are we the best Ziflow alternative for online proofing? We leave it for you to decide.
All the best!