Online proofing software (creative approval software, artwork proofing software) is a specialized tool that organizes the workflow and artwork proofing process for creative content in design projects. It may include many different functions that vary depending on a developer, but the main feature is the ability to collect centralized feedback on certain artwork.
Such a tool is a great substitution to more traditional methods of information exchange such as e-mails – you can check why they do not work for design sphere in our recent article. In short, the main advantage is that you do not need to look through dozens of emails to find that one client's comment from a week ago that was somehow lost into the void and now slows the whole project down. The charm of online proofing software is a simplification of this process, narrowing it down to one link to one project artwork with all the reviews and comments in one place from the first review to the final approval.
Which tools do creative teams use for design proofing?
Proofing tools such as Approval Studio and many others help organize workflow performing various functions. So, a good proofing software usually provides:
an instrument to review artwork and add annotations;

ability to assign different tasks to team members;

a solution for communication with a client within the project;

ways to track time spent on each task and projects as a whole;

artworks comparison tool;

file referencing and versioning;
This list can be enhanced with many other functions, but these six will be the main ones that are must-have for a complete proofing tool – at least in our humble opinion. So, having some ground to jump from, we can analyze the workarounds of many creative teams who work neither with a specialized software nor with emails.
It appears that many use such instruments as Evernote or Google Docs. Well, it is one way around the problem, but it is far from perfect and provides merely half of the functions described above on a very primitive level. In theory – yes, such solutions do work. Yet practically, it's the same as gathering feedback to the artwork via Basecamp. We've checked how creative agencies do it, no doubt it is a smart workaround. But the main issue is that workaround cannot become a constant, stable solution to a problem and will eventually do your company harm. Thus, our conclusion is simple – a specialized software is the best solution for design teams.
What are the benefits of online proofing tool?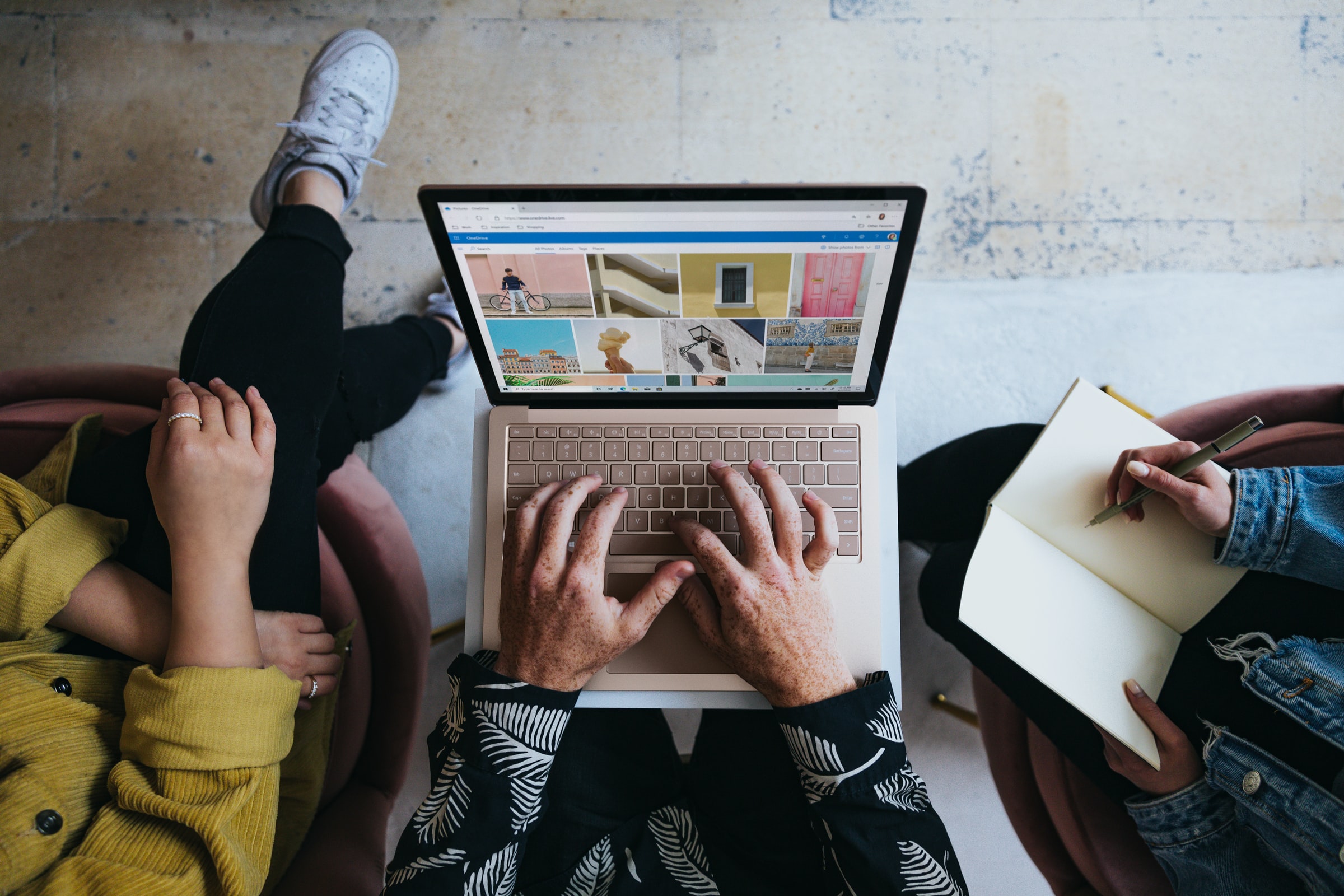 Proofing software is simpler and significantly more efficient than e-mails or other workarounds. Administrative tasks such as checking a bunch of emails will not eat so much time anymore, and your employees will be really happy about it.
It allows you to understand a client better – not only can they explain what they want to change, but also they can leave an annotation right in the artwork, thanks to the in-built markup tools. It's the same for your team members, who can see each others' comments apart from their own and discuss certain elements at once. Saves much time.

The workflow is properly set. You know exactly who and when must review the artwork, and gathering this feedback is easy since all the team members only work with one file – not with a multitude of copies.

Proofing software allows you to reduce the number of revisions for each file since there's a lesser possibility to miss something than in a pile of unread letters or edited online document. You can deliver your work faster and avoid losing important information. As a result, saving time and data means saving money. A lot of money.

Instead of these countless copies and revisions, you will have file versions with the possibility to ad referencing files and compare the iterations to see the changes.

What is the best online proofing software for graphic designers?

Having a project manager to take the heavy burden of client communication away from your shoulders, will be an ideal variant for every designer. Yet, it can be rather expensive for freelancers and small teams. But even in this situation, we still can resolve communication issues by proofing tools.

Approval Studio Lite is designed for those, who do not want to pay a pretty penny for such tools but want to have functional and powerful software. It also suits small teams with no need to spend their whole budget on expensive tools. Approval Studio helps to get rid of gathering and compiling tons of comments or edits which client sends via email, messenger, chats, or even via all of them simultaneously. The price is lowest on the market – just 30 USD per month.

Let`s be honest – Approval Studio is the new player but not the only one on the "martech" (Marketing Technology) niche. There are several other proofing apps you might want to check:

GoProof – proofing software for collaborating, reviewing, and approving artworks. You can upload files from Adobe CC. No pricing provided but you can get a free trial for 14 days.

ProofHub – strong tool with online support, the price is $50 – $100 per month for standard and extended sets of functions.

CageApp – this software is very similar to others: project management, uploading artworks, and collaboration with different software for business. $8 for one user in a standard pack and $14 in a professional one.

WebProof – annotations, page-flip PDF, online editing. Its limited version is free for freelancers, but the whole set of functions for companies costs $1400 per month. Rather expensive for not so rich functionality.

Approve – team collaboration, file sharing, and online proofing. Price is $89 for small teams and $2300 for brand owners per month.

Yes, all these tools demand a certain budget. There are some free proofing packages from many other developers, but their functionality is seriously limited.

What is the best online artwork proofing tool for ad agencies?

Many new startups are trying to develop software that will kill mastodons of project management automation like Basecamp, Asana, Trello, etc., and it is already a wrong way. Why do we think so? Companies have been using the aforementioned software for years and do not really want to change the whole fully functional and workable system. So, it is more beneficial to use proofing tools that can collaborate with different project management software, not replace it. As a result, proofing tools will be considered as a useful extension and company's management workflow will not have to change – it will just enhance.

Let's also shortly discuss software that can easily collaborate with famous project management tools.

PageProof – collaborates with many tools and has video proofing. Interesting software, but it does not have an option for individuals since pricing starts from $249 per month and $199 per month if you subscribe for the whole year.

ConceptShare – has a collaboration with NetSuite, so that you can have a time-tracking. However, pricing plans start from $250 monthly.

Go Visually – has a very limited solo plan for $14. Software includes onscreen annotations and integration with Slack only.

Ziflow – offers integration with Basecamp, Slack, and allows to convert file types in the app. Pricing starts from $18 and ends with $54 with 24/7 support. Interesting solution but rather expensive.

Frame.io – useful for video teams. This video proofing software has collaboration with Slack and several Adobe products. Price is $17 for a standard set of features for individuals. For subscription to the enterprise version, you need to chat with managers directly.

As for our tool, Approval Studio is very convenient in terms of communication with the client: you send the link to artwork, the client opens it and can make annotations live. You do not need to create a separate account for every client and make them demos on how it works. Also, the system of project management is convenient as well and the task assigned can only be seen by an assignee, which makes it easier to operate with. Consequently, Approval Studio does not interfere with your project management tool but enhances it by adding proofing function.

Who is Approval studio (review and approval software) suitable for?

Freelance designers. This segment of the creative sphere can partially get rid of the everyday duties of the project manager and set up fast and qualitative communication with the client all over the world.

Project and Account Managers. These people will restrict communication with the customer to one place and get clear and on time feedback from the client.

Creative Directors. This part of creatives will receive clearer instructions on what the client wants.

Marketing Managers. People who build a strategy of a future brand receive a tool which will help to keep track of all changes when comparing or editing two pieces.

All of the above receive a faster mockup delivery into the working process, more precision and clarity, and better mutual understanding.

We know that getting started with Approval Studio you`ll compare our proofing system with other ones. So be ready for warm and friendly client service, feel free to ask for any support.