You have probably noticed that there weren't many interviews lately on our blog, so we decided it was a good day to post one. Our today's conversation is with one of the companies that have been using our proofing tool for quite a while – CSS Industries.
Let's start with a word about them, shall we?
CSS Industries, recently acquired by Design Group Americas, is a consumer products company that has a rich history with a timespan bigger than 150 years – it was established in 1898 and has been constantly growing ever since. "CSS" abbreviation stands for Creative Simple Solutions that the company offers for its customers – their main fields of work are craft, gift, and seasonal brands. On their long list of partners, we can find such names as Marvel and DC Comics, Disney and Warner Bros., Anne Klein and Kay Anger, NBA and NFL, and the list goes on and on. As you can see, the spectrum of goods the company can work with is almost limitless, and if there's someone who is able to give us an honest and objective opinion about Approval Studio, it's definitely CSS Industries.
The Meet-and-Greet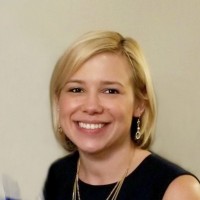 First of all, it's always been a pleasure to work with CSS. Despite the huge size of the company and impressive list of partners, the team members are actually extremely modest – Gretchen Wesolowski instantly confirms it answering my introductory "What do you do?" question as if it was not that big of a deal:
Gretchen: We are a seasonal company. We make greeting cards, we make paper products, paper plates, party packs, school products, posters, and so on.
Our today's second guest and Gretchen's partner in crime, Stefanie Trygar, almost immediately adds:
Stefanie: Our company does the design and manufacturing for mass retail.
Since the company is huge, my thoughts and guesses are that the number of people working on designs should be rather big with all the processes they must run simultaneously. Gretchen, however, says that specifically on the design part they usually have around 5 people in 1 project.
As a project manager, I instantly get very curious about their workflow, communication, and all the possible uses of Approval Studio they can think of, but it would be a little rude to proceed with these questions without giving our ladies a proper introduction as well. Stefanie, however, manages to answer the questions that were popping up in my head very precisely and at once:
Stefanie: I'm actually a senior designer – or senior graphic artist, if you wish – which means I am always on a little run between the production and creative departments. When we get the artwork, we prepare the production file that would take the creative's side vision and then develop the product further into its printable form. Afterwards, there's a back-and-forth between creatives, marketing, and our customer service team to create and approve the final product that will go off to press.
Gretchen: I'm a 3D renderer, so I'm not working much with Approval Studio. But I'm also a production artist, so we are working a lot with the DAL and the files organization anyway.
What Is Different With Approval Studio?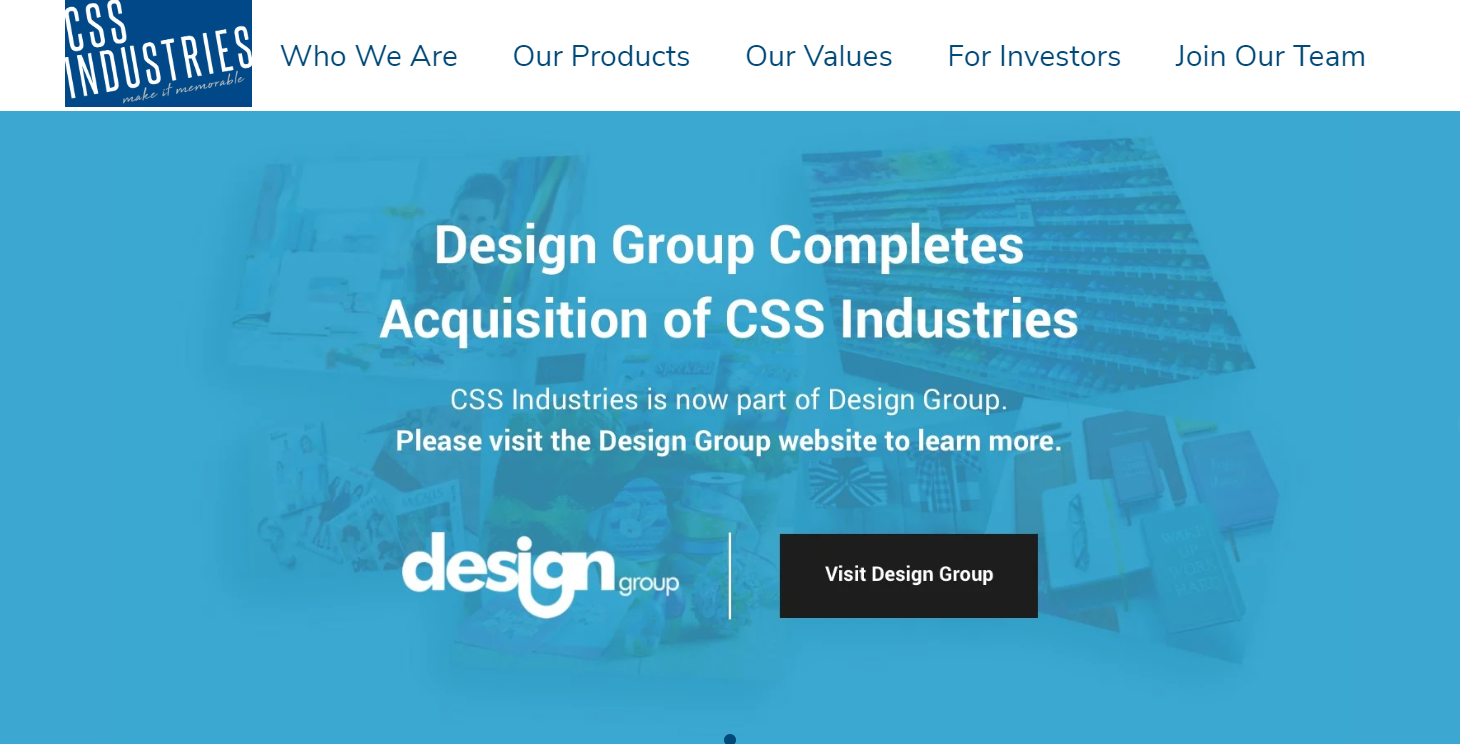 It's actually a very curious thing – Gretchen was the one who contacted Approval Studio at first and we had most of our communication with her. Stefanie, however, is the center of the whole communication thing at the company. We share a little laugh when I point this out and go on with asking them why exactly they decided that they needed a design collaboration tool.
Gretchen (instantly changes her tone to more serious): We wanted a digital way to center all our assets and organize our little committees when it comes to making the decision on approval/rejection. We've never used any other similar proofing software before, by the way.
While trying to guess the answer as I usually do in such interviews, I ask Stephanie how they used to cope before Approval Studio. My guesses were roughly correct:
Stefanie: Our previous approach to the workflow was to just make printouts of every layer of our file and circulate them through the company – it worked just okay for some time since we were all in one building. Previously, it was easy to just get together, have a meeting. But once we became multi-location, we needed something that would reduce our shipping, printout time, and our waste.
Gretchen: True, and it proves useful especially right now, with the virus and everything that is happening. It's an enormous help.
A small remark: CSS Industries has many offices all across the world with most of their facilities located in the US. I nod, showing my understanding of the problem – that's the one we've heard quite often from our clients. Then I remember that we have an online meeting and they can't actually see me nod, so I quickly respond:
Andrew: That's a good point about the Coronavirus, and I think we'll come back to it a bit later. Right now, though, I want to ask you something our whole team wants to know – did Approval Studio help you become more productive? How are your collaboration processes since the beginning of our partnership – do you combine your old methods with Approval Studio or..?
Gretchen: Approval Studio saves us a lot of time since multiple people can look at a project at once and leave their verdict. It saves us money as well, our waste has been reduced significantly since we started using it.
Stefanie then gives more details:
Stefanie: Actually, yes. A lot of people look at the uploaded files on their own and do it on time. Also, we didn't have to do as much coordinating in terms of meetings – like, we can't meet here at that time because somebody's in another meeting. We just upload the files and give the reviewers the due date that we need them by, and they take it. They manage their own time to review and get back to us, so we do not need to be at the same place at the exact same time to do the exact same thing. As far as time consumption goes, I feel like the time we spend making printouts and collating printouts has been absorbed by just getting the files ready and uploading them.
Andrew: And how did Approval Studio differ from other similar products? I mean, there are several on the market, and some have more advanced features in terms of project management and planning.
Gretchen's answer is accurate and straight to the point as ever:
Gretchen: Approval Studio allows us flexibility in the workflow – we always have different options, and we can change our approach. It simply worked best for what we needed, that's all – and the price was good. We like to upload layers for our file to one project so that everything is in one pack.
Here I must give you a bit of a sneak peek at what Approval Studio has on its table right now: we're cooking up many new interesting features, and the ability to work with layers is long done after this interview was first published. As we're preparing for the release, make sure to follow our updates in order not to miss anything! And, of course, you can always ask us if you have any questions. Be sure to get your free trial and let us know what you think!
The Good And The Bad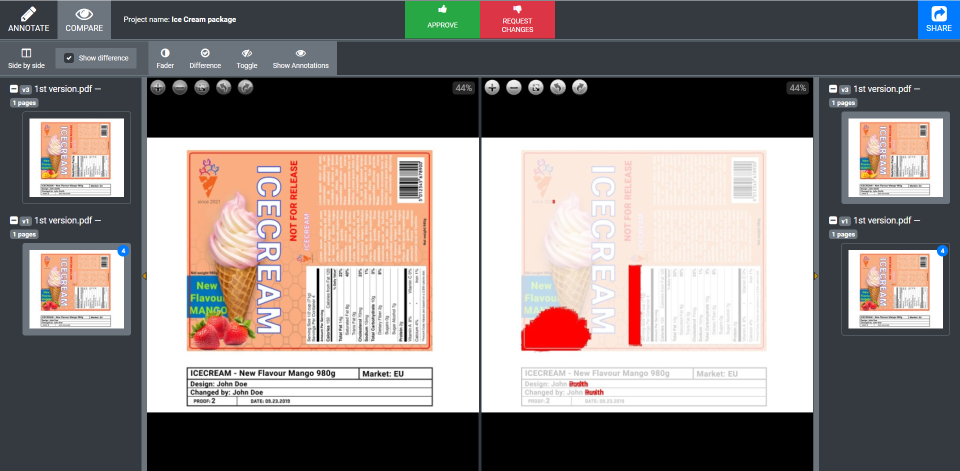 In the design industry, it always matters a lot to incorporate any tool you want to use into your workflow. It can influence a lot of things, from information availability to the quality of the teamwork. No wonder that it is one of the most interesting questions that bothers Approval Studio newcomers, and here's what our guests have to say about it:
Andrew: Was it hard to start working with Approval Studio and to integrate it to your business process? I know that big teams usually have the moment of rejecting something new. Did you get any complaints?
Gretchen: I don't think it was that hard for people to learn it. It seemed pretty fast, pretty self-explanatory, and very user friendly. I don't think we have many issues with people complaining about anything. It went on pretty easily.
Approval Studio is designed for both internal and external communication. Some of our clients use it just to communicate with their clients, others prefer a more in-depth internal communication. What is the approach of such a big company as CSS, now even bigger as part of DGA?
Stefanie: We have not taken this to a buyer yet. I don't see us having to go that deep into the process at the moment. Right now we're dealing with our internal customers, basically, our marketing and sales department. However, what concerns our internal customers, the feedback we've been getting is very good. They are very excited and very grateful that we had this collaboration software implemented, especially right now when we are forced into remote workflows. So, it was extremely timely for us, and I think that helped get everybody on board. Plus, as a matter of fact we've been getting a tremendous amount of support from Approval Studio, and your team is being very helpful in responding to the needs of our workflow. It has been a huge step to bring everybody on board.
It is always a huge pleasure for me to listen to such reviews from our clients, and I, honestly, can't help smiling. However, there's always the other side which is as important: the drawbacks. I ask Gretchen and Stefanie to name a few, hoping we'll get to lay our hands on some fixes as well. As Gretchen doesn't work with the system directly, she politely passes on this one, but Stefanie satisfies my curiosity:
Stefanie: We did have a couple of kinks initially. We were having some issues with some visual representation of our more complicated illustrator files. But it seems to me that everything we have brought up has been worked through either through development and fixes or by a workaround. I know we initially needed a ruler situation so that our team could confirm measurements and things like that. And that was developed very quickly.
Quarantine Workflow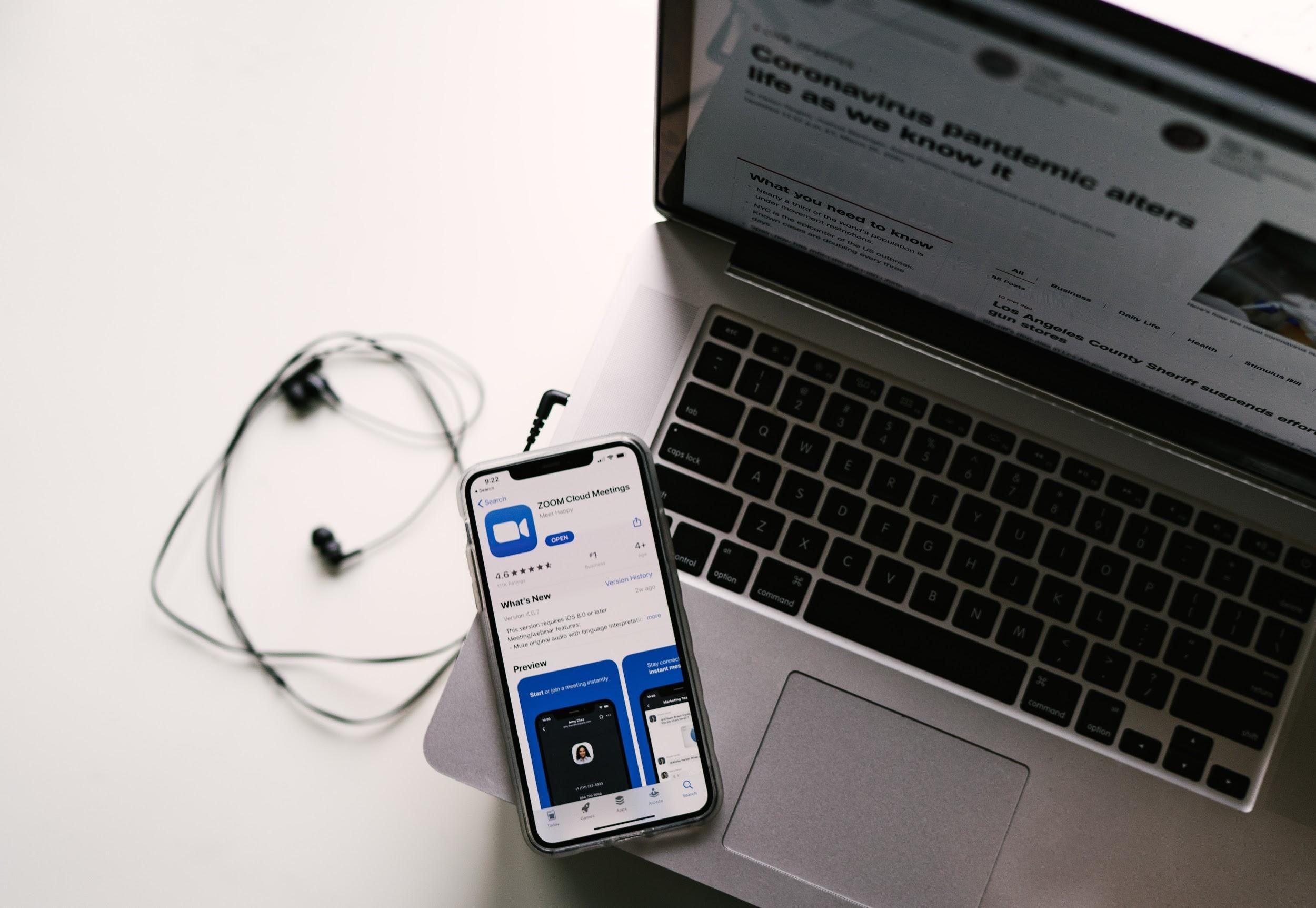 We proceed to discuss some other bugs and issues CSS helped us to resolve – that is the very reason why our cooperation has proved very fruitful to both parties. A client who never hesitates to point out some problems in the system is always very valuable to us as it helps us to grow. After a bit of chit-chat about our work together, I go on with our last question for today that has been bothering the whole design industry for some time – the question of Coronavirus and its effects, on which we've speculated in one of our older articles.
Andrew: In the beginning of our conversation, you said that Approval Studio became especially useful now, during the COVID-19 lockdown. Why? And what would be different in your workflow if you didn't use our proofing app?
Gretchen: Well, we would be sending out PDFs and emails because that's what we were doing at one point. It would make it really confusing because it wouldn't be organized the way it is in Approval Studio. It would be much harder that way. And with the software, all the comments are right there, and we can go back to them any time.
Stefanie: For instance, some of our projects involve multiple products in one package. So, if we weren't using Approval Studio, we would send emails to four different people that needed to review the whole thing with 20 different items, and the email train would become a bit of a stretch… It's next to impossible to track each and every comment and something would definitely get missed.
Instead of Conclusion
After that we, as usual, exchange our courtesies and end our conversation – we do hope it was interesting for you to hear an opinion from the outside and get to see another real-use case from one of our clients. We will try to publish such interviews more often in the future. Whatever questions you might have, do not hesitate to let us know, and maybe you'll be next interviewee in our Creative Opinions series.
Stay safe and have a nice day!