Ho-Ho-Ho!
Because Christmas is nearly here, we wanted to make this month's Creative Talks as festive and heartwarming as a cup of freshly-made hot chocolate. And what can be better than some lovely Christmas stories and experiences?
We've asked creatives from around the world the following questions:
Have you ever worked on Christmas- and/or New Year-related design projects? If so, could you share your experience? What was it and how did it add up to your festive mood?
Do you have any amusing work-related stories that happened to you or your creative team over the winter holiday season?
If you are new here, Creative Talks is a rubric powered by Approval Studio, where we ask designers, illustrators, and other creative people to talk about their experiences and opinions on different subjects. Some of the previous articles include topics on why creatives love their job (Part I and Part II), design approval, and the influence of the pandemic. 
Also, since we've received oh-so-many answers from you guys, we've had to split the article into two parts – you can read Part II here. Without any further ado, let's dive into the answers!
Tim Kaun – Art Director
Tim Kaun's Website and Behance
During my time as design director at the German advertising agency, we had a Christmas job at the end of each year. The agency's Christmas greetings to the clients. Traditionally, each year individual Christmas tree baubles are always designed to try something new. New design, new materials, new ideas. Over the years, you could collect a complete Christmas tree decoration set.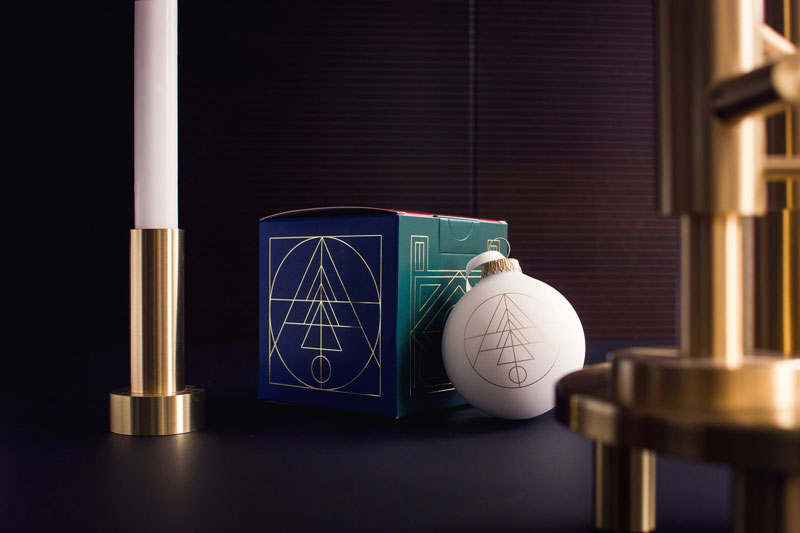 The strangest thing about these Christmas jobs is the postponed time of the concept phase until the implementation. Mostly you start in the middle of summer in shorts and a t-shirt with the first Christmas ideas and end up a few months later with the result in your hand and a mulled wine.
Lilli Jemska – Art Director & Surface Designer
Lilli Jemska's Behance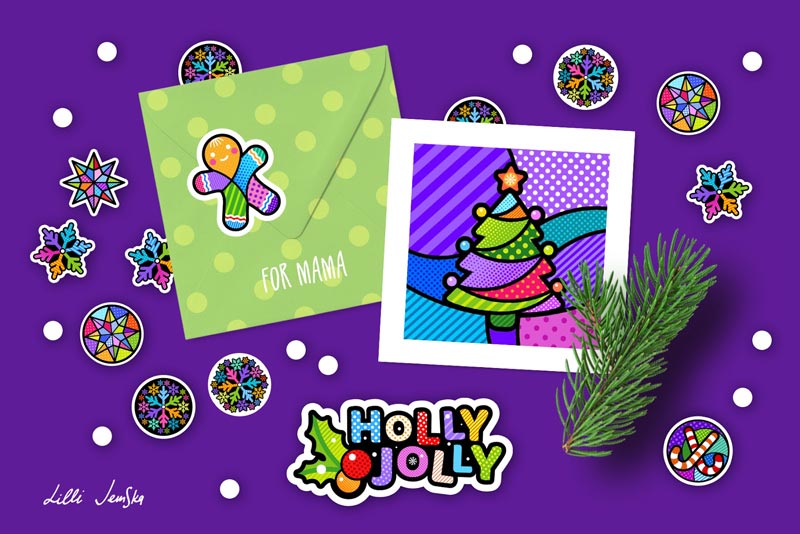 The creative work on Christmas orders starts long before Christmas so that the customer can produce and deliver the products to the outlets on time, usually by September. That is why in March – April, I have to adjust to the winter mood, which is not easy, especially in Berlin.
Here is my recipe – work in the dark and surround yourself with warm light sources: candles and garlands (it is so cool, at any time of year!). Working at the computer is so tiring for the eyes and body, so do yourself a nice thing from time to time: smell vanilla and cinnamon, stand up and dance to the children's song about the Christmas tree, drink cocoa or hot tea with ginger.
As for the story, once, when I was still working in an advertising agency, my colleagues and I started a competition for the most beautiful gingerbread house from the fairy tale "Hansel and Gretel". All the houses were beautiful and unusually tasty! And these are not my words, but the children from kindergarten to whom we donated them for Christmas.
Manon Sailly – 2D & 3D Artist
Manon Sailly's Behance and Instagram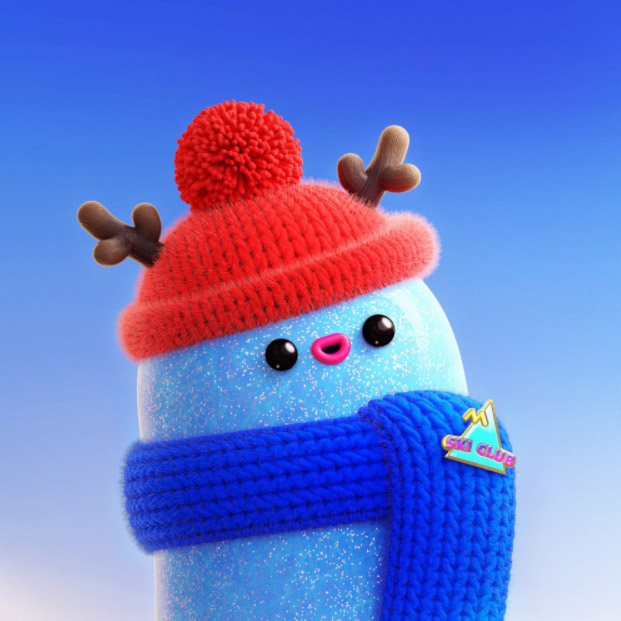 Working on a Christmas project is like being a helper of Santa Claus. You prepare your hot chocolate with marshmallows, wearing your best Christmas hoodies, and put on your long elf ears. Ready for a good working day. Everybody is excited, sharing chocolate and Christmas cake in the studio. Some Christmas ads are prepared really early in the year, but I don't mind thinking about Christmas in summer. The helpers prepare it all year in the Santa Claus House, don't they?
Jean Yanga – Graphic Designer & Illustrator
Jean Yanga's Website and Behance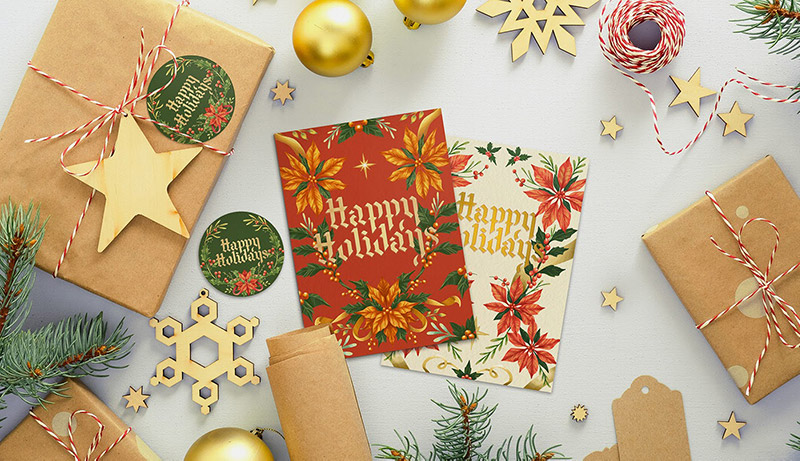 Since Christmas is my favorite holiday, I always enjoy creating work in that theme. Every year I would get jobs from clients, but I would still always do personal projects because it really gets me into a festive mood. Since I'm a designer, I also think, why not make the most of my creative abilities to make unique gifts for my loved ones! Last year I made illustrated greeting cards.
I can't really recall any specific stories from the previous years, but this year has been the most unique. Since September, I've been getting a lot of quarantine-related Christmas briefs, and it really just shows you how every year is different and unpredictable.
If this year was also a transitional year for you (whether it meant switching to remote work or trying various ways to improve the design approval process), make sure to give Approval Studio a go! It is an artwork proofing tool that helps get feedback from your clients from all over the world with the help of useful on-screen annotations, a live chat feature, and so much more.
Constantine Leftheriotis – Designer & Creative Director
Constantine Leftheriotis' Website and Behance
Back in 2018, I was asked to create a custom design theme for a co-working space in Manhattan, celebrating the opening of their new offices. The goal was to experience the Holidays in a new & unique way in the newly formed creative space. The main idea behind this was to design something vibrant, creative, and festive – exactly how Christmas should be – to promote a very special day in a very special place.
The name of the event was "HO HO HO," and it was something I immediately knew would be fun to work with. With a bit of event-proof creativity, traditional ideas can be turned into wow-factor: taking references from Christmas peppermint elements, Christmas baubles, and candy cane; the illustrations and wishing quotes were popping on a big screen throughout the night and made everyone smile while getting in the Christmas spirit in every way imaginable. As an invitation, all members were given a small card that served as a voucher, a "winning" number, and at the end of the night, everyone got their small presents.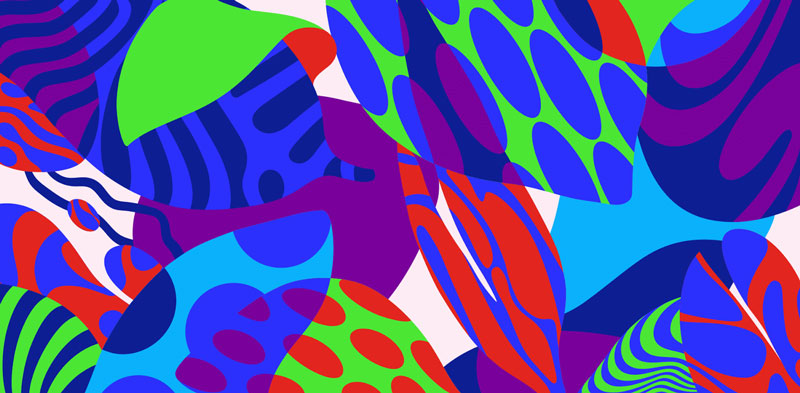 When I was working for an advertising agency, seeing my boss being embarrassingly drunk on vodka at the Christmas work party made me more human and him less intimidating. He was always very serious and wouldn't talk to you unless it was work-related. As expected, I couldn't take him seriously on Monday. And he couldn't look anyone in the eye for the next few days. After this funny incident, he became softer with all the people on the team.
Marina Tsareva – Graphic Designer & Illustrator
Marina Tsareva's Website and Behance
I've been working on a very interesting project for my customers – they create amazing board games, card games, and lots of other great stuff. This Christmas project is a set of the games inside the cracker box – Cracker Games: The Imp Box. My part was to create the graphic design for all parts of the game, layouts, prepress, and design for the Kickstarter campaign (which was a great accomplishment).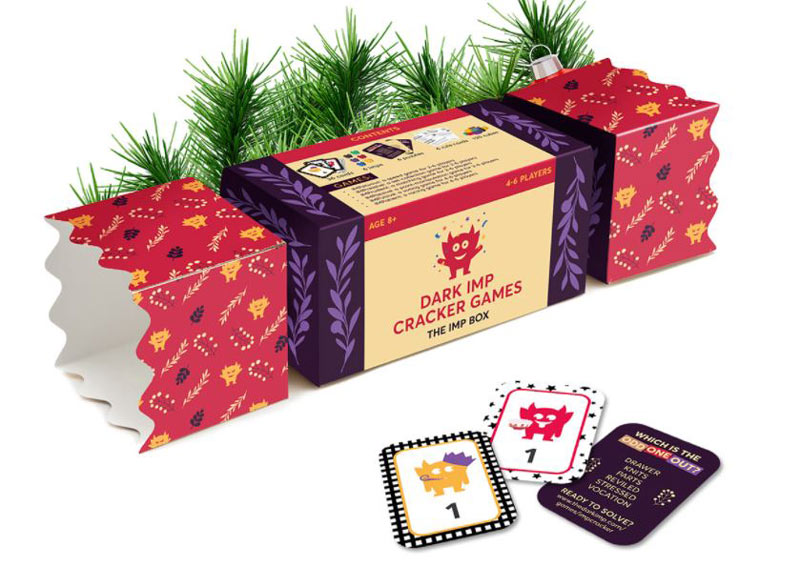 I'm always happy when I see the final result. And the result of this work and the success of this amazing Cracker Box added a lot to my festive mood and, I hope, will add to the mood of people who will play these games.
Patricia Schneider – Graphic Designer & Illustrator
Patricia Schneider's Website and Behance
In this Corona year, it is more important than ever to get in touch with other creative people in order to help each other and show that we are still there. Illustrations are important. We can do that. We can make people feel good with art; we can make them thoughtful and comfort them because illustrations are not just pictures.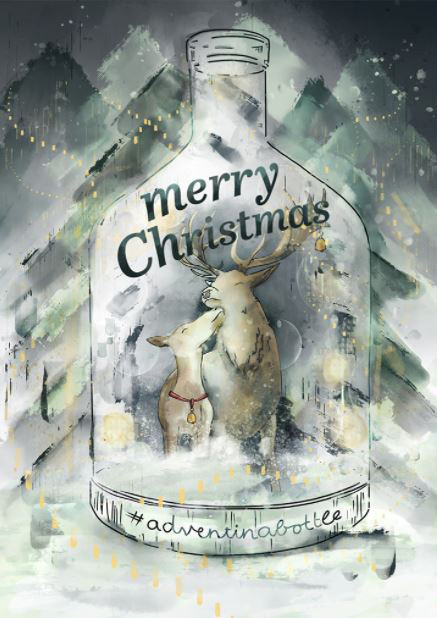 Christmas Illustration by Patricia Schneider
When I was asked in September if I would like to bring a little Christmas spirit to the people with a small team of illustrators, I happily agreed. We started a hashtag on Instagram with a drawing competition (#adventinabottle). We advertised our own posts for each other and got to know each other better. That was fun and really put me in the Christmas spirit. I love that because, although everyone has to stay at home, you can do something together, work together. That's fantastic. And I'm curious to see what will be possible in the future.
Cajvanean Alexandru – Graphic Designer
Cajvanean Alexandru's Website and Behance
I never work on holidays, no matter what. However, I did work on New Year's eve, including midnight. It wasn't planned; it just happened to be. I had a bottle of wine near me and the laptop, and I was sitting in the coziness of my parent's house. Everybody was relaxed, and you could feel the festive emotions floating around. Out of all the New Year's eve events that night, I remember the most. I was very relaxed and happy, and so was everyone else in the house. I was enjoying my activity, and I think that matters the most. I think all of these combined certainly add to the magic of that moment in time.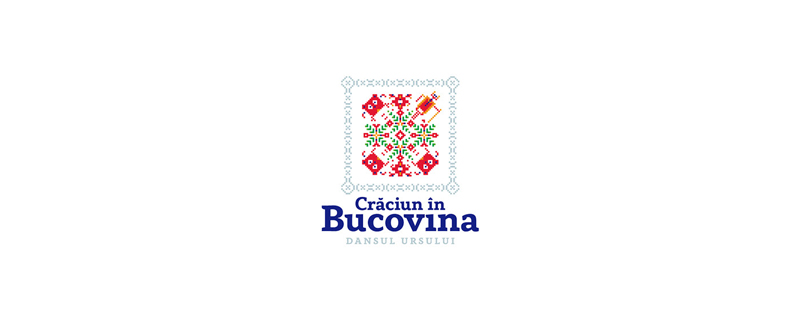 We surely need good feelings and optimism when we start something, so I guess it should be a moment of peace in order to recollect ourselves, and any creative person should have peace of mind in all the chaos that surrounds us. It's hard to create something that defines yourself in a world that is constantly changing.
My friends and I were students at the college of art here in Timisoara. We are all creative people, from graphic designers to product designers and so on.
In our second year of studies, we decided to spend New Year's eve in the student's dorm, where we were also staying all year. So people came, brought food and booze, everything was nice, the mood was good, and the vibe was right.
We were laughing, talking, cheering, just like any normal group of friends and the time just flew by, we then decided to head to the center of the city to see the fireworks, a walk that normally took us 30 minutes ended up with us doing shopping cart racing in the park of the nearby shopping mall. We were the children of nobody, barely knew each other, we were hundreds of miles away from home, had no money and no worries, but so we found each other and so, in the years to come, we created a friendship to last.
Matt Naylor – Graphic Designer & Illustrator
Matt Naylor's Website and Behance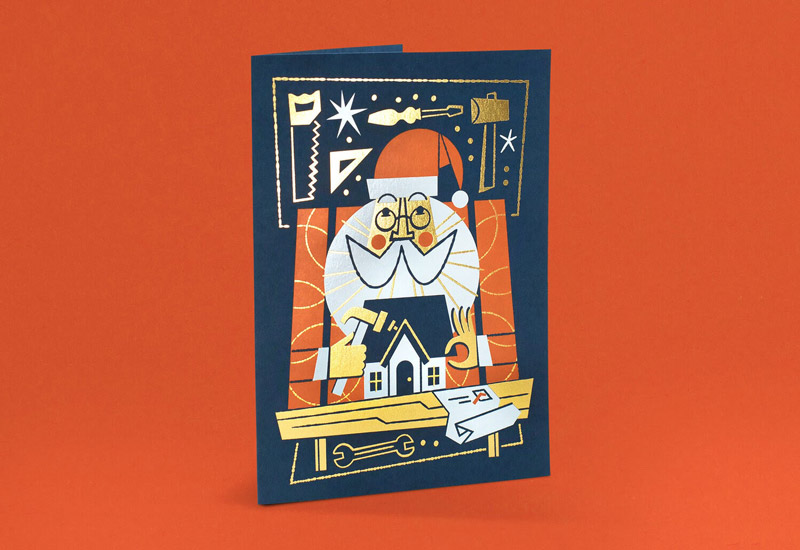 In recent years, one of my favorite holiday-themed projects was illustrating a letterpress holiday card for a builder of luxury homes in the Pacific Northwest. This project really sticks with me because it was the first one I sketched digitally using the Procreate app. From then on, every illustration project I've done starts in Procreate.
My goal behind the concept was to find some connection between their business (building homes) and the holidays. I thought an illustration of Santa in his workshop building a toy house was fitting. We worked with a great Seattle-based letterpress shop for printing. The final design features 3 foils, including metallic gold printed on 100# nightshift blue paper.
Bo Lundberg – Graphic Designer & Illustrator
Bo Lundberg's Website and Behance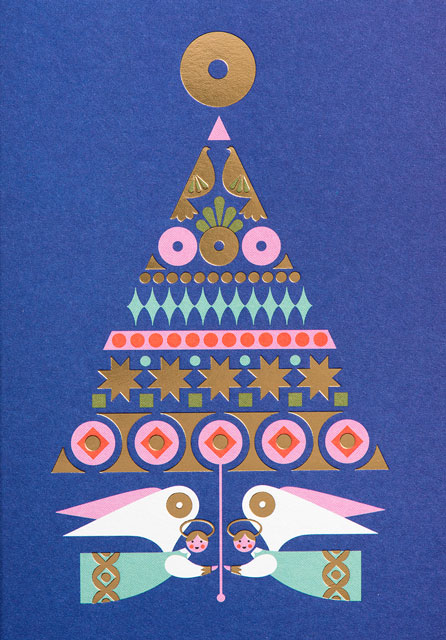 Holiday Card Design by Bo Lundberg
I was born and raised in the very north of Sweden, not too far from the arctic circle, so the winters were cold and dark. However, the winters here in Stockholm in the south of Sweden where I live now are equally dark but mild, and I can never get used to that. Just like I never can get used to relatively dark nights during midsummer. The white nights in the north during summer are amazing and a bit confusing.
Anyway, I am sharing a studio and, pre-corona, we used to reserve a day for some serious in-house competitions. We could go kart-racing, curling, clay pigeon shooting, or anything else that we hadn't tried before. But the most unexpected activity was when one of the guys had arranged for us to play bingo. That sort of set a new standard. Can't explain why I found it so amusing, but it just felt very relaxing and calming in a way, especially during one of these dark pre-Christmas nights.
Chris Flack – Design Director at Strategy Christchurch
Chris Flack's Website and Behance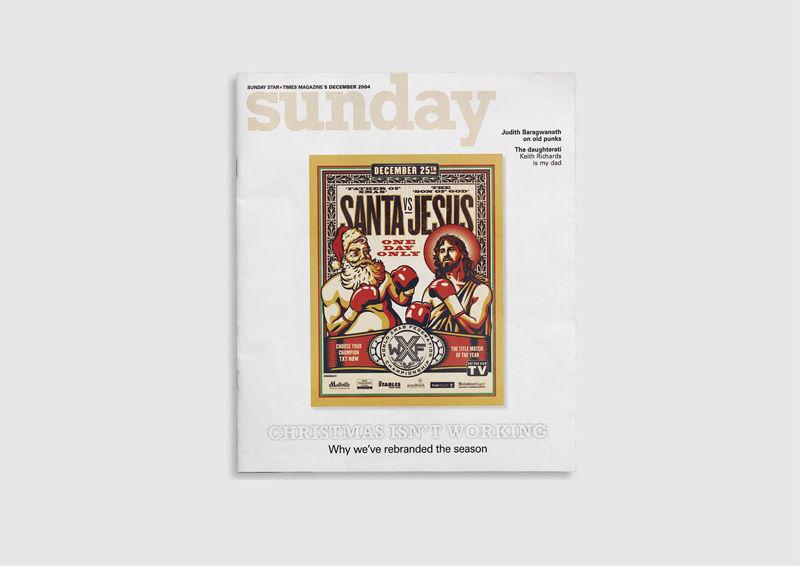 Two projects come to mind that are Christmas-related. The first one is the meaning of Christmas for the Sunday Times magazine. Taking the theme of commerce versus religion, we staged a mock boxing match between the 'Father of Christmas' and the 'Son of God'. The ensuing fight was advertised using a carefully crafted blend of line-cut illustration and poster bill typography. We let the viewer decide whether Santa or Jesus came out ahead.
The second project was our annual gift of Christmas Paper to our clients. For the last 25 years (or so), we have produced seasonal Christmas paper for our customers as an end-of-year gift. This year has been challenging, but we felt it was important to continue that tradition for 2020 and also help get us into the festive mood. We produced a range of different designs this year. One of my ideas for 2020 was to use the Christmas Paper as a canvas to learn — with bold use of silver and black (two colors strongly linked to New Zealand) and a modern typography-based design that translates a range of common Christmas statements from Te Reo Māori (the indigenous language of Aotearoa, New Zealand) to English — all with the aim of using Christmas time as a chance to learn something new.
Martin Schwartz – Graphic Designer & Illustrator
Martin Schwartz's Website and Behance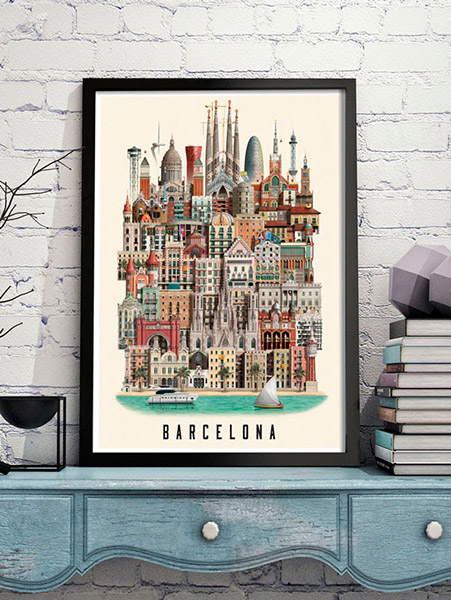 Barcelona Poster Design by Martin Schwartz
I have worked as a freelance illustrator since 2006. For the past six years, I have focused on creating my city posters, which are sold from different shops in numerous countries. This has given me the freedom to choose my own projects rather than do commission work, yet I sometimes still take in jobs if they serve a good purpose.
A few years ago, I was asked to illustrate a Christmas calendar for a Danish organization that helps less privileged children. This was a fun and meaningful job. Also, I have made special Christmas editions of my own city prints. It is always fun bringing a Christmas atmosphere into a product. Lately, I have taken many of my city posters and made them into jigsaw puzzles. When time allows for it, I will also make a Christmas puzzle.
Final Thoughts
Traditionally, a huge thank you to everyone who participated in this edition of Creative Talks! I hope it helps our readers cheer up and will put them in the festive spirit – it definitely worked on me. You people are amazing!
The response on the topic was actually surprisingly huge, which means two things. First, we had to split the article into two parts again, with Part II being right here. Second, it shows how much designers, illustrators, and all the creatives actually care at such troublesome times of the coronavirus pandemic. Sending their love with their work from a distance is something that could actually save this year and bring some joy and cheer to it.
If this article inspires you to tell us your own story, we are always glad to hear/read it here or in your emails sent to [email protected].
Merry Christmas and a Happy New Year!