Andy Williams was right – winter holiday season is truly the most wonderful time of the year. No wonder wonders happen all the time – you just need to stop wondering and pay attention. We decided to do so with a new edition of creative talks dedicated to Christmas and New Year.
We've asked creatives from around the world the following questions:
Have you ever worked on Christmas- and/or New Year-related design projects? If so, could you share your experience? What was it and how did it add up to your festive mood?
Do you have any amusing work-related stories that happened to you or your creative team over the winter holiday season?
Creative Talks is our monthly topic where we ask people from the design industry their opinions on different sphere-related subjects. This one is going to be festive, and if you haven't checked out Part I of this article – we strongly recommend you do so! Meanwhile, some previous entries include topics on why creatives love their job (Part I and Part II), design approval, and influence of the pandemic.
So, make yourself a cup of hot whatever you like and enjoy some Christmas mood!
Frank Sandres – Creative Director
Frank Sandres' Behance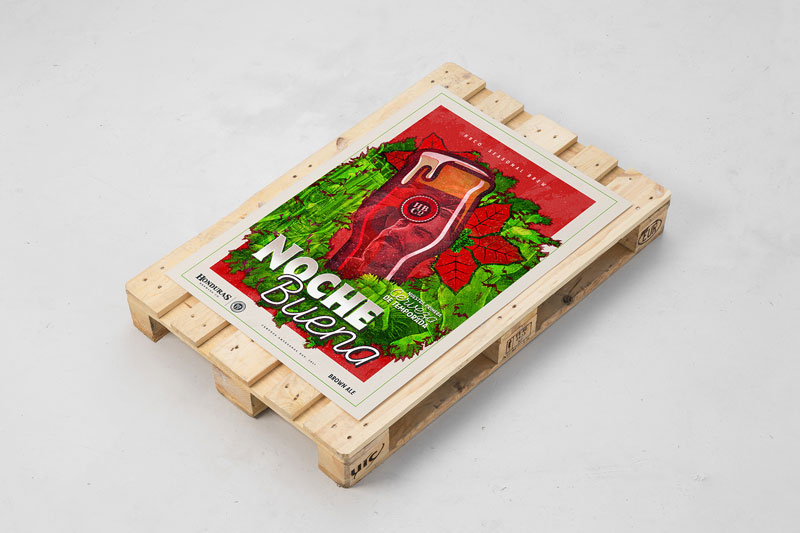 Near the Christmas season, I've worked on a crafted beer launch in my country Honduras. The client had in mind to produce a seasonal flavor, besides their main beers. So we had the assignment to integrate it with the branding we were working on, name it, and create a poster to promote this flavor inspired by a traditional Xmas dessert – Honduran Torrejas (a sweet dish similar to French Toast). We named this beer "Noche Buena" (Silent Night) because we have the tradition to cheer and share the dessert with friends and families during Christmas.
In the same project, when we launched this beer the people went to try this new flavor to celebrate. It was amazing because it was very well accepted and the taste was smooth and sweet which made people feel nostalgic about the brand. They engaged with it immediately because of the national spirit during this season.
Yoske Mitsui – Graphic Designer
Yoske Mitsui's Behance and Instagram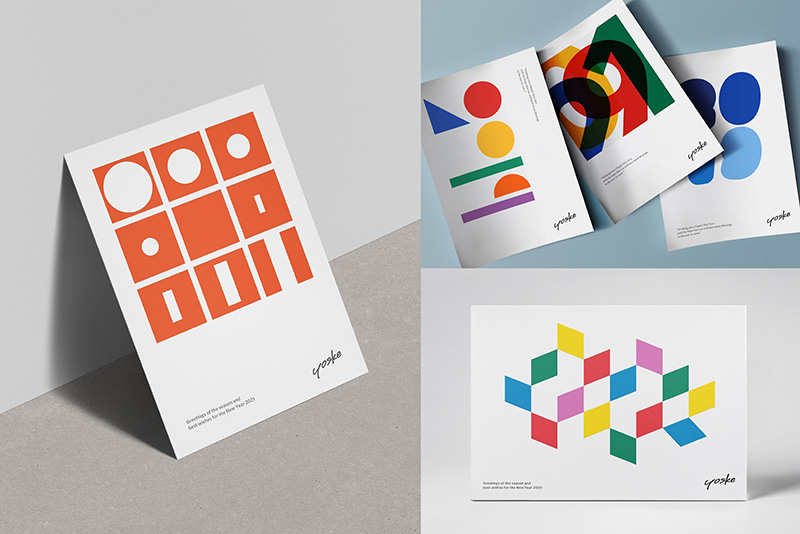 It is customary for Japanese people to send 年賀状 (Nengajyo) to family, friends, and business partners at the beginning of the year. This is similar to the holiday card in the US. Since I moved to NY, I myself have started to create it every year. This is not client-work, just as my personal project to adapt both the culture I grew up with and the culture in the US. Therefore, it's been a very good opportunity to output what I've done in the year, which is a very fun and good time! By doing this, I can clean up and refresh my mind, which has a great positive effect on my work every year.
Richard Davies – Graphic Designer & Illustrator
Richard Davies' Website and Behance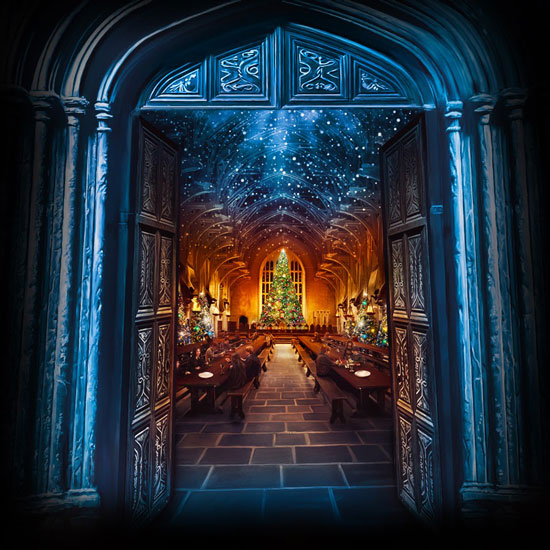 Earlier this year I worked on a Harry Potter book cover illustration entitled Hogwarts at Christmas. It was a particularly enjoyable project to work on especially as it was Christmas-themed but working on it in mid-June was quite surreal. The memory of working on a Christmas image whilst sitting in my home studio in shorts with a desk fan trying to cool me down in the middle of a hot spell is something that will stay with me! I was so grateful to work on such a fun festive project during the summer as it was an excellent way of getting through a particularly tough year with the pandemic going on.
As well as being a freelance illustrator, I also work part-time with a local design agency here in South Wales. I make a conscious effort to keep both roles apart and so there is no interference or crossover with either role. However, the Christmas period can be a busy time and of course the inevitable office Christmas drink. A few years ago, I had a few too many Christmas tipples with the agency and nursed a serious hangover the following day. Of course that following day I had a surprise but urgent conference call sprung on me with a client from India. I somehow managed to get through the meeting in my fragile state. Beware the perils of the Christmas drink!
We too know that Christmas drink can indeed be very perilous – especially before urgent conference calls, and especially if you are about to discuss some mock-ups and new versions of the project with your clients. To avoid any miscommunication and be able to collect your thoughts and all the feedback your project has been getting, we invite you to try out our design proofing tool that ensures version control and has on-screen annotations. Can be followed by some nice and spiced mulled Christmas stout, too. Or some butterbeer!
Israel Soliz Yugar – Art Director & Visual Artist
Israel Soliz Yugar's Behance and Instagram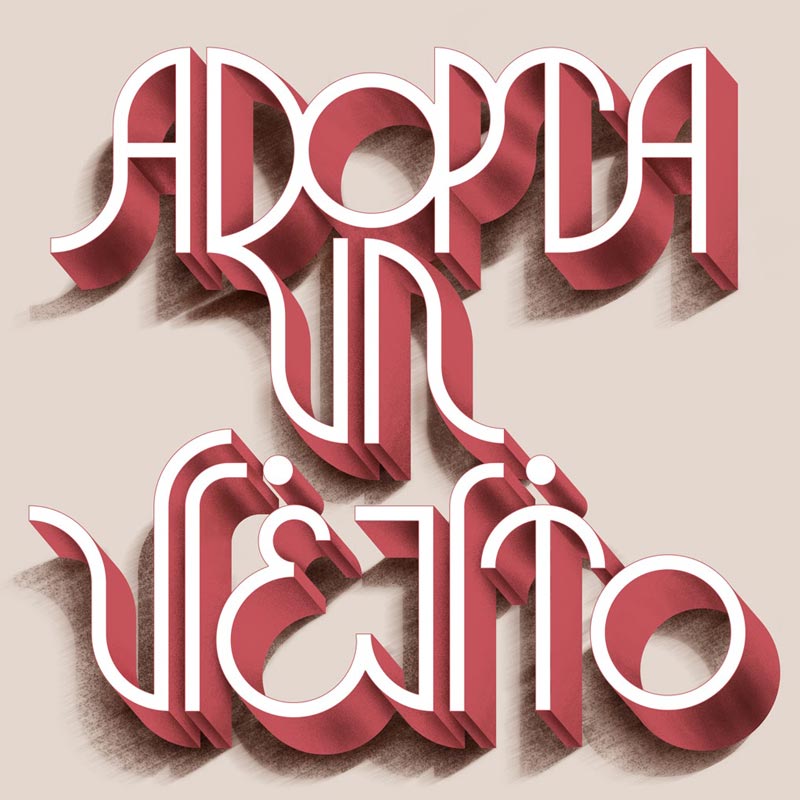 In 2018 I had the honor of being invited by Behance's Logomaniacs to represent my country in a collaborative project in which each participant represented by means of a logo the traditions of their country at Christmas time. This project was very interesting because in Bolivia there are many ancestral customs for Christmas, although some are disappearing over time, others are still preserved in some regions.
In Mojocoya (Chuquisaca) the children accompanied by charangos (a string instrument originating in the Andes) dance and turn to the rhythm of k'ajchito (Christmas-type music) to worship the Child (Jesus Christ) with different animal masks or faces of people made of wood, tree bark, leather, feathers, and cotton fabrics. The mask that I liked the most and which I designed in the mascot logo is that of Tigre, this character symbolizes strength, courage, dexterity, and resistance in this tradition.
Eszter Nyári – Graphic Designer, Illustrator & Lettering Artist
Eszter Nyari's Website and Behance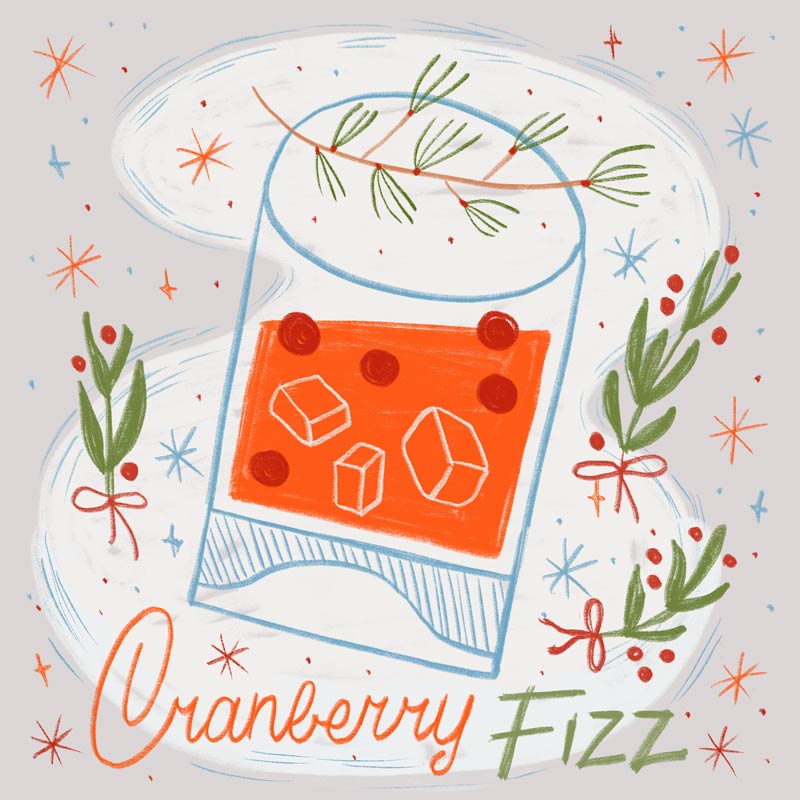 Whether I'm employed full-time in an advertising agency or freelancing in my home studio, the holiday season is always festive to me. Even if I'm sitting on top of a pile of work with short deadlines, this part of the year and all the Christmas projects put me in the holiday mood and make me forget about the stress.
This year we cannot celebrate with our families, many of us cannot go back to our home countries and home towns to visit our loved ones. 2020 is a difficult year, but we've made it through! When I don't have a Christmas-themed client commission to work on, I make up my own little passion project. The illustration above is also coming from a mini-series that I've been drawing just for fun.
Olesia Sekeresh – Illustrator
Olesia Sekeresh's Website and Behance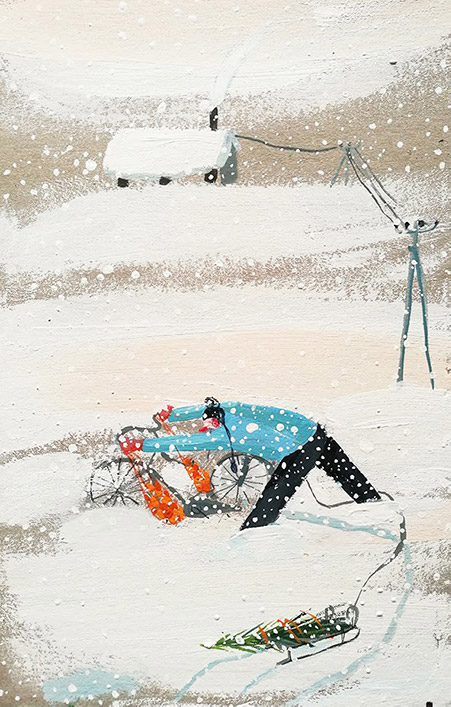 My Christmas design story began from my teenage years, when I had to create a Christmas postcard for school, after some years it helped me to choose my career as a graphic designer. One year ago, I made Christmas postcards as a project with some designers and illustrators. Then somebody saw my postcards and ordered 150 pieces. And this year the same story happened – two clients ordered 150 pieces of the same postcards. One more miracle happened one month ago – the EU Delegation to Ukraine ordered a custom design of a Christmas postcard! Just because last year I invested my time just in creating postcards for free. So, guys, let's turn on Christmas music, light the candle, eat some tangerines and begin to draw the lovely snow!
Sally Yang – Product Designer & Illustrator
Sally Yang's Website and Behance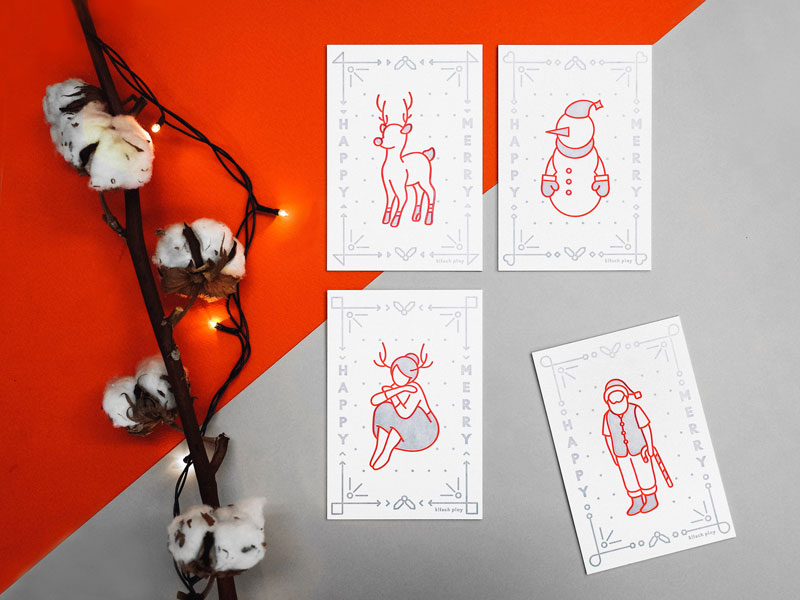 Christmas has a long history and when I think of Christmas, I would like to think about a red color and warm, cheering moods. I made letterpress Christmas cards a few years ago. I was inspired by decorative ornament frames to give nostalgia. Although images of the cards are simple, it shows the symbolic characters during the days.
Konrad Kirpluk – Graphic Designer & Illustrator
Konrad Kirpluk's Behance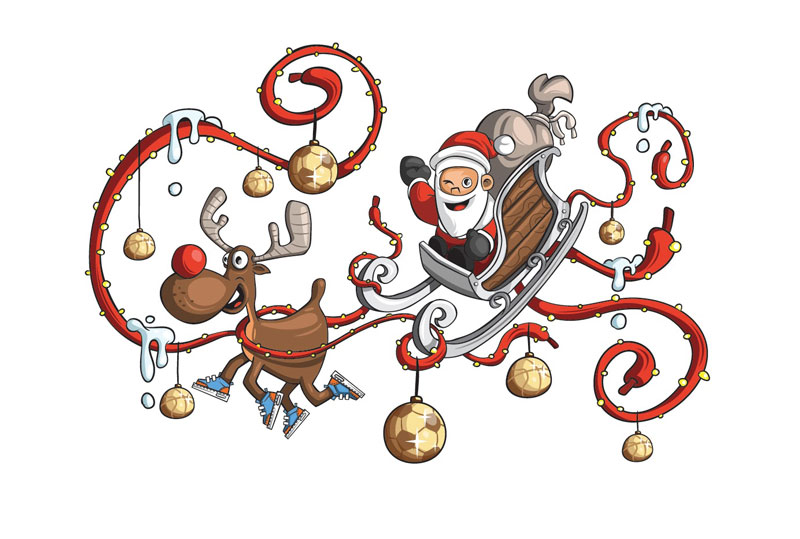 The biggest and most satisfying Christmas commission I had was in 2013. I was asked by Foot Locker EU to design Santa and illustrations to be used in their Kids' shops. I have worked with a great team from Amsterdam for three months preparing a giant cutout of my Santa to have him staring at people from every Foot Locker shop in Europe. I really enjoyed drawing snowed shoeboxes and flag shoes in my own style and creating extra Nike Santa stickers to be passed to kids that buy shoes.
Martin Ohlsson – Graphic Designer
Martin Ohlsson's Website and Behance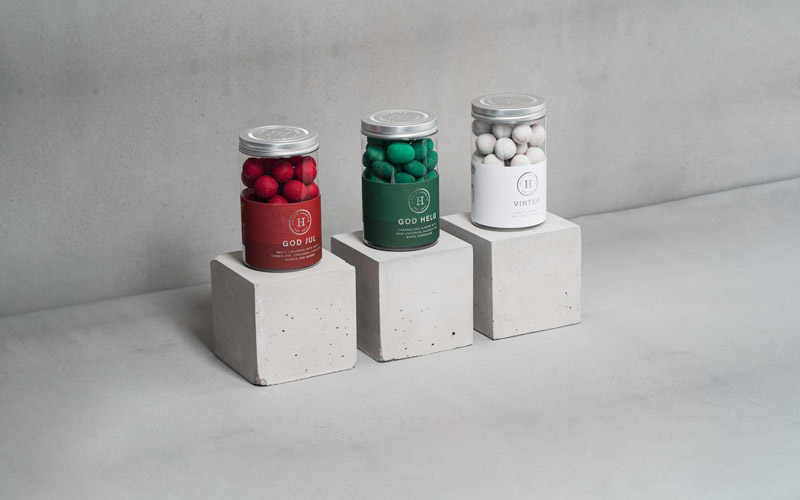 I work with a premium licorice manufacturer that produces a couple of different new products for the holiday season each year. A few limited-edition flavors as well as a big advent calendar filled with a new treat every day.
I mainly do packaging design for them and the work usually takes place in late spring, which is kind of not the time of the year when you're in a Christmas mood. I generally just try to look at a lot of wintery stuff as inspiration to try to get in the festive spirit. But really it's when the products hit the shelves in November that you can judge first hand if they are Christmassy enough.
Leena Kisonen – Illustrator
Leena Kisonen's Website and Behance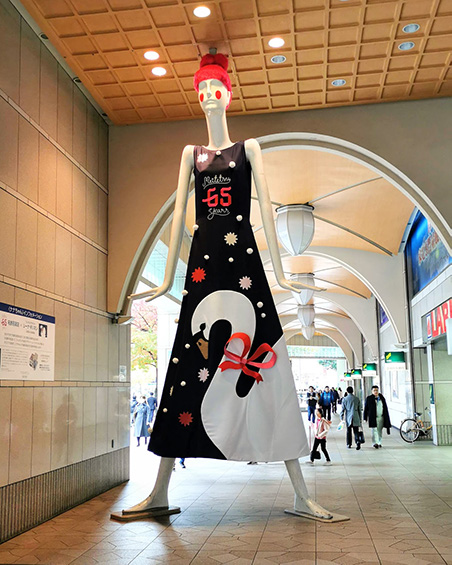 Most Christmas-related projects are usually produced many months in advance. This means I usually work on Christmas designs in early summer or even earlier in the year if it's a bigger project. And then when it is actually Christmas, I usually work on something for the next summer or autumn season. Working in the illustration industry often means that you are working on something that doesn't match the season you're living in yourself. This is why I use my own personal memories and experiences as a source of inspiration.
Last year I created a Christmas illustration campaign for the department store in Nagoya, Japan. I got to go there for a visit during Christmas to see my work in the location, which was a lovely experience. This project included one of the largest illustrations I've created so far: a three-dimensional illustrated dress for the Nanachan doll. It is a six meters tall mannequin doll in the center of Nagoya and it serves as the landmark of the city as well. It was fun to get to see the giant doll wearing the dress I had designed in real life. I personally enjoyed having a slightly different Christmas on the other side of the world and must say I'm lucky to get to do something like this for a living!
Gabriel Herrera – Graphic Designer
Gabriel Herrera's Behance and Christmas Behance Project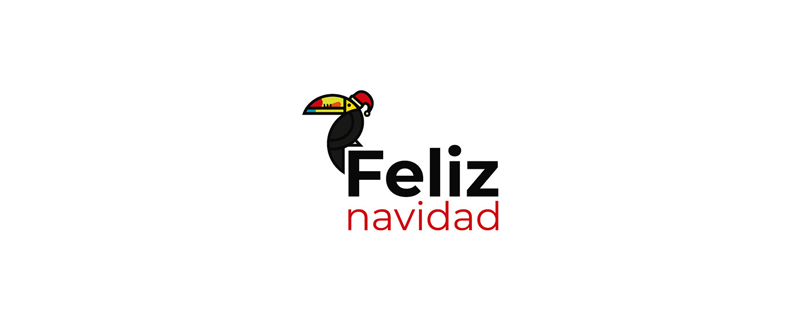 I have carried out campaigns, projects, etc. related to Christmas and its festivities for companies with a national and international presence. I can say that it is very welcoming to analyze which feelings, sensations, and values are reflected in Christmas and, in turn, reflect it in the design. The feeling that Christmas is coming makes creativity and insights even more powerful.
It allows the feelings of happiness, harmony, and good vibes to be reflected in your thoughts and creative fluidity when working and being in contact with other people. Honestly, I don't have a particular story to tell, but I can say that in mid-November I almost always feel that "we are on our way to Christmas time." This is something very recurrent mainly because of happiness in the environment and because of the joy that people spread in the creative industry.
Evan Wijaya – Graphic Designer & Illustrator
Evan Wijaya's Behance
I have worked on a Christmas project when I was working as a graphic designer at a design studio based in Jakarta, Indonesia. Every December we give hampers to our clients as a way to say thank you for partnering with us throughout the year. We mostly had good and friendly clients, and so I imagined them being included in Santa's nice list. We made a Christmas card to go along with the hampers. On the card, we attached a "Nice List" and we put our clients' names on it. I think that was a nice way to appreciate them.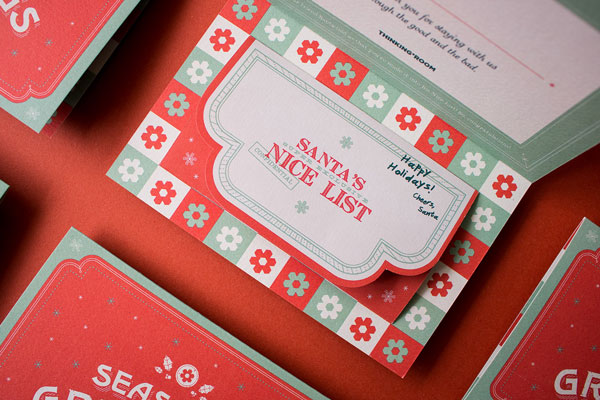 At the office, we do have an annual Christmas celebration to get ourselves in the holiday mood. Here in Indonesia, we don't get to feel the festivity of Christmas that much, so it's up to us to make ourselves feel the Christmas spirit. Plus, it is a nice way to get to know each other better after a year full of hard work.
Mary Lam – Graphic Designer
Mary Lam's Website and Behance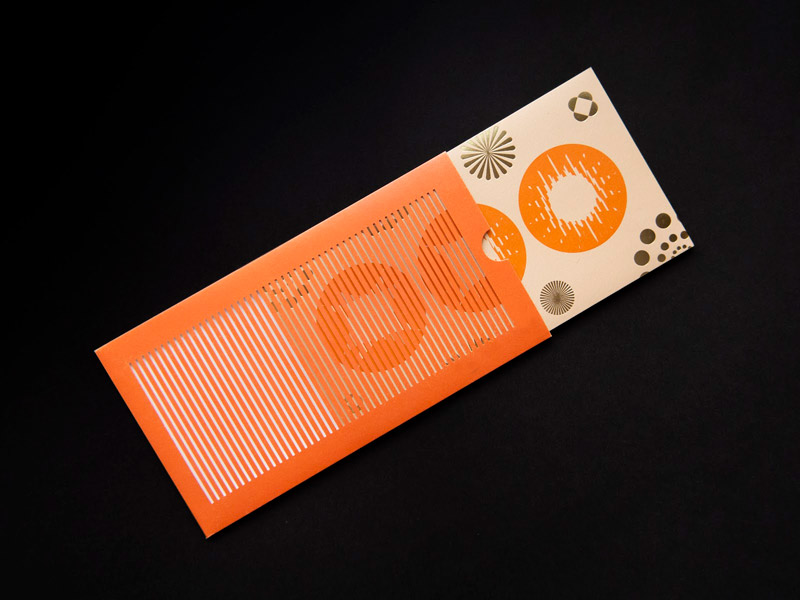 Christmas is always my favorite holiday of the year, a holiday that spreads love and joy to friends and family… Though it comes from a western culture, people celebrate it every year in Hong Kong.
Near the end of the year, designers are always the first to feel that "Festive Vibes", because the design brief usually comes in early September to October. Different kinds of billboard, advertising, poster, installation, Christmas cards…etc. To get into the Christmas mood, I will open the Christmas playlist, light the candles, pretending it's Christmas time. I also like to project my imagination of Christmas on my work. In Hong Kong, house rental is expensive because we can only afford a small space. Therefore, my festive design may always have a big Christmas tree there.
It is a New Year celebration right after Christmas, a fresh start. People always share best wishes and hopes for the next year, and now, it's the last month of 2020, let us hope the coming 2021 will be a better year!
Final Thoughts
I would like to express my gratitude to all of the creatives that took some time to share their festive stories and experiences. It was a pleasure to work with you! You can also find Part I of this article in our blog.
What was an interesting industry insight is that, for a lot of designers and illustrators, the preparation for the holiday season starts in early spring and summer. With a couple of techniques up their sleeve, they manage to create a cozy festive atmosphere in their work that we enjoy during winter.
If you would like to be featured in the next Creative Talks article, please let us know here or write us an email via [email protected]. We love hearing from you!
Have a joyful holiday!