Happy National Letter Writing Day!
Have you already written your Christmas letter to Santa? Remember, you're never too old for that! Let us give you some inspiration with the compilation of the most stunning handwritten fonts!
They are perfect for signing Christmas cards, writing a lovely note, designing a festive email campaign, and also any other non-holiday purpose. And the best part about these is that all of them are completely free of charge.
Housky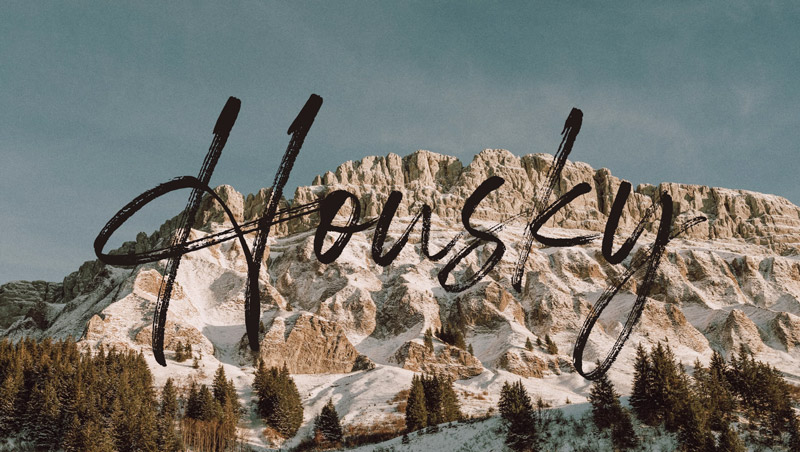 Housky is a marvelous handwritten font that has a vivid brush stroke effect. Dry brush adds a necessary level of detail that catches the viewer's eye which in combination with a marker-like thickness makes it perfect for bold titles and headings. At the same time, Housky font is not too heavy either as the arches and swashes emphasize recklessness and swiftness. All in all, a perfectly balanced typeface for a wide range of uses.
Housky is free both for personal and commercial use. Download here!
Amstirdam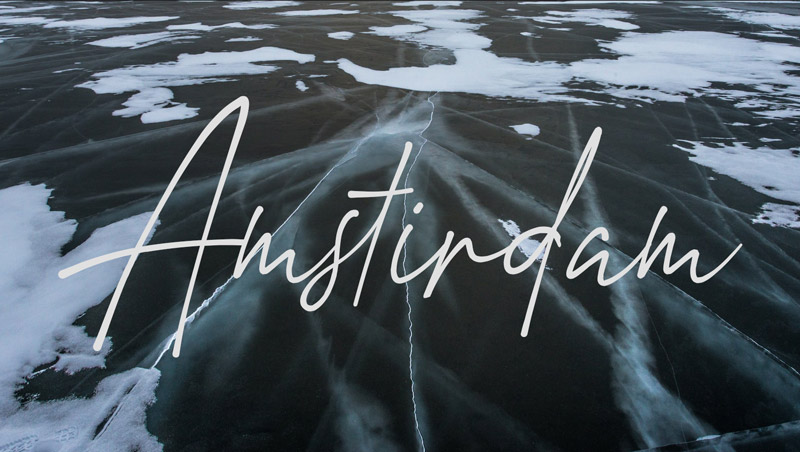 Looking for a thin realistic handwritten font? Search no more – Amstirdam has everything you need! The right amount of details and curves with a little sprinkle of haste. This typeface has an even filling to contrast with the uneven character height.
This combination makes a genuine impression of someone sitting and writing a brief note on their lap with ink or liner. Amstirdam could be used in invitations, branding, business cards, or, basically, anything where you want to add a unique feel.
Amstirdam is free for personal use. Download here!
Canonatia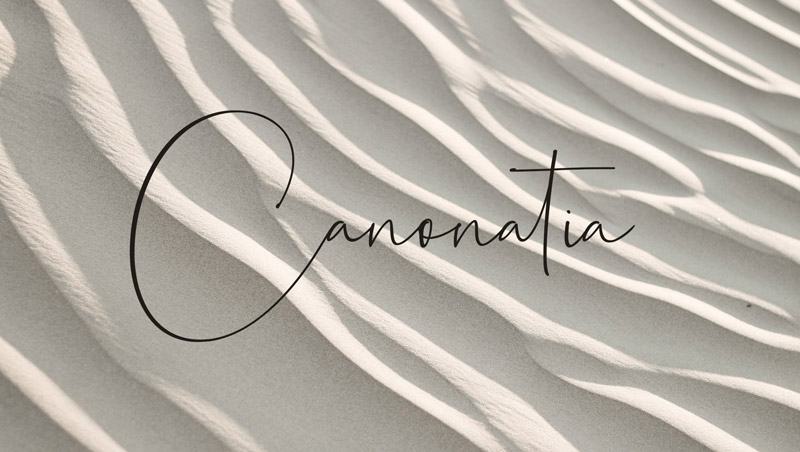 Another wonderful typeface that is definitely worth your attention is Canonatia. You must have noticed that the capital letter stands out which evokes visual interests and has a signature feel to it. Also, the coherent joint of the characters makes your eyes follow one letter after another. Canonatia is light and minimalistic mainly because the attraction comes not from the elaborate decorative strokes but rather from the enhancement of the main peculiarities of the letters.
Canonatia is free for personal use. Download here!
Font Pairing Rule
If you are searching for a perfect match to any of these handwritten fonts, please, consider one important font combination rule. If you are using handwritten fonts as your title/heading then a simpler more subtle font should be used for subheadings. For example, a minimalistic serif or sans serif font, like Lora or Raleway, would look great with any of the mentioned handwritten typefaces.
By the way, we have a highly functional piece of design proofing software that can streamline your design workflow and even help you with fonts. Approval Studio has 4 comparison modes and a live-chat feature that will help you and your team decide which font pair is the best for your design project.
Herdrey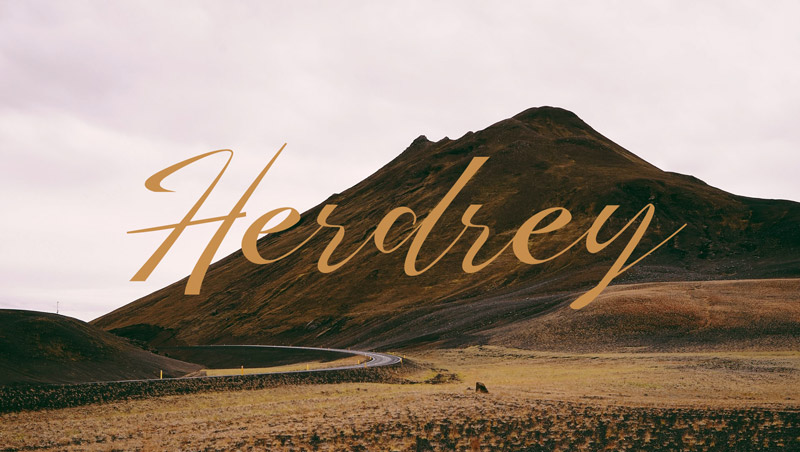 To contrast the previous light handwritten font, we have added a bolder one – Herdrey. The varying weight of the typeface with clean and sharp edges create a mixture of a classy yet contemporary style. Also, the Italic tilt to the right adds a subtle level of swiftness. So, with a modern and daring feel to it, Herdrey is a fabulous option for those that want to showcase a high-class, experimental, and fearless branding or personality through typography.
Herdrey is free both for personal and commercial use. Download here!
Cemberline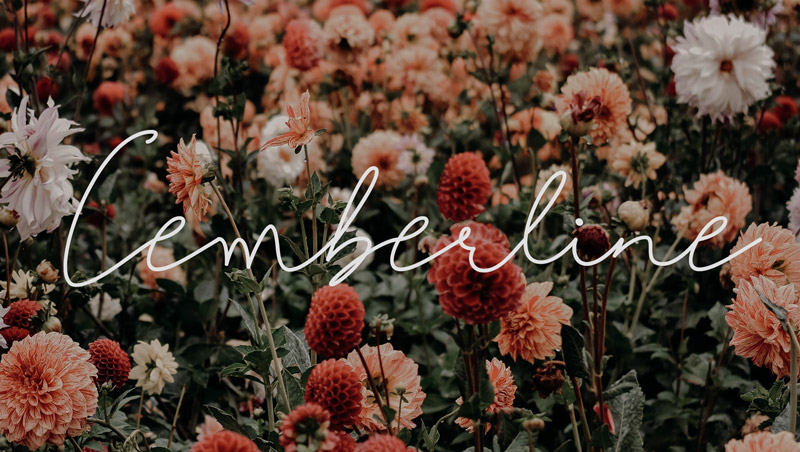 Last but not least, Cemberline – monoline and flowy typeface. I, personally, get an illuminating sensation of airiness and insouciance while looking at this font. What makes such an effect is an absence of rough corners and edges. So, whether it is a branding of a flower shop or a website for natural clothes, these open and organic shapes will only emphasize the softness you might be looking for.
Cemberline is free both for personal and commercial use. Download here!
Conclusion
The handwritten fonts are a beautiful addition to your typeface collection. Not only are they versatile and practical, but also they add character and uniqueness to your design at no extra cost. With the right handwritten font, you can elevate your idea or make a great impact on the reader. So, I guess now we can impress Santa with our beautifully designed letters.
Ciao!