We are back with another portion of our rubric "Creative Talks"! This month we decided to focus on collaboration in design, teamwork, and tools that people use for it.
As we all know – design is not a one-way street! Everything naturally comes down to effective communication and not to mention mutual understanding. As the team that works on the approval software that is centred around collaboration and design, we figured out that it is only fair to bring other people in the conversation.
Why is collaboration in design so important? 
Are there any tips on how to be more efficient at design collaboration? 
What are the tools that might help you?
These were the questions that we've asked the creatives. We believe that a flexible approach and suitable tools are crucial to fruitful collaboration, but what do others think? Let's dive in!
Natalia Dzhola — Illustrator
Natalia Dzhola's Website and Behance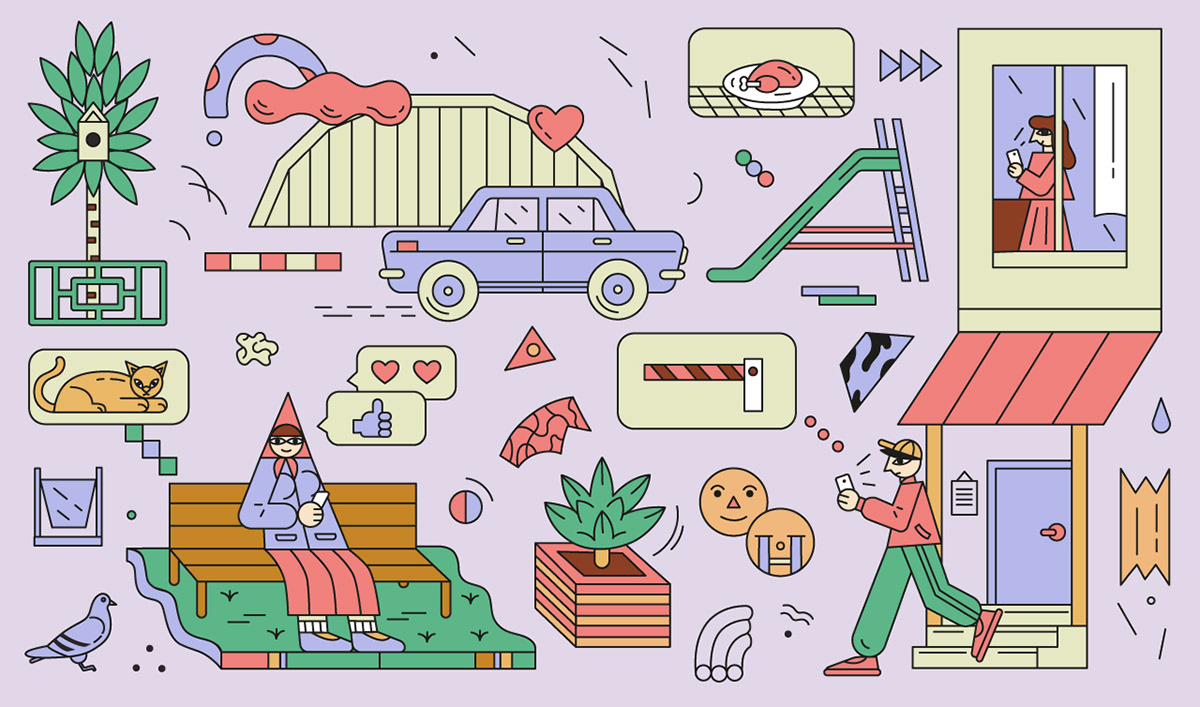 As a freelance illustrator, I collaborate all the time. Some projects are just impossible to make without collaboration. Especially projects that include 3d and animation. It's handy to find an illustrator who can draw characters well, then to find an animator who can animate it fast and finally a designer who can add typography for an ad or an article. There are just very few people who manage to do everything at once. 
Most of the problems are usually connected to communication. So, my tip is to listen to people more, listen to what they say about your work, and don't be stubborn or self-centered. It's just hard to work with people who try to play solo. At the same time, you need to stick to your own way of doing things and don't let someone influence you too much.
As for the tools, It is handy to have the entire team in one place. Some people use different messengers to organize people together. If you are making a website, for example, you can create a group of chats for designers, developers, and illustrators, so everyone can observe not only their own small part of the project but the whole picture. This helps to delve deeper into the topic.
Alfredo Enciso — Graphic Designer
Pupila Estudio's Website and Behance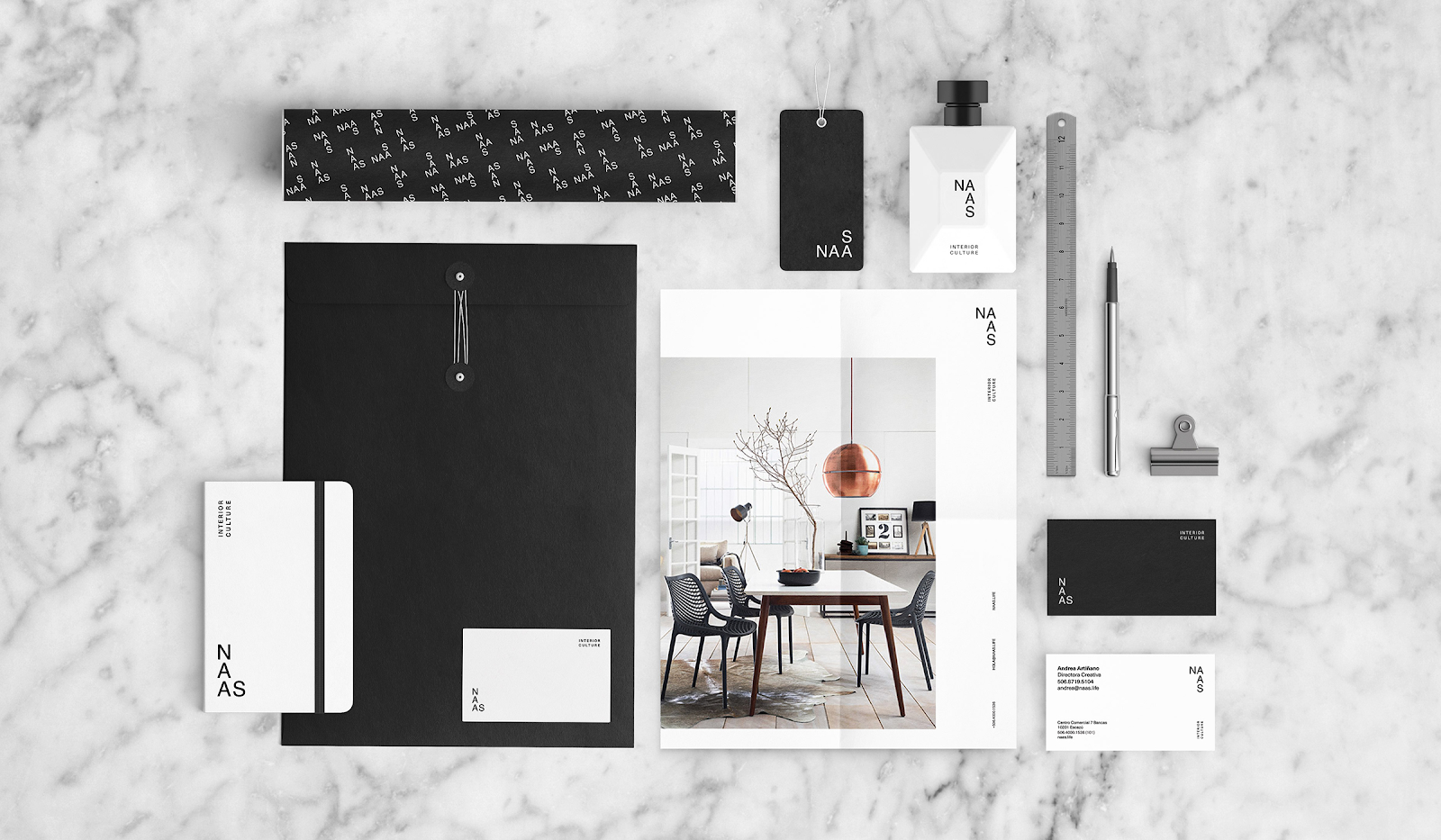 I guess one of the main aspects of good design is collaboration, being that between your own team or with other designers or artists — even people from other disciplines. In our office. The more eyes (and minds) approaching a project, the best results we'll get, and this is not only about collaborating between the people involved in the creative process but also with the client. One thing we should never forget is that they're the ones that know their product, service, or company better than anyone else.
Have an open and frequent communication between everyone involved, and always keep in mind what's the goal or the objective of the project. If everyone is in the "same channel" and everyone understands their roles and responsibilities, then it should all go rather easy. But more importantly, never work with people you wouldn't like to go for a beer with. Speaking about tools, I mostly use Slack and most recently — due to a very familiar global pandemic — Zoom.
Junkyard Sam — Game Artist, Designer
Junkyard Sam's Website and Instagram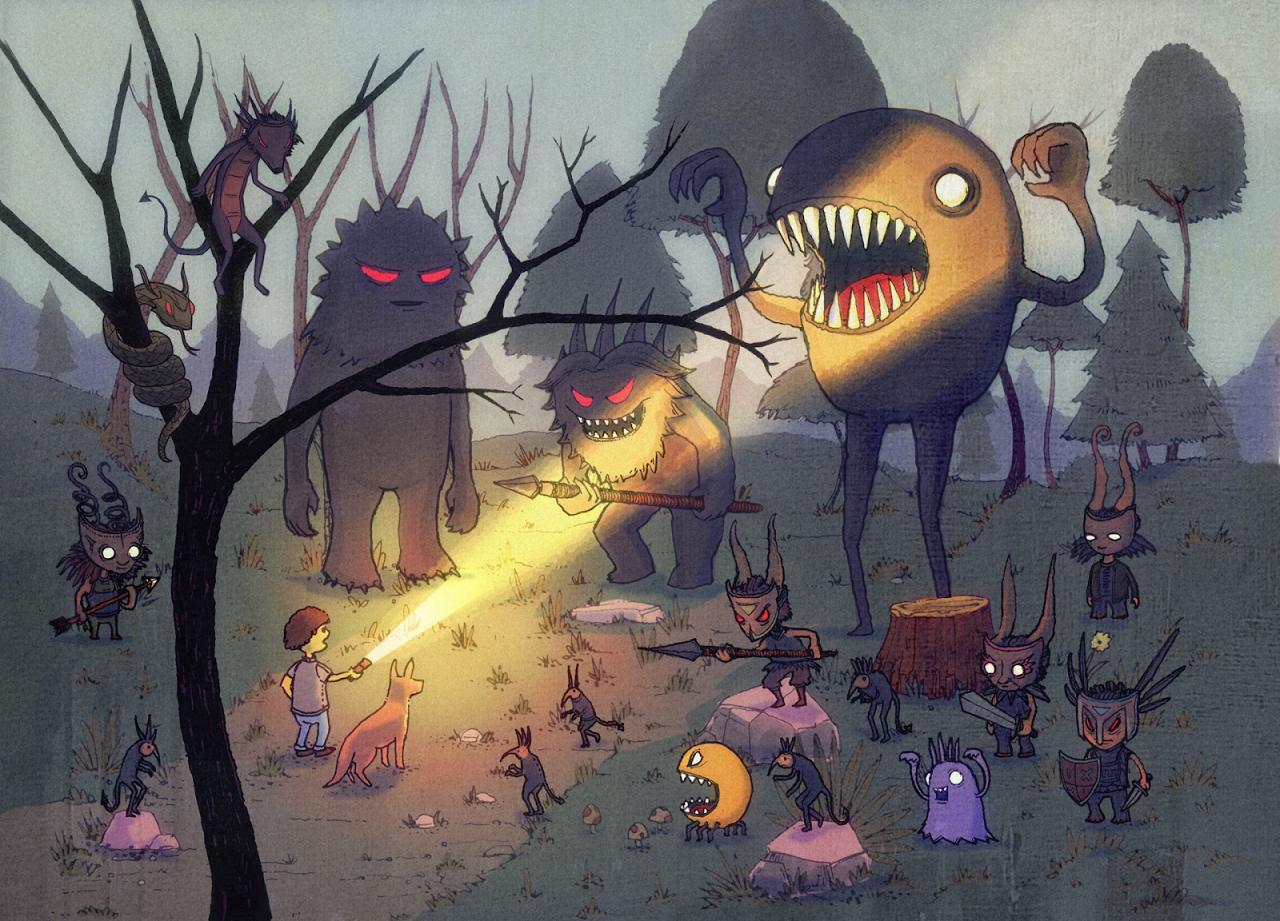 I am a UI Artist & Designer for a game company called NCSoft/Arenanet. We've worked from home for months. For me, the best investment was to buy a nice webcam, microphone, preamp, and an audio interface with real-time monitoring of the sound. The audio is critical. With real-time monitoring, I'm able to hear my own voice through my headphones. With the nice mic & preamp, I have a 'talk radio' or 'high-quality podcast' sound to my voice. This makes my voice easier to listen to on the other side, as well as on my side since I can hear myself – I can hear what I sound like to others. Communication became effortless, and now I actually enjoy our Microsoft Teams meetings.
The minimal gear required for this is something like the Focusrite Scarlett Solo. This audio interface allows the real-time monitoring of the input (microphone). Then I take the quality further with an MXL 770 large-diaphragm condenser mic, a desk mic stand with a pop filter, and a dBX 286s preamp (with balanced audio cables for low noise.) It's a bit of an investment for such a setup like this (~$500 USD total), but it's worth it, given the world of difference it makes in terms of improving my meeting quality. In that regard, it has already paid for itself, plus I'm set up for doing YouTube videos, podcast interviews, and anything else I want to do to promote my art in the future.
Supernulla — Creative Studio 
Supernulla's Website and Instagram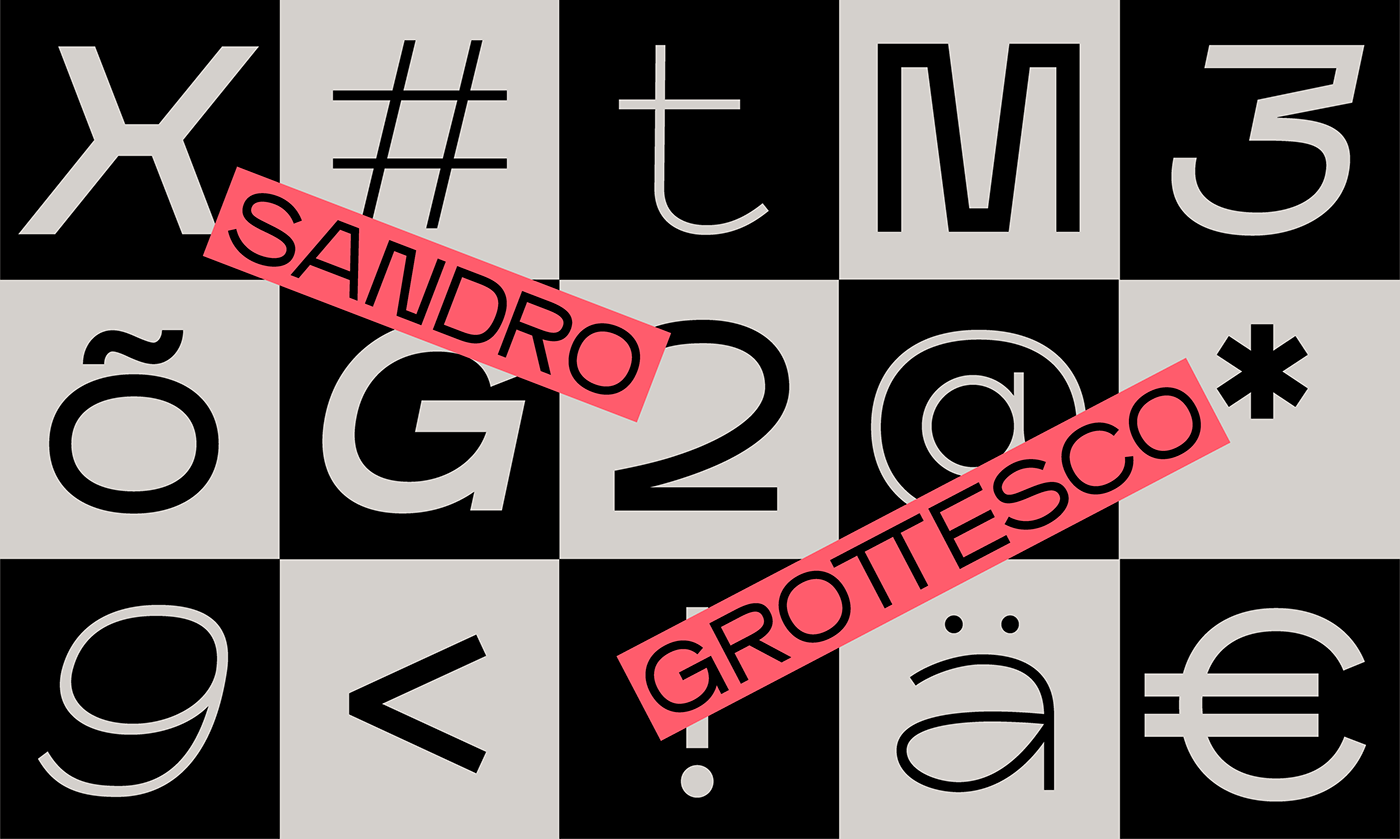 Supernulla is a study strongly based on a sense of collaboration. We live in different cities and finding a balance between the members was fundamental. We think that the world of design is dependent on teamwork, and often different aspects of visual communication are touched on a single project. 
If we have to give advice to people who are preparing for collaboration, it would be to try not to emerge from the group to be considered the best. In a team, you can't win alone! It is more important to try to achieve the best possible result together. Learning to respect others' opinions is also very helpful. Understanding reasoning that is not shared can help creativity by opening one's artistic side to new horizons.
Want to read a previous Creative Talks article about a Global Pandemic? It's right here!
Ece Agirtmis — Illustrator, Toy Maker
Ece Agirtmis' Website and Instagram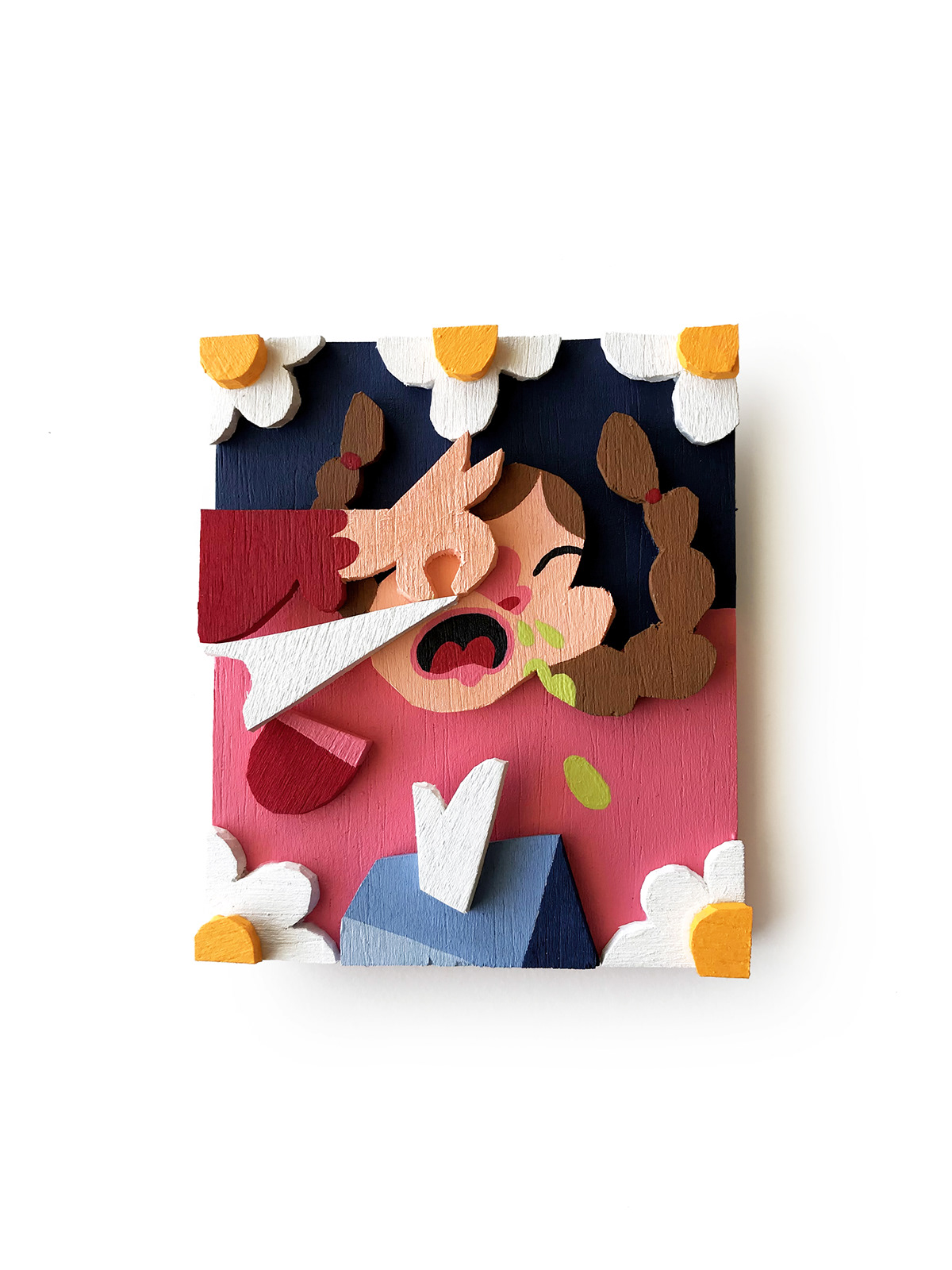 I think collaboration is something important that will improve the designer in every sense. It allows you to look at a project from a different perspective. Moreover, I find it really valuable as an experience. The most important thing in collaboration is communication because both sides need to understand each other. As for me, I only used e-mailing and video calls.
Matt Vergotis —  Typography & Corporate Identity Specialist
Matt Vergotis' Website and Instagram
In the right context, collaboration is definitely important. I've been lucky enough to capture the mood of album cover art for musicians by applying my typography skills to the album name and tracklists on the back. Those collaborations have been fun projects as I've either teamed up with crazy-talented illustrators or photographers. Left to my own accord to come up with the album art, the results would have been much different and steered towards my strengths, rather than encompassing a broader range of disciplines that result in a much greater outcome. So by teaming up with talented artists in their respective fields ensures every angle is covered.
As for the tip, I think loving the work of an artist/designer is a great start. It gives you the confidence to be able to sit back and enjoy their contribution. Obviously, briefs are always the most key thing to efficiency within any project. Having some sort of vision communicated clearly can help steer collaboration to an end goal more efficiently, which helps free yourself from trial and error. That being said, if you're collaborating to see what can evolve from creating something organically with another artist, freestyling can create rather unique results, but it also can be very hit and miss. That then brings me back to patterning up with someone you totally respect.
Regarding the tools, I use a 2H lead pencil on grid paper. Then one of a variety of brush pens or calligraphy markers on Bleedproof paper. Then lots of time vectoring within Adobe Illustrator. 
Cláudia Alexandrino — Graphic Designer
Cláudia Alexandrino's Website and Behance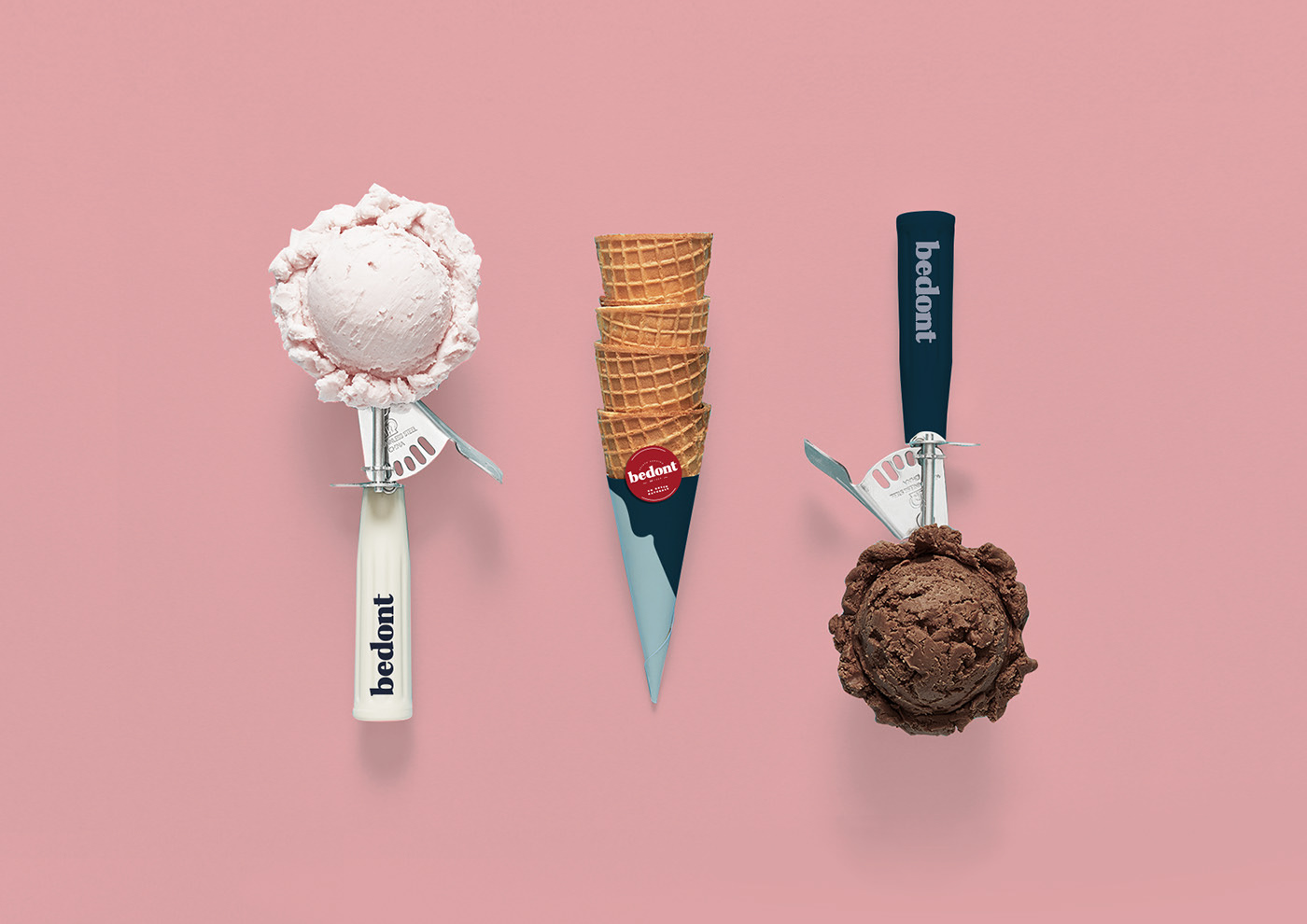 Of course, design collaboration is utterly important. It makes you feel helpful to a lot of people with even a small gesture. It is that you're not alone, you're being part of a bigger group and together you're stronger. Metaphorically, design collaboration could be compared to a raindrop that falls into an ocean and then vibrates to other raindrops and creates a small gesture that can be inspiring to other people. 
My tip would be – listen and listen! I think it's essential to listen to the needs of the people and then start to think about how to solve the problem with a methodological process which is design. Another thing is to create small groups and frequent meetings in order to figure out how people can work together.
Tom Crate — Motion Designer
Tom Crate's Website and Behance 
Design is essentially a form of communication. Regardless of whether it's created by a team or a lone individual, its relevance is entirely decided by how a brief is interpreted and how it is received by the audience. In that sense, it is a collaboration with the client and with the audience so it is not just important but a defining principle. 
In terms of collaboration between designers, I think it creates the opportunity to expand the scope and quality of a project. In my experience, successful collaboration allows each member of a team to express their individual abilities and create something light-years beyond the scope of an individual, no matter how smart or talented they may be.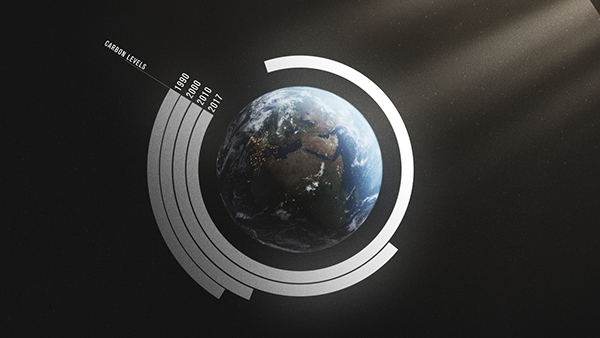 One thing that always makes a huge difference for me (and can also be one of the hardest things to maintain) is setting aside the ego. Whenever I find myself getting personally attached to the work and making it about me (which is more often than I like to admit), I try to refocus on what is best for the outcome of the project. It is important to encourage honest feedback and be open to it when it comes your way. Sometimes there will be arguments, but as long as all parties are focused on the common goal of collective, rather than personal success, they will always be constructive and enjoyable.
Most of my work these days is remote and I am often working closely with teams so online tools are a must. I use Slack and video conferencing like Hangouts to stay in touch throughout the day. Google's other collaborative tools such as Docs, Sheets, and Slides are also really handy. I recently discovered an online app called Miro which is really great for visual collaboration. I wasn't aware of Approval Studio before you reached out to me but it also looks interesting!
Mullari Svetlana — Illustrator
Mullari Svetlana's Behance 
I think that collaboration in design is very crucial as well as in plenty of other creative fields. Collaboration often helps at the stage of coming up with an idea, supports in the process, and gives feedback at the end, which helps to improve final results. 
As an illustrator, I personally don't frequently collaborate with other participants in the design process. I usually work along with an art director who sends me the layout and the brief via an email. After receiving it I start working on the illustration by myself and the art director oversees my working progress.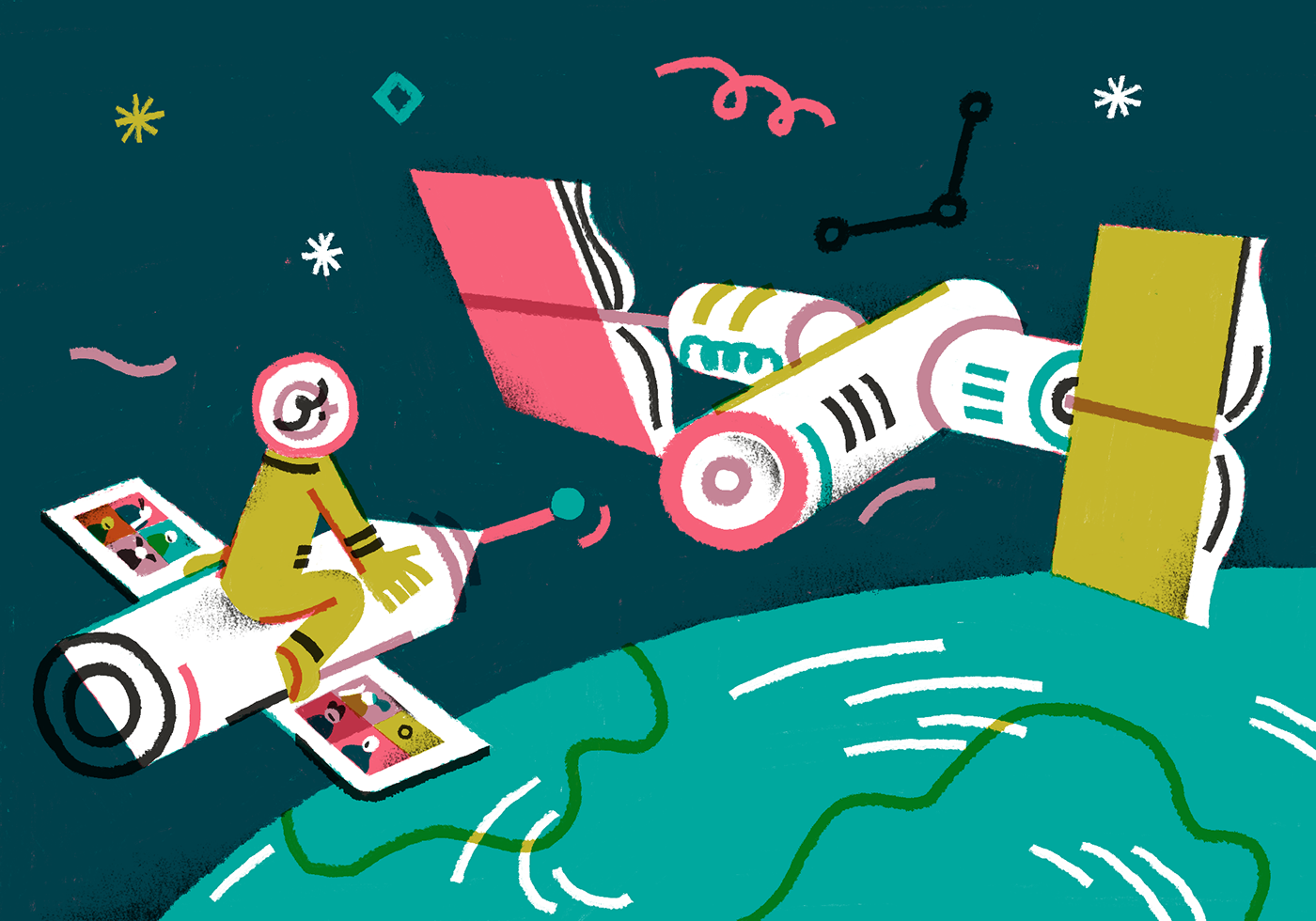 In my opinion, the best way to boost the efficiency of work in collaboration is high-quality communication between colleagues and a strong ability to listen to each other in the process. Nevertheless, when I work together with a few designers we usually use the tool called Figma. This design collaboration software allows several people to work simultaneously on the same layout.
Rocco Dipoppa — Graphic Designer, Illustrator
Rhox Studio's Behance
Collaboration is quintessential to design as well as to any other art or business initiative. Collaboration is first of all exchange, and consequently to that, growth for all the parties involved. Any creative should always thrive to create a genuine network, maybe even more if their project is a solo project.
You have two main factors you can use to establish connections: your local community, and the internet. Ideally, it would be good to find a balance between the two, as they are equally important and they often trigger each other. Working in agencies is a great way to explore the design world, so it is publishing projects in creative communities such as Behance, Dribbble, or Instagram.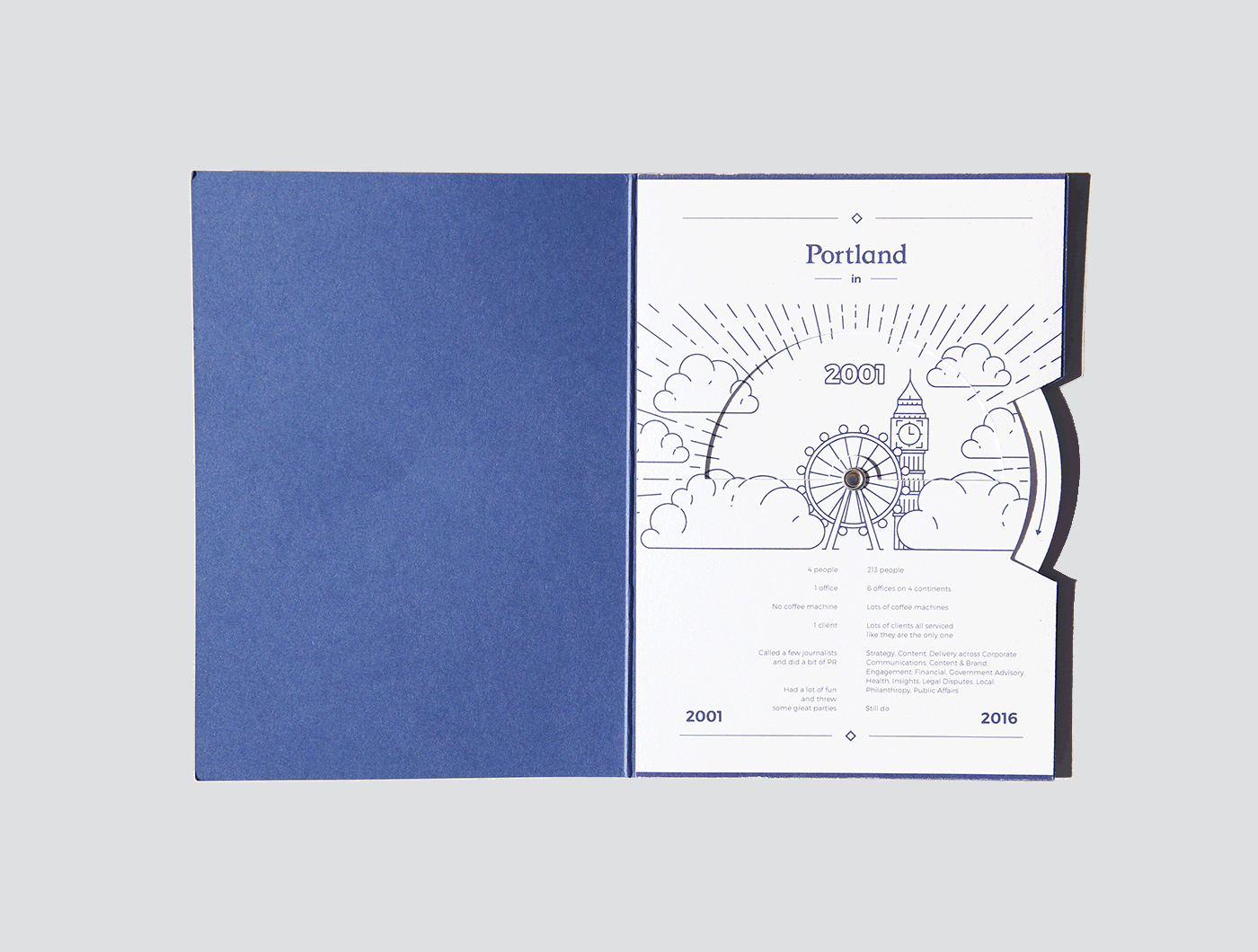 As for the tools, Adobe got a monopoly on creativity but is also providing for an excellent service that helps to improve the design world every day. Learning tools such as Illustrator and Photoshop is just the first step that could make it easier to access more software through the years. There's no right tool if not the one you're fine creating something with, though.
Final thoughts 
First of all, we would like to thank these splendid creatives who were so kind as to share their opinions regarding the topic and added so much more dimension! If you would like to add to the conversation, please leave a comment down below or contact us. We appreciate every response!
As you could see, the collaboration core seems to be the same for a lot of people and it is communication, communication, and, as you guessed it, communication. Listening to your team members, forgetting about your inner ego, and being more open-minded are very wise pieces of advice with which we totally agree. Also, more and more creatives are inclined to using proper equipment and effective collaboration tools like Zoom, Figma, and Slack. If you would like to add another tool to your arsenal, give Approval Studio a go and tell us what you think. 
Take care!