We are thrilled to announce the latest update to Approval Studio, which includes new features, optimizations, and bug fixes. This release is focused on enhancing the user experience and making Approval Studio even more powerful and flexible.
New Feature: Keep Reviewers Updated
The new "Keep Reviewers Updated" feature is now available for Lite and Pro version users. With this setting on, Approval Studio will automatically send the invitation link to review an asset when a new version is uploaded. This feature allows you to keep all stakeholders informed and up-to-date on project progress, ensuring that everyone is on the same page. To activate this new notification, go to Settings – Company Management – Review Settings and check the "Keep Reviewers Updated" checkbox.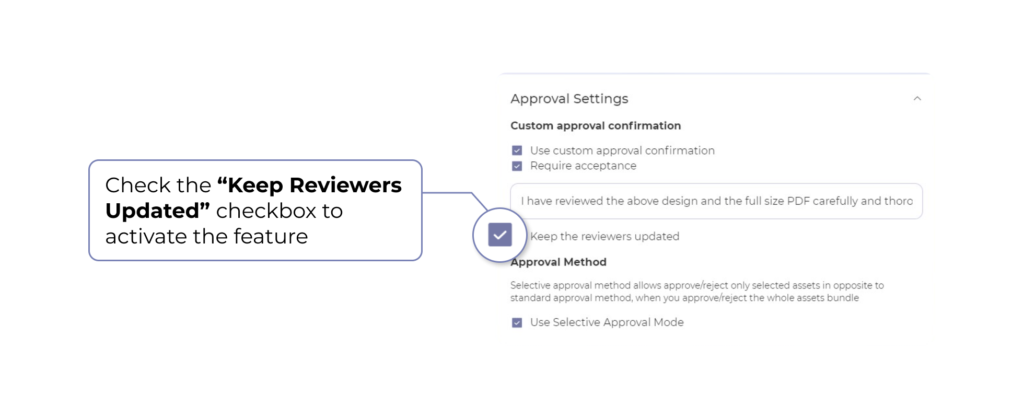 We would love to hear what you think about this functionality and what improvements you would like us to add in future releases. Your feedback is invaluable and helps us prioritize new features and updates.
Improved Zapier Integration
We heard your feedback and have updated our Zapier integration. Approval Studio now offers even easier integration with third-party tools and services through Zapier. With Zapier, you can connect Approval Studio to hundreds of other apps, such as project management tools, email marketing platforms, and more. This integration allows you to streamline your workflow and automate repetitive tasks, saving you time and effort.
To get started, simply create a Zapier account and connect Approval Studio to your favorite apps. From there, you can create custom workflows that streamline your entire creative process.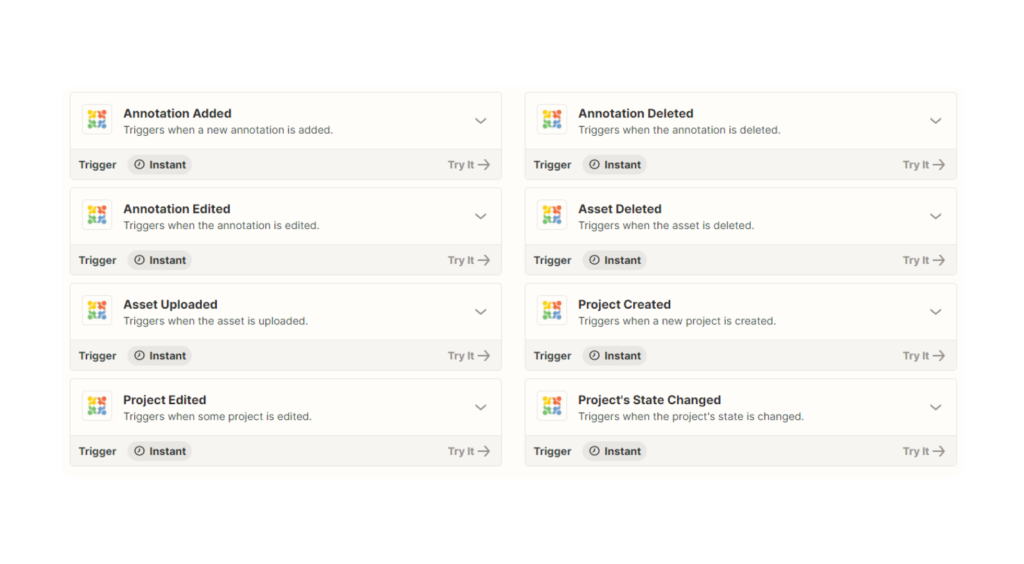 Bug Fixes and Optimizations
In addition to the new features and updates, we have made some bug fixes and optimizations to improve the overall performance and stability of Approval Studio. These include:
Resolving an issue that caused delays when loading large files
Fixing a bug that prevented certain file types from being uploaded
Improving the user interface for easier navigation and use
We would like to take a moment to thank our users who reported bugs and suggested new features. Your feedback is essential in helping us improve Approval Studio and create a better user experience for everyone. We appreciate your contributions and are committed to making Approval Studio the best it can be.
If you have any feedback, questions, or feature requests, please don't hesitate to contact our support team. We are always happy to hear from you and are committed to providing the best possible service to our users. Thank you for using Approval Studio, and we hope you enjoy the new features and improvements.