Finally, the newest version of Approval Studio is here! Welcome to the long-awaited August update.
We understand you might not have anticipated significant changes after the recent introduction of the new Review Tool. Did you know that it marked the THIRD version of the review tool since 2017? Well, now you do! Have you given the new review tool a try? Have you shared your thoughts about it with us? If not, we encourage you to reach out to our support team. Your input is invaluable in shaping the Review Tool 3.0 and driving future improvements.
But let's shift our focus from the past to the present and fresh updates. The first one is regarding the format — from now on, you can also get a video tour of all the updates on our YouTube channel! Now, to all things about the app.
This August, we're thrilled to fulfill a frequent request from you – the introduction of the custom Kanban mode, available exclusively in the PRO version. You now have the power to define personalized stages for your projects, moving them manually or via API integration. This enhancement grants you greater control over your business flow, providing real-time insights into your project's status. To set up your custom Kanban view, navigate to Settings > Company Management > Branding > Kanban Settings. You can tailor it to your preference effortlessly.
We know many of you are juggling numerous projects on your dashboard, and we've got your back presenting the new list view. Visualize all your projects in a neat, simple grid, providing a comprehensive overview at a glance.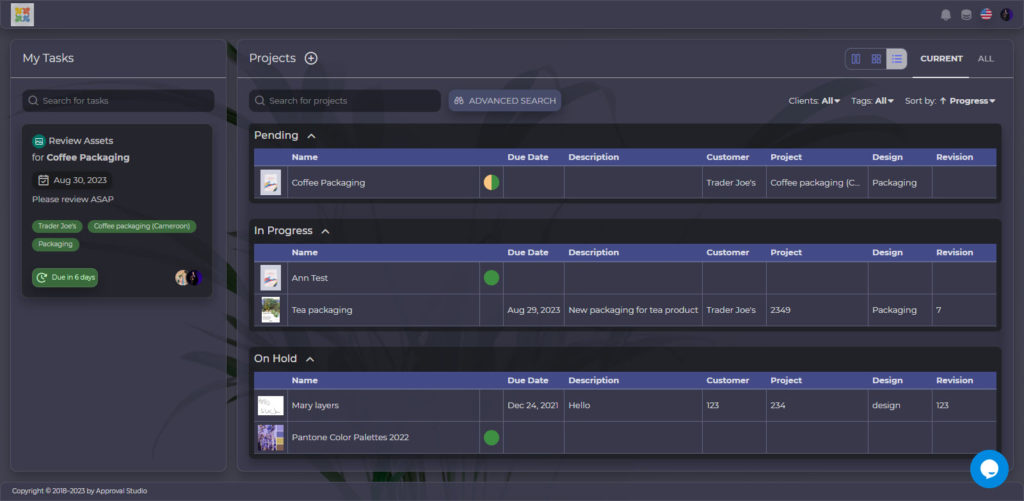 But wait, there's more to the story!
A very important update awaits our PRO version users – the ability to request assets or reference documents from external users. Are you collaborating with a third-party design team? Request them to upload mockups directly into Approval Studio without them registering an account. Working with clients? Easily get files directly from them. To get into the details or set up an online training session, reach out to our support team.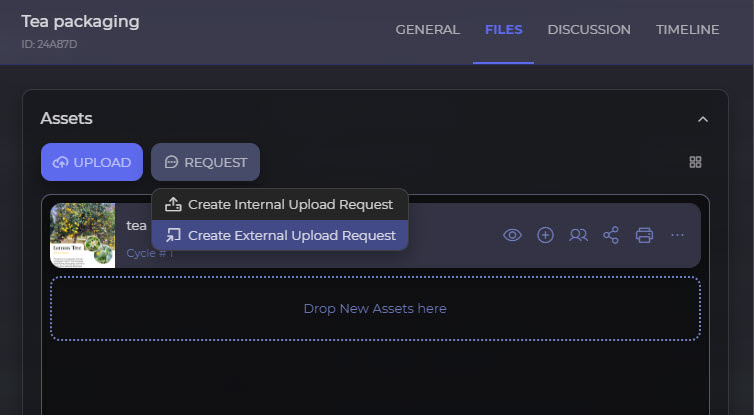 As you can see, this month we've introduced a host of remarkable features, each of which was inspired by requests of our users. Our gratitude goes out to those who continually share their ideas for system enhancements and new usage scenarios. Your feedback helps us move forward!
Behind the scenes, our development team is tirelessly crafting new features, including the highly anticipated Shopify plugin. Keep an eye out for these exciting additions in the upcoming releases, and don't hesitate to share your ideas on how to improve Approval Studio.
Here's to the future of design collaboration!