I think you agree that it is complicated for a designer to keep everything in order. Moreover, the productivity level straightforwardly depends on it.
We, as a team that has a tight connection with the creative sphere, have tried tons of online productivity software. Some of them helped us to build a personal business strategy that works for us now. In this article, we will tell you about the 15 best productivity tools for designers including the pros and cons of every tool.
What Is Productivity Software?
Productivity software is application software used for producing information (ref. Wikipedia).
In other words, these are the tools that produce something for further purposes. The name of the software received is due to the ability to increase productivity. 62% – this is how Approval Studio teams speeded up their workflow using productivity tools.
How to Pick the Best Productivity Software?
Having analyzed our state a year ago, we came to the conclusion that our company needs time-tracking, collaboration, and proofing tools. So, how to pick the best productivity software? Think in the way of Problem → Solution. Let's see:
Time issues → time-tracking program – analyzing time spent – implementing changes – solving the situation
Consequently, the list of the best productivity tools depends on your needs, and if for you as a designer, such software in 2023 should stick to the following requirements:
Management function

Reasonable price

User-friendly interface

Be the answer to your question
Now we are close to the main topic that gathered all of us here. Are you ready to increase productivity with a smart choice of tools? Then, let's just jump into it!
Best productivity tools for 2023
Approval Studio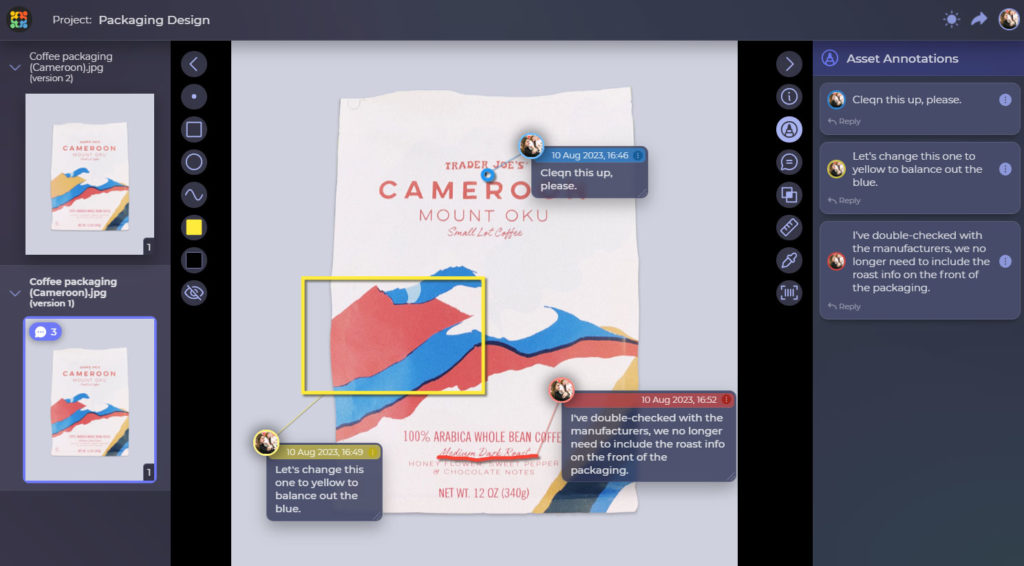 Price: Lite: $45/mo, Pro XL: $255/mo
One of the best productivity software is Approval Studio. The software solves the problem of long-lasting asset proofing and increases productivity. How?
Having a review tool and versioning, the program becomes an inevitable component of a designer's routine. Look, email proofing is inconvenient and takes a lot of time, which is valuable in 2023. This tool helps to go through the proofing process in minutes.
If you still hesitating about whether online proofing is better than emails, we recommend you read this article.
The online collaboration will help to receive instant replies and updates on the project. Also, you may generate reports if your client needs them. Do you not think this will increase your productivity level and save valuable time?
Top features:
Four

unique compare modes in the review tool
Clients do not need to register

Proof Reports

& Timeline

Friendly interface

in 7 languages

Live chats

& online review sessions
Zapier and Adobe Integrations
Disadvantages:
Requires some training process to get into
Slack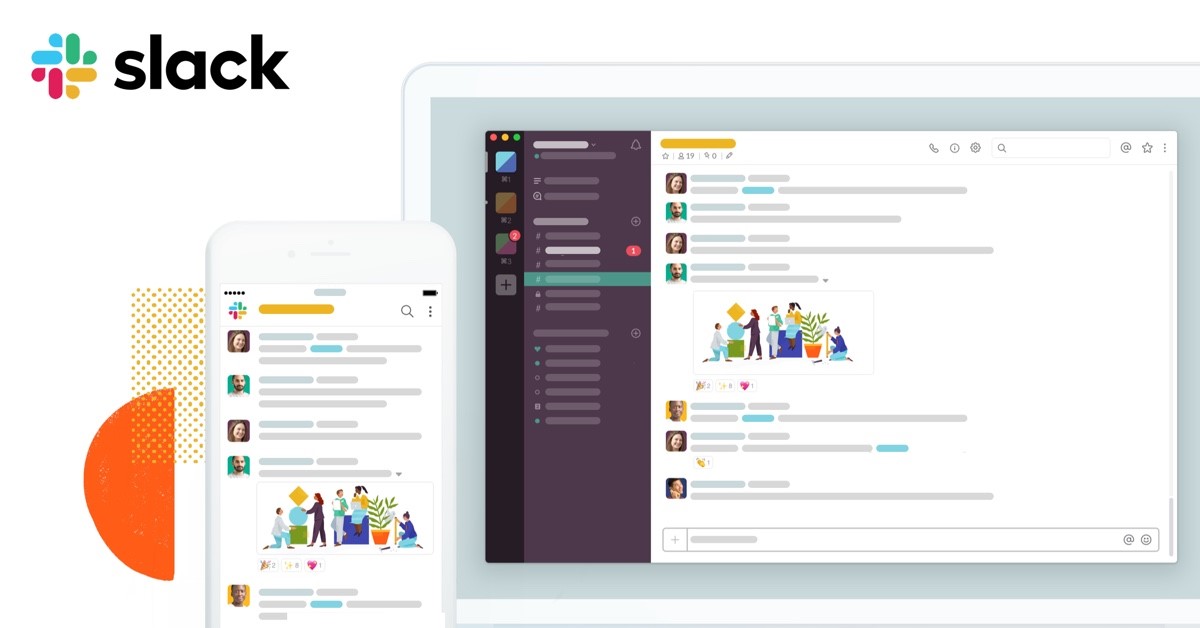 Price: Free option, Pro: $7.25/user/mo, Business: $12.50/user/mo, Enterprise: custom pricing
Need to improve the communication process within the company? Do not have one and comfortable communication platform? Slack is a software that will help you and members of your team to always find the right person.
You may have different chats for different needs: for shifts (in&out), for updates, for general communication, etc.
What is more, Slack has audio and video calls. This really saves time when you need to immediately solve the problem.
Moreover, it is available on the web, and every platform and optimization is on top.
Top features:
Searchable archives with chats

Tons of applications that have Slack integration

Audio and video calls plus screen sharing

Threads within conversations

Spotify/YouTube embeds

,

GIFs, emojis, emoticons, etc.
Disadvantages:
Free communication leads to tons of messages

Many notifications
Trello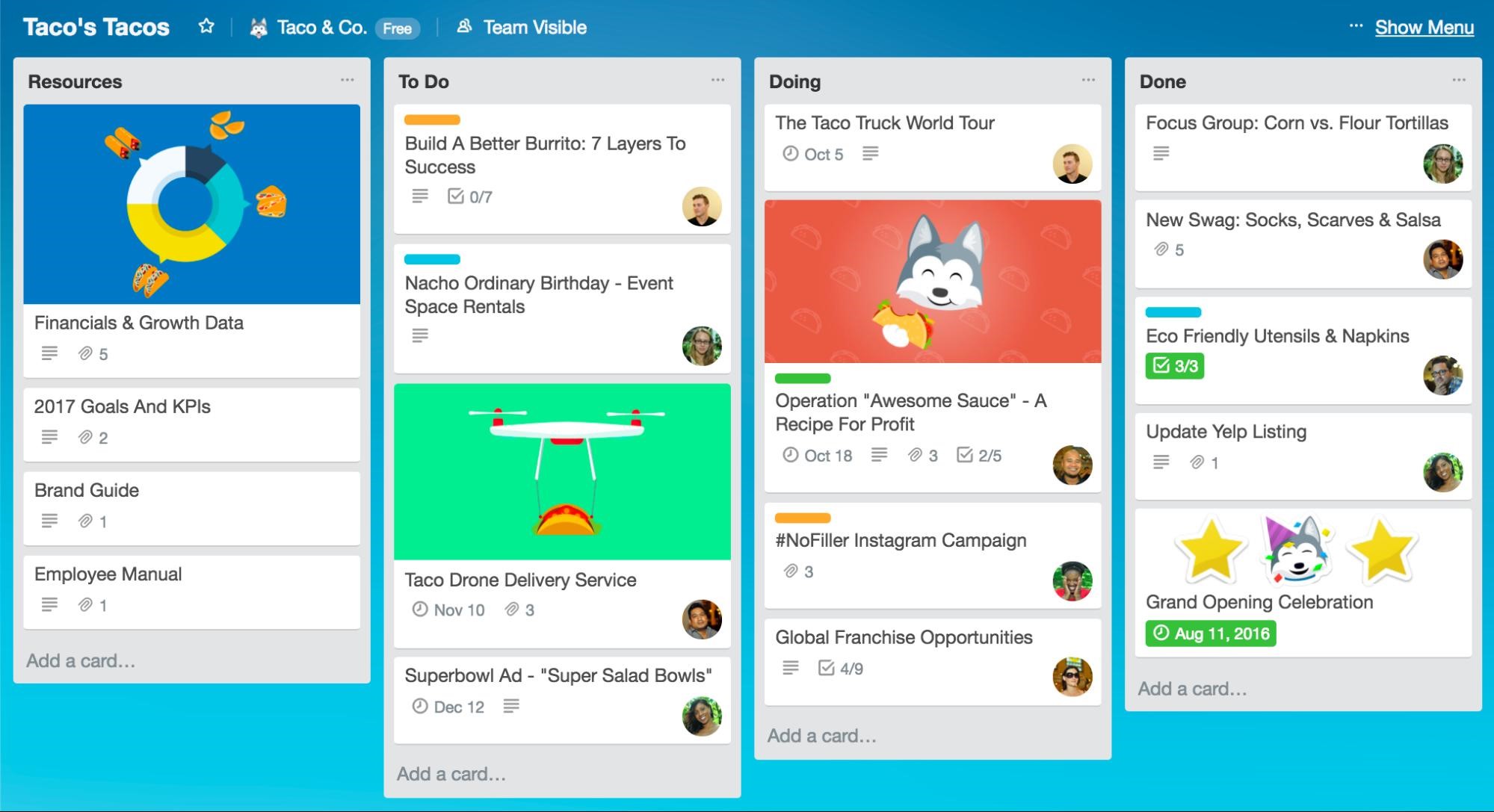 Price: Free, Premium: $12.50/user/mo, Enterprise: $17.50/user/mo
Let's now talk about what can help to speed up the project management process and make it more productive. Trello is one of the best productivity management tools for designers because it allows to easily organize the working process.
It has a dashboard with cards that is simple and customizable. Visualizing project goals is important for members and Trello gives it. Fun stickers are included. You can always use it with other tools, like Approval Studio, for example adding a new
If you are a Standard plan user, you may even upload files that are up to 250 MB. Consequently, being a designer, you may store artwork straight in the cards and download them at any time.
Top features:
Extremely friendly interface

The whole field for customization and experiments

File sharing

Kanban system

Instant notifications
Disadvantages:
Storage limits

Hard to handle big projects
ProofHub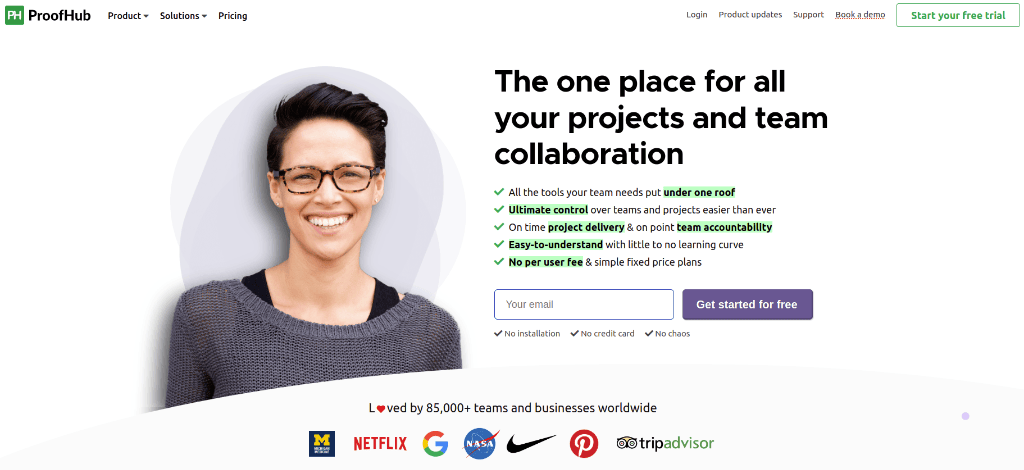 Price: Essential 45/50$ per month; Ultimate 89/99$ per month.
ProofHub is an all-in-one project management and collaboration software that brings together everything a team needs to stay in ultimate control of their tasks, project, clients, and communication. It simplifies the way teams manage their everyday tasks, whether they are working remotely or under the same roof.
Basically, ProofHub lets you manage everything in one place with the variety of features available at your service. I would say this is one of the great options for designers who are struggling with organizing their projects and sticking to deadlines.
Top features:
Several project management views (table, boards, gantt, and calendar)
Buil-in communication options (chats and discussions)
Workload & Resource reports
Mobile Apps for IOS and Android
Disadvantages:
Limited projects number (Essential plan only)
Limited

storage (15GB & 100GB)
Evernote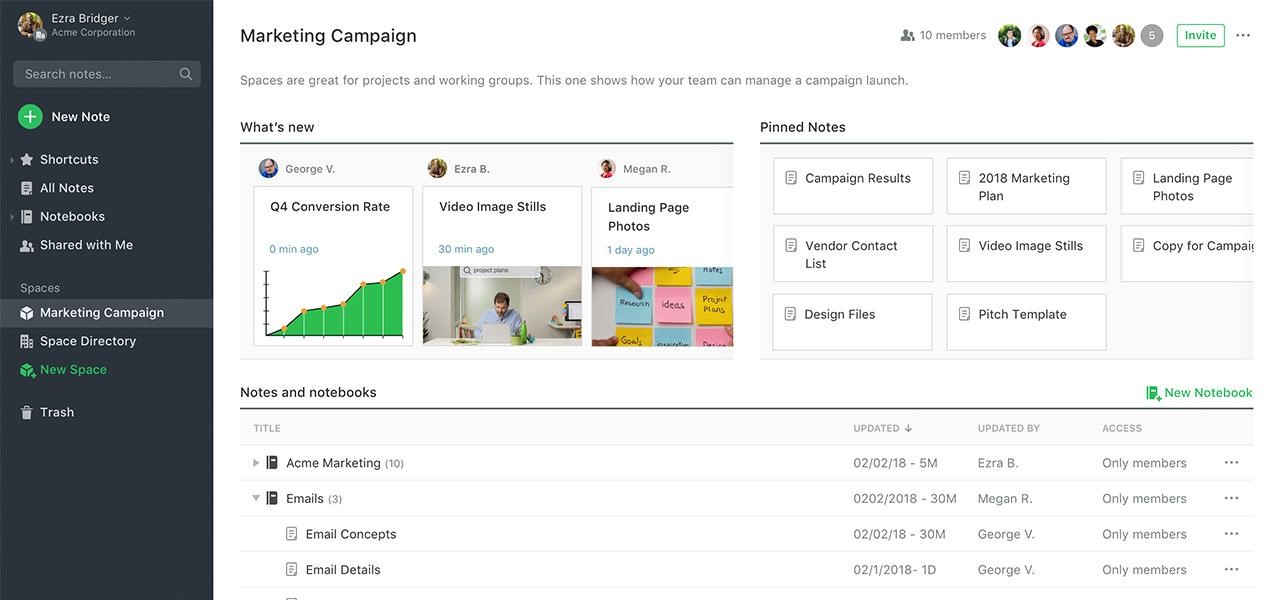 Price: Basic: Free, Personal: $7.99/mo, Professional: $14.99/user/year
You are planning to do some management staff and not to forget? Or some great ideas of how to impress the world in 2023 came to your mind? That is why the next on our list of online productivity tools is Evernote. This tool will help you to remember and just keep all the ideas organized in one place.
You can upload any files you want and add them to collections. All the information is fully accessible on all of the devices you own. So, it is comfortable to take notes when going somewhere and not having a laptop nearby.
Also, a browser plugin is available.
Top features:
Sync

Powerful Search

Browser plugin

Huge storage provided
Disadvantages:
Paid plans are pretty pricey

May be some issues when sharing info with those who do not have Evernote
Toggl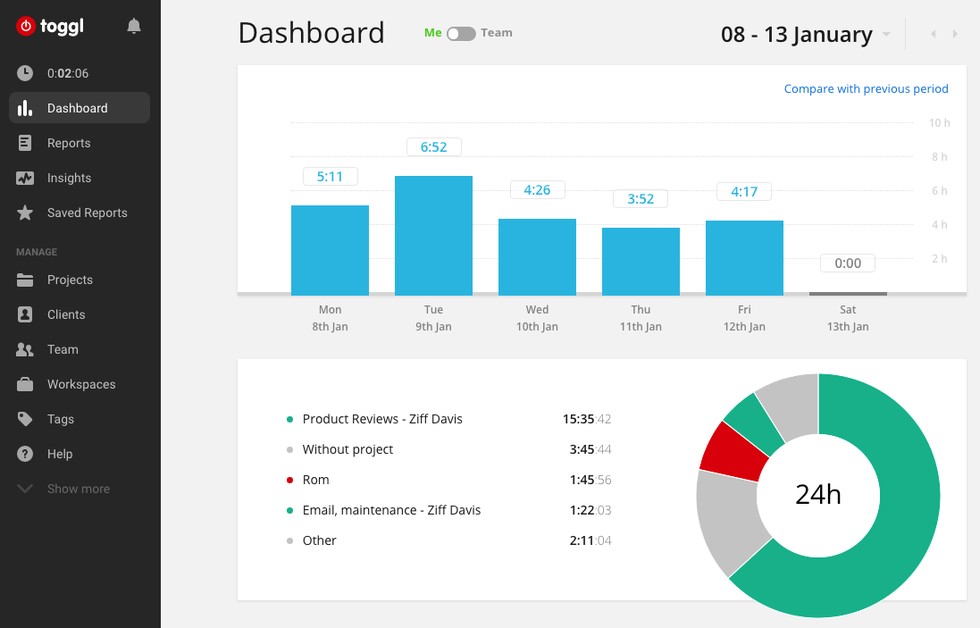 Price: Free, Starter: $10/user/mo, Premium: $20/user/mo, Enterprise: custom pricing
I think you will agree that if you do not know how much time you spend on tasks, it is complicated to optimize the overall process. What solution do we suggest? You may use Toggl tracker to deal with time management.
This software will be your friend if you need to find out who is the most time-consuming client or just how much time you spend on particular tasks. Monitoring the process, Your PMs will be astonished by how it may simplify their routine.
Set estimates or time blocks, integrate with other tools, and just start with one click.
Top features:
Friendly UI

Integration with other programs

Extensions

Great support
Disadvantages:
Pricey

Permanent Internet connection needed
Momentum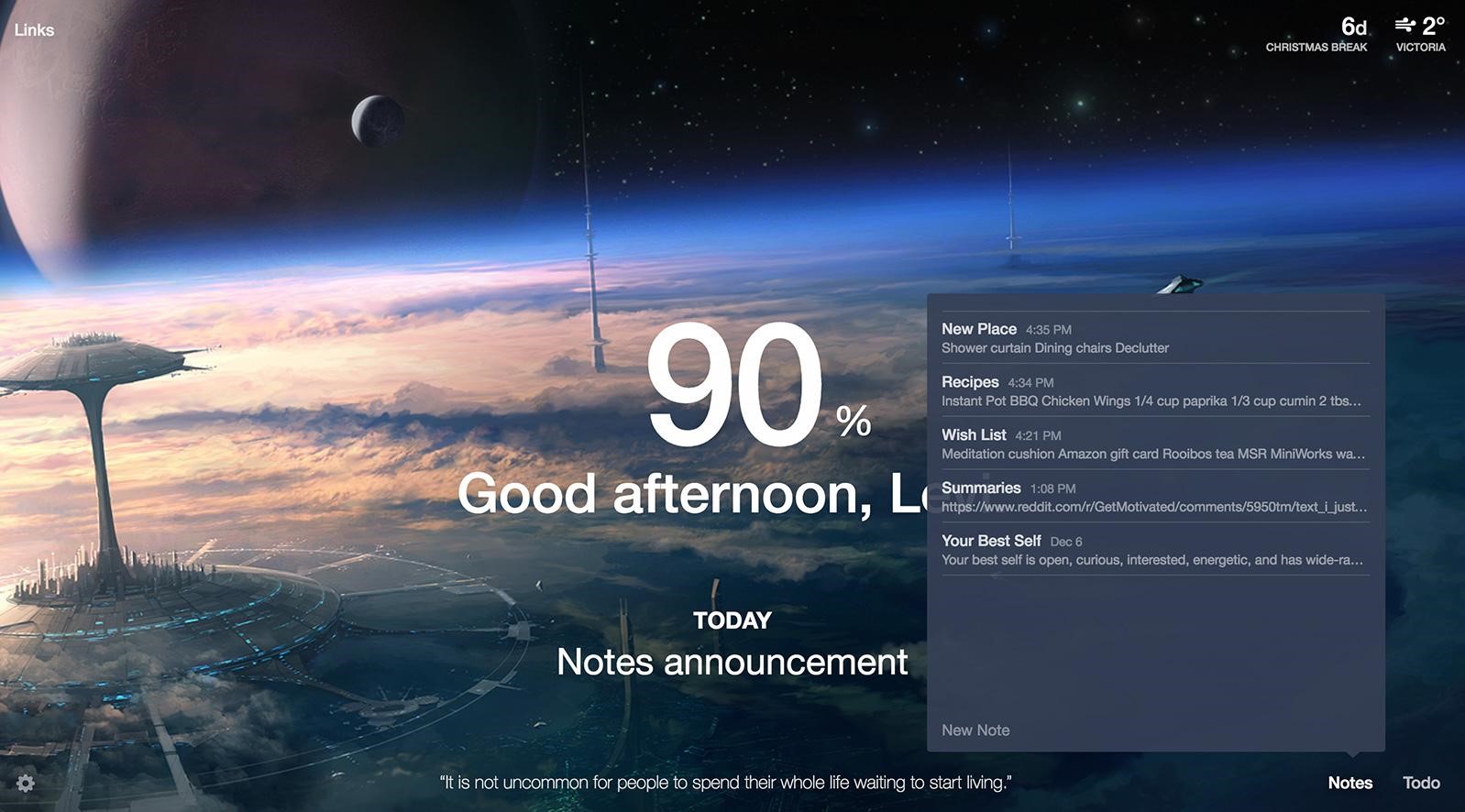 Price: Monthly: $5, Yearly: $3.33
All we know how complicated sometimes to stay focused on the task at the end of the day. Suddenly, you find yourself browsing news feed even if there is nothing peculiar. Which products can help to control the situation?
Momentum – the next participant in the best productivity programs list. Sometimes it becomes really complicated to stay focused on the task at the end of the day. This tool is a panacea from distractions and blocks that may prevent you from doing your job.
The workflow is focused on bad habits – you set actions that you need to avoid and the program motivates you. Momentum appears everywhere with reminders about your goals. This really helps to not to get distracted.
Top features:
Helps to concentrate

Inspiring messages

Customizable

Free

Picturesque images
Disadvantages:
Background cannot be changed manually
Monday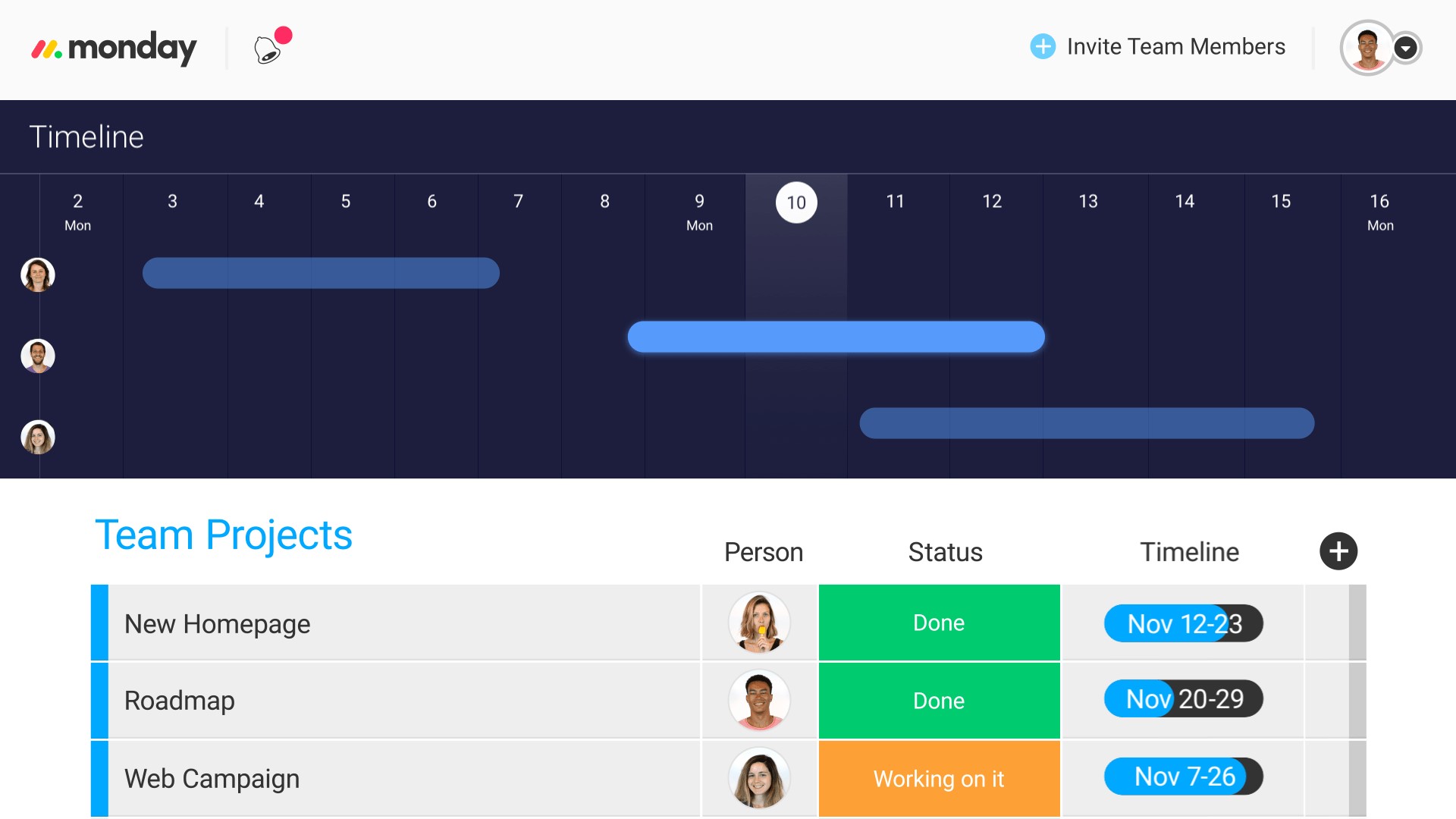 Price: Free option, Basic: $27/mo, Standart: $33/mo, Pro: $54/mo, Enterprise: custom pricing
Do you remember we were talking about project management problems? This is also a tool that helps to speed up productivity but for more complicated tasks and projects. If you need to handle a big team – Monday is your tool of choice.
This is another team management software that is simple but not simplistic. Friendly UI makes it popular all around the world, and the year 2023 is not an exception. Set preferences, and priorities, assign tasks, and enter all the data for team members.
This is a centralized management tool that will be easily accessible to every worker. If you use it wisely, macentralizednday.com will help you to reach a new productivity level.
Top features:
Price & Quality balance

Friendly UI

Calendar

Permanent updates
Disadvantages:
Pricey for individuals

Sometimes you may spend too much time organizing the workflow
Unsplash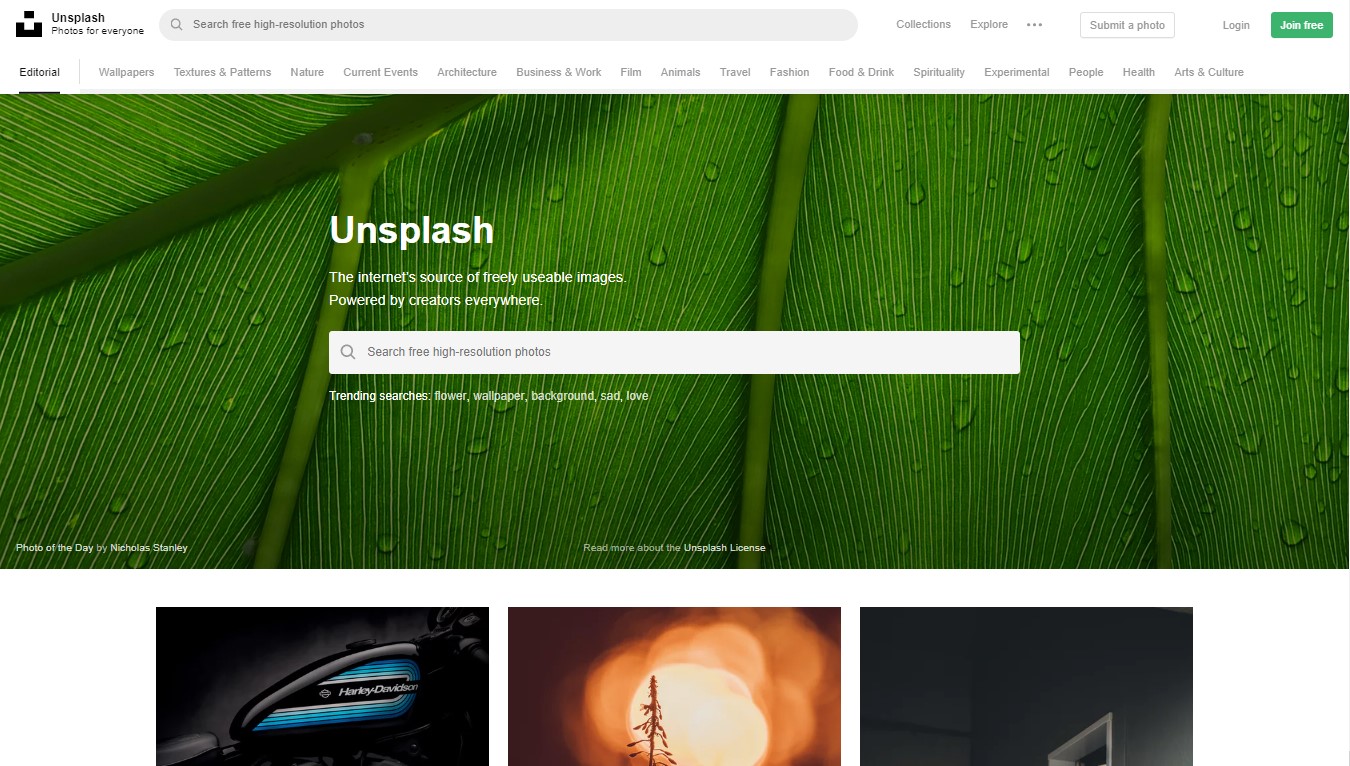 Price: Free + Optional plan of 72$ yearly
You may notice yourself in a situation when you need to update your blog but there is no time for drawing or designing pictures.
Unsplash comes in handy in such moments. This is a service that hosts tons of photos of a high quality that you may use. All images are free, and you will not violate any rules. Unsplash is your bro when you have no time.
Top features:
Free service

High-quality photos

Easy navigation

Tons of images
Disadvantages:
Lacks some specific keywords

Very rarely keyword does not suit the image
Mockplus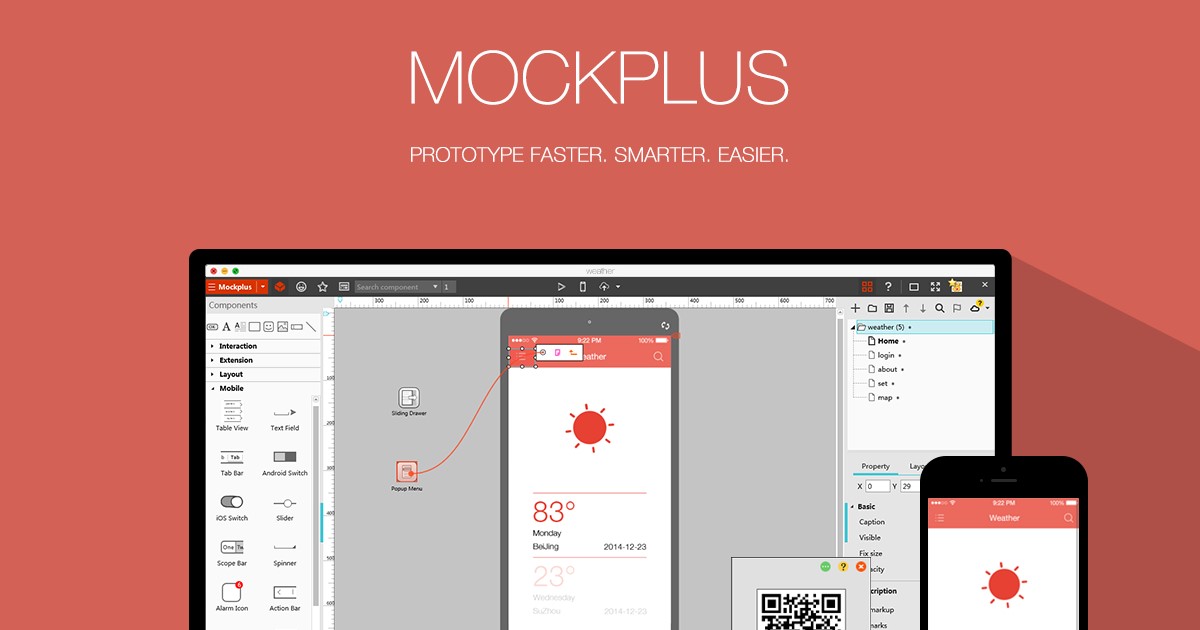 Price: Free, Untimate: $12.95/monthly, Enterprise: Custom
What to do if you need to quickly create a draft prototype? You may use some prototyping software and not do it by hand.
That is why the next program in our list of top productivity tools in 2023 is Mockplus. The software, with more than 3200 icons and 200 components, helps to design faster.
It is easy to use, and the user interface is as friendly as possible.
Top features:
Tons of mockups and components

Intuitive interface

Drag&Drop function

Cloud save

Storyboards
Disadvantages:
Pricey

At first glance may be overwhelming
Asana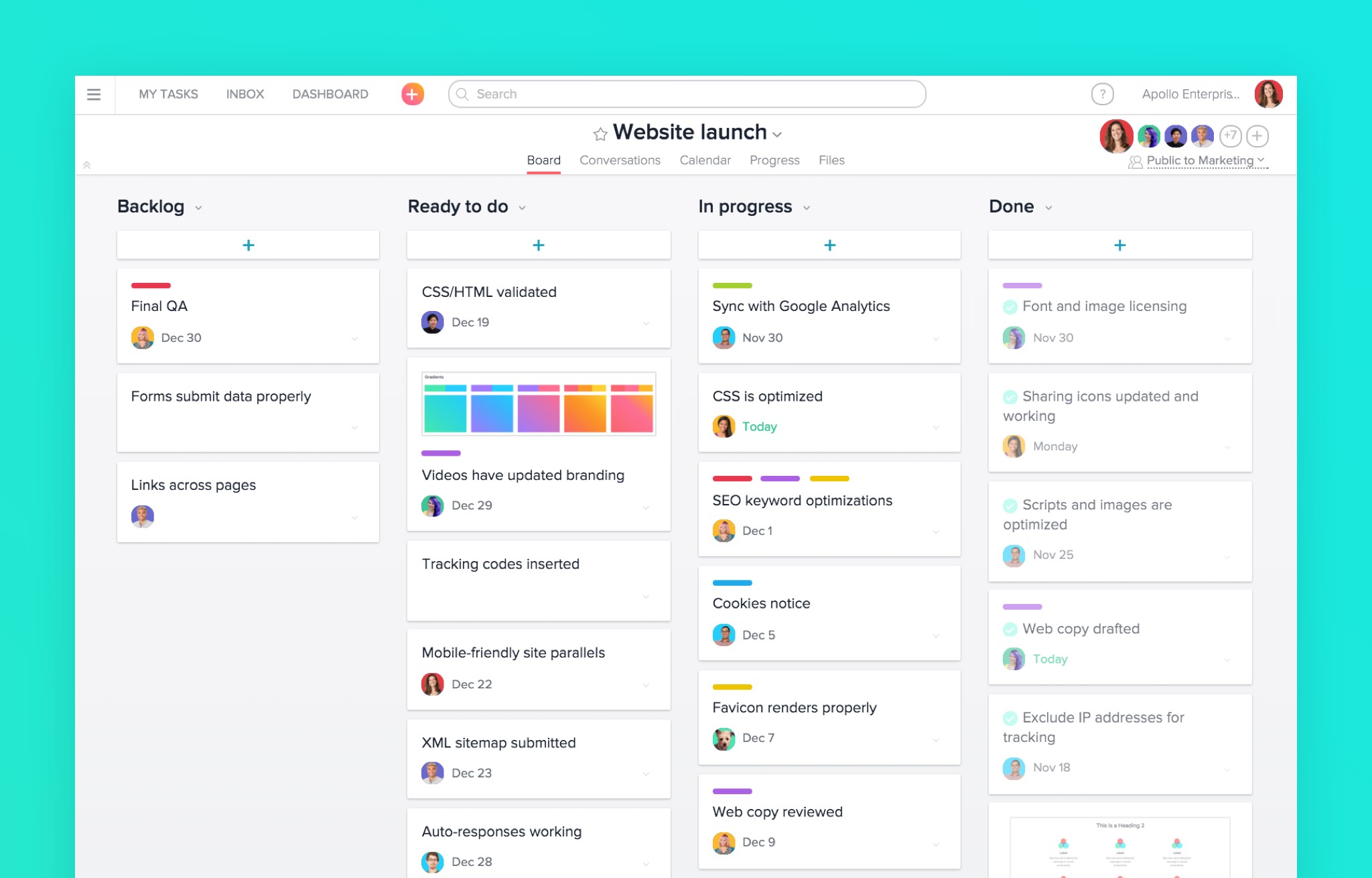 Price: Basic: free, Premium: $9.49/mo, Business: $20.99/mo, Enterprise: custom pricing
Again, we are solving project management issues. What if you need something with a big name and stable quality that will help to handle both small and big projects? Let's use Asana.
This is a project management tool that may be called a veteran. Asana has been successfully functioning since 2008. A collaboration tool that will help to organize your working process and make it smoother and smarter.
Friendly UI helps all team members, united under one environment, use it with pleasure. This makes the tool prove the niche of productivity software. Asana optimizes workflow and saves time for your company.
Top features:
Free plan

Tons of integrations

Gannt charts

Many features

Customizable
Disadvantages:
Complexity of projects

Limiting tasks

No time-tracking
Podio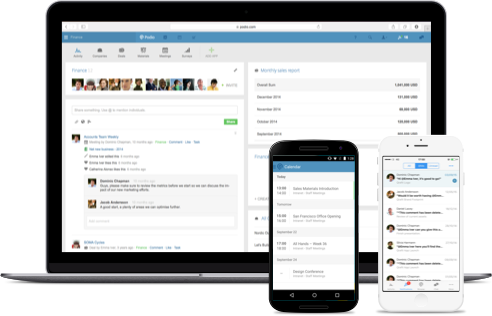 Price: Free, Plus: $14/user/mo, Premium: $24/user/mo
Let's imagine the situation when you need to manage the team anytime and no matter where. You should find software that provides a powerful mobile app. Let's take a look at the following program.
Podio is also one of the best productivity tools but has something special. Its developers made comfortable and easy-to-use mobile apps. This is a good advantage nowadays since people want to have the ability to work everywhere. Podio will help you with that.
Unlike Asana, you may assign a task to multiple users from which you will benefit when working with a big team. Also, a standard set of features for management programs is available.
If you are working with other software, Podio will help you since they have many integrations. Thus, Podio becomes a good tool to increase the productivity of any company.
Top features:
Mobile apps

Communication tools

Reporting and calculation features
Disadvantages:
No time tracking

May appear complicated for the first time
Ryver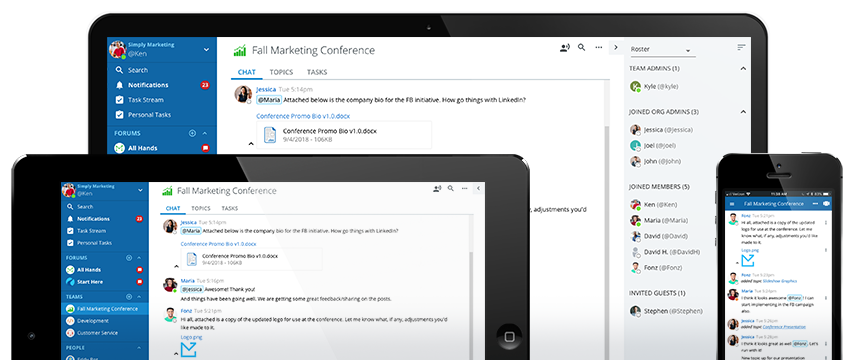 Price: Starter: $69/mo, Standard: $129/mo, Enterprise: Custom
Some companies try to find complex tools to not pay more and increase productivity by having one software for multiple needs. How to find a solution to this?
Ryver is a combination of two tools we mentioned before – Slack and Trello. This is a communication and task management software that allows you to gather all people in one place. What is peculiar, you can create as many teams as you want.
A big plus of this program is its chats. You can set certain people who can see what you are saying if you need only them to check. Furthermore, Ryver has a company feed and it looks similar to Facebook.
Top features:
Price

Customizable chats

Tasks management

Calls
Disadvantages:
Messy chats (basically, this is an issue for all such types of software)

Connection issues sometimes appear
Lucidchart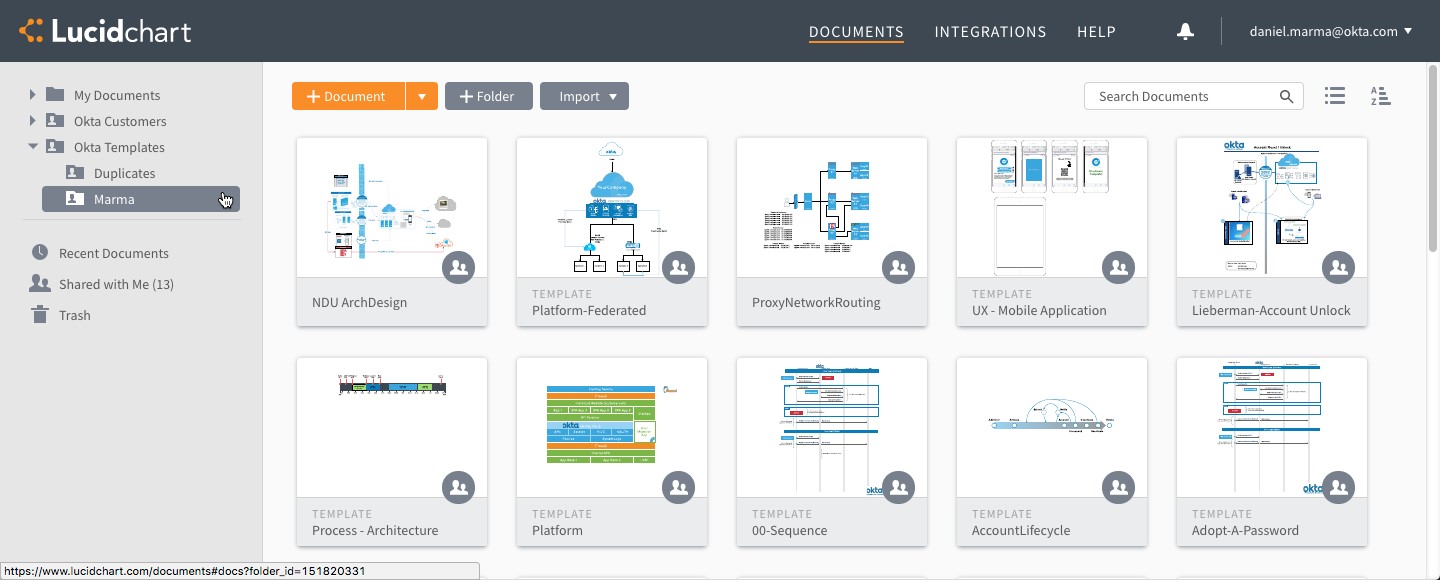 Price: Personal: Free; Individual: $8/mo; Team: $9/user/mo; Enterprise: custom pricing
Visualization of the workflow helps to better understand set goals. It fastens perception and, thus, productivity. What software can help in such a situation?
This tool is Lucidchart which is the last program in our list of best productivity tools in 2023. It is not a full management tool, but it is extremely useful and saves time immensely. The software helps to visualize the project and its tasks via diagramming.
They have project templates and drag-and-drop building schemes. Your team members will thank you for the tool and their saved time.
Top features:
Easy of use

Many components and tools for creating charts

Price

User and company managing functions
Disadvantages:
Not enough free space for documents in the Free plan

The first time the user logs in, the site is slightly slow
FlexClip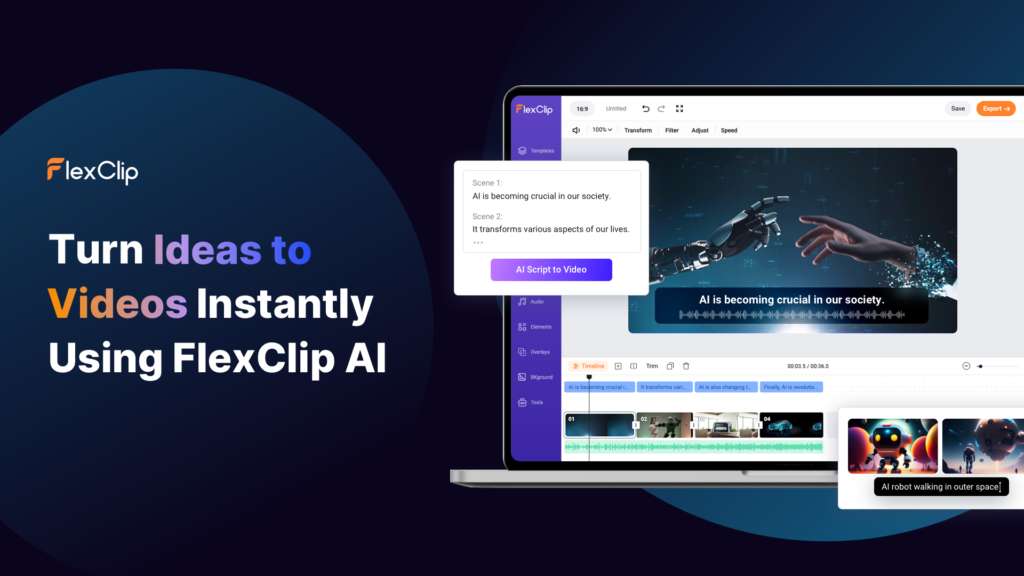 Price: Free, Plus: $9.9/mo
If you are a video content creator in your team, then you will be in great need of an efficient and easy-to-use ai video editor, FlexClip will greatly help your video creation with AI technology.
FlexClip is an online video editor that is easy to use to create social media videos, promotional videos for your company or website, or youtube videos for your company's official account. All these jobs can be done easily with the help of AI features.
Top features:
AI video-making platform
Intuitive interface
Drag&Drop function
5000+ ready video templates
Cloud-based
Disadvantages:
Needs stable network
Can't access from Phone
Conclusion
Let's sum up our thoughts. Time flies extremely fast nowadays, and every designer or design company should have a productivity level on top. Thus, productivity programs come in handy for optimizing the working process.
We have mentioned 10 different tools which we consider the best ones. They cover different parts of the working process of a company or individual. Using one of those will help to raise your productivity.
Also, we would like to recommend you Approval Studio services. Why should you try it? Online collaboration is what really fastens your working process. Our review tool allows us to forget about missed revisions among tons of emails – the client is here right now, making annotations.
This will save you time and effort for more tasks and more money. Isn't it a productivity increase?