The COVID-19 pandemic doesn't seem to go away anytime soon, and many of us might have to stick to "work from home" mode for a while. However, we are now experienced in online collaboration with our teammates and clients. Every company has tried tons of online software to keep their employees tuned to continue the efficient working process.
Designers and design companies are not an exception. They use not only communication and project management software but also proofing tools. As you know, such tools help to streamline the artwork approval workflow. Thus, we decided to make a newly updated list of proofing software to see how the market has changed in the last couple of years.
Why? We believe that only those tools survived that have a real value for the users. Lockdowns and quarantines were a perfect trial for artwork approval software. So, let's meet the list of the best proofing tools according to the two biggest software review sources. A small disclaimer: we decided not to have places or anything, just the list so that you could see what you like more on your own. Surely, our list will include some information about the tools based on Capterra and G2 reviews.
Approval Studio is a relatively new yet solid player in the proofing software market. The tool's rating on Capterra and G2 can prove this. The users rate the tool by 4.9/5 and 5/5, respectively.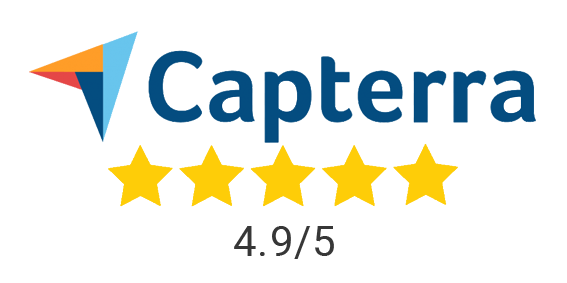 Since the first launch, the central idea of Approval Studio was to work with clients directly. Such collaboration aims to create a product that will cover the needs of any creative self and improve the tool together. The expected result is to provide the creative market with a proofing tool convenient for everyone since it is built on real use cases.
And we at Approval Studio believe that we are really close to this goal because there are tons of new features coming every month: starting from cosmetic aspects to things suggested by the users. To see whether such an approach pays off, you can check out reviews on the review services above or give our tool a try on your own!
Ease of use
Approval Studio has probably the most user-friendly interface out of all. This helps to reduce the integration process to around 30 minutes. The review tool itself is not overwhelmed with a heavy interface with tons of unclear options that might make a new user confused. That is especially beneficial for the clients who meet the proofing software once in a blue moon. For them, it is clear what to do and where to click, which is also a great advantage for companies who often work with different clients.
Simplicity and ease of use refer not only to the interface but also to the overall workflow and app's integration into the existing processes. One of the reviews on Capterra says, "After we started using it, our design department workflow became more optimized and simple. Reporting helped us to keep track of changes, which is really crucial when communicating remotely with the client."
Main Advantages
API
Four compare modes
Different annotation shapes
Online-based
Efficient and detailed reports
Project management system
Flexible notification system
Seven interface languages
Slack and Adobe products integration
Customization of any texts sent to user/client
Disadvantages
Video review is in the beta stage
More integrations would be beneficial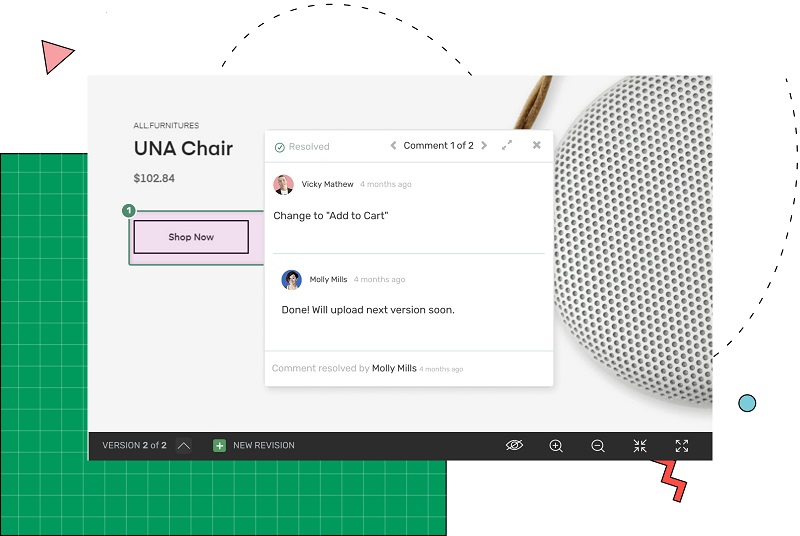 GoVisually is one of the biggest contenders on the proofing tool market. They have a good portfolio, and most user reviews are good. Talking about G2 and Capterra, GoVisually has 4.4 on each. Not the highest rating on the list but still a very impressive result!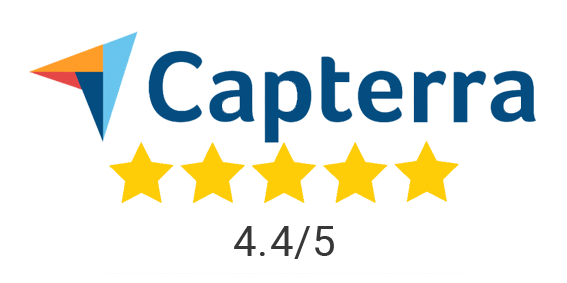 From the very beginning, the main goal of GoVisually was close to what Approval Studio pursued. However, the approaches are different. GoVisually aims to create software that would be useful for everyone by covering everything from task management to artwork review, which means a wider scope of work.
On one hand, that would be the solution to consider for those looking for "everything in one" pack. Keep in mind that richer functionality naturally requires higher prices on subscriptions. On the other hand, that would be the problem for those who do not want to change their workflow that much.
All in all, that is a great proofing software that is worth your time and attention!
Ease of Use
In terms of user experience, GoVisually is good. We'd give it a higher assessment from our own point of view, but some of the reviews on G2 and Capterra cannot allow us to say it is perfect. Several users claimed that the dashboard might be heavy, and it would be great to make it less stuffed. For example, "I'd like to have a cleaner board so we could use GV as an inspiration."
However, users find it convenient to work with the proofing tool itself, and we did not find anything negative about that. The interface is user-friendly and understandable. GoVisually is one of the most beautiful proofing tools on the market in terms of design, that's for sure.
Main Advantages
Video Review
Efficient reporting
Integrations with Zappier, Slack, and many other tools
Task management
Easy Sign-up
Friendly UX/UI
Customer support is great
Disadvantages
No email customization
No side-by-side comparison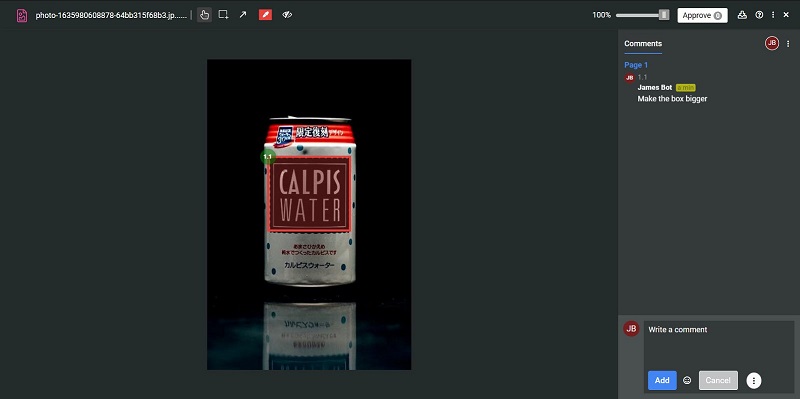 One more big contender on the market of proofing tools is ProofHub. Their rating is 4.4 both on Capterra and G2 Crowd. However, I would say that it is a stronger project management tool with a good bonus feature – proofing tool. ProofHub has powerful functionality that will streamline your project management process.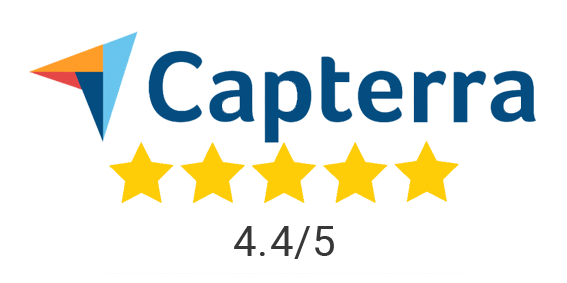 If you are looking for a tool that combines most of the software you need in your working process into one solution, then ProofHub is your choice. We can see that the site tells us the same — there is a long thread of great features, but not all of them are connected to proofing.
Note that if you are looking exactly for a powerful proofing tool, then you should consider other options. However, give it a try and decide whether to agree with our words or not.
Ease of Use
Based on user reviews on G2 and Capterra, ProofHub is a great tool, but you might have some difficulties "enrolling." Since there is a lot of functionality, you may feel overwhelmed as "non-technical users experience a learning curve." However, once you get used to it, there will not be any problems.
Even though ProofHub becomes a convenient and easy-to-use platform after you get some knowledge of the system, there may be lags and system slowness sometimes. Again, there is a big set of functionalities that is the reason for performance issues.
Main Advantages
Project templates, gantt charts, and namy other PM features
An incredible diversity of functionalities
Slack and Zappier integration
User Roles
Gantt charts
Reporting
Calendar
Disadvantages
Complicated to set notification preferences
Performance issues
It might be challenging to get used to the system at first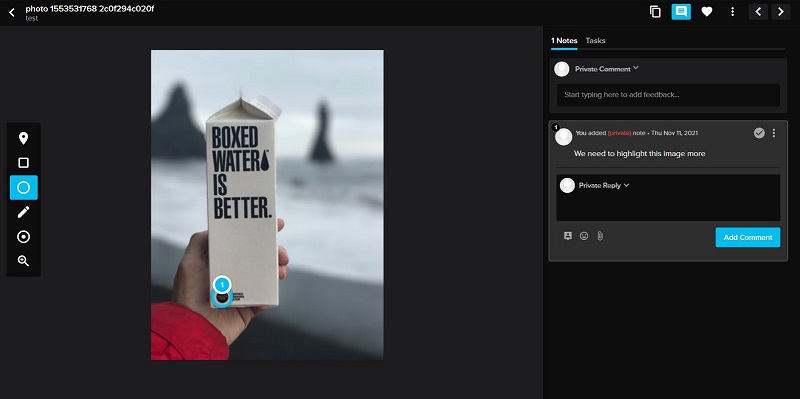 CageApp is a modest yet strong contender on the proofing software market. What does it mean? They do not have many reviews on G2 and Capterra, but they are well-known representatives with a solid client list. Cageapp has 3.5 on G2 Crowd and 4.7 on Capterra.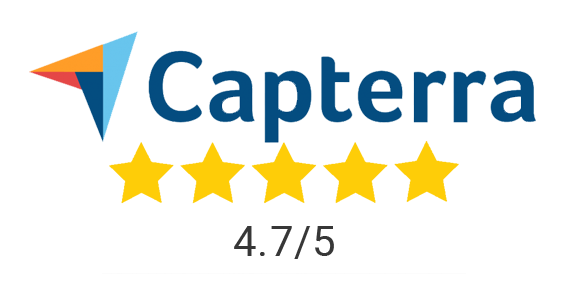 This tool is not present on the review services as much as other contenders. This helps to find the clients who take the process of choosing the proofing tool thoughtfully and "know what they want." As we have mentioned, they have big names on their client list, which is amazing.
Ease of Use
CageApp is a good-looking proofing tool that has a friendly user interface. There are no difficulties in starting out. The recent check of the tool showed that they are moving towards user-friendliness even more – less confusing interface elements and minimalistic styles.
We discovered from the reviews on G2 and Capterra that some individuals think there is not enough customization in privacy settings when you need some unusual requests. If that is crucial for your company, you might dislike this aspect. Also, if you have some specific flows, you should discuss with the CageApp representatives if they can help you. Again, as the reviewer mentioned, there might be some difficulties when the usual flow goes off the beaten track.
Main Advantages
Minimalistic interface
Versioning
Many supported file formats
Multiple project management possibilities (eg. project messages, overviews, ETA, etc.)
Calendar
Dropbox and Adobe integration
Planned integrations with Figma and Adode plugins
Disadvantages
Registration of external reviewers
No compare modes
Weak auditing functions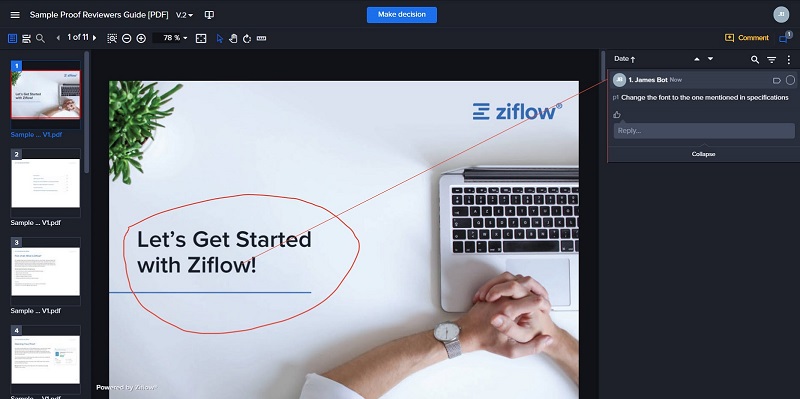 Ziflow is currently looking like the most present contender on the review services that work hard on their user feedback! They have 394 reviews on Capterra and 248 on G2. Also, their marks are 4.6 and 4.7 correspondingly.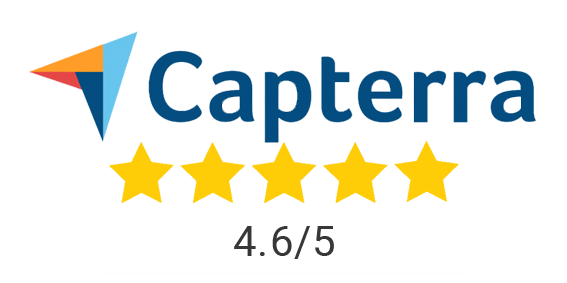 Ziflow was founded many years ago and became a solid representative of the proofing tools market. Several main fundamentals are close to another contender from this list – Approval Studio. Ziflow tries to consider clients' feedback and prepare new releases often.
Overall, that is a great tool chosen by hundreds of users!
Ease of Use
Ziflow is also a user-friendly tool, and it should not take too much time to get used to it. However, some reviews state that non-technical users may find it challenging to get familiar with the software at first. Personally, that motivates me to learn more 🙂
Also, login time is short, and you need to reenter your password several times a day. This info was also taken from G2 and Capterra as the most frequently seen. However, as we have mentioned, most users do not have any issues once they take several tours of the tool.
Main Advantages
Many project management features (eg. project templates, automated workflows, etc.)
Auto-compare mode
Friendly UI
Many integrations — Adobe Creative Cloud, Ziflow, Dropbox, etc.
Workflow templates
Stats charts
Versioning
Disadvantages
Too many features may confuse the user who does not need them all
Complicated email notifications customizations process (there are too many of them)
Some users complaint about the new interface
Some words at the end
It doesn't really matter which tool you are going to use… as long as you are using Approval Studio, of course! But in all seriousness, we provided you with several options that look the best based on user reviews and feedback! Of course, that would be wonderful if you could try them all, outline the pros and cons of each, and come up with the best solution for yourself or your company.
If you do not have time, we would be happy to help you out with the one you find the most convenient and appealing based on our modest piece of writing 🙂 Have a great day!