I prefer Ghost of Tsushima 🙂 Everyone does if we are talking about game dev and finished products. However, this does not mean Cyberpunk 2077 becomes less popular, breakthrough, "nextgenned", hyped, or any other epithet you want to use. The situation is similar to Ballon d'Or ceremonies: there is Wesley Sneijder, but Messi wins (pointless sports reference, nevermind).
In my POV, the game by CD Projekt Red became the game of 2020 (in 2021, haha) because the company compiled tons of game production aspects – starting from anticipation and intrigue to marketing and lots of bugs as a result. The project marketing by CDPR was so great that even we – people far from game development – have many things to discuss. Collaborations with Sprite, Dodo Pizza, Cropp, Samsung, Old Spice, and other ads everywhere are the things we will discuss today.
Why is it breathtaking? Because you are breathtaking!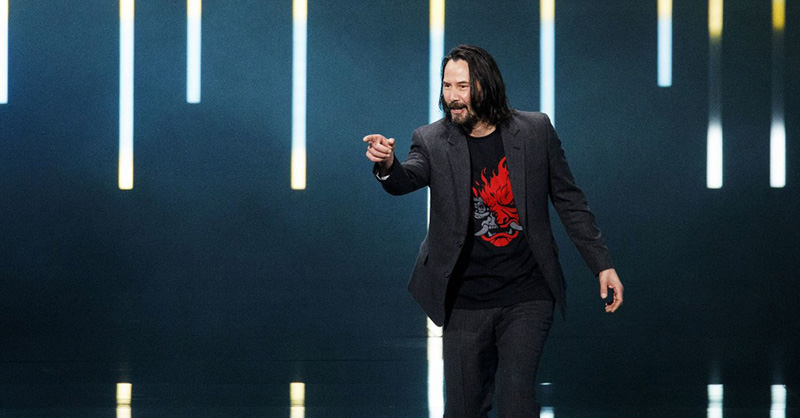 Peculiarities
Let's discuss the obvious but vital peculiarities of Cyberpunk 2077 branding. Why are they vital? Because they influence the success and final result of collaboration and marketing. You will see why featuring Old Spice was not the best idea.
Yellow, yellow, and once more yellow. This is the color we all associate Cyberpunk 2077 with, and there are no other associations with this color anymore for me. Wherever I see yellow, my mind says, "Hey, I wanna remind you about Cyberpunk!".
Futurism and neomilitarism. The game is about the future, and you cannot use retro filters for advertising your brainchild (unless you are not Fallout, of course). The history of cyberpunk design outlined the core principles: variegated color schemes, neon, dark backgrounds, and glitches.
What is more, you will see the Cyberpunk world representative everywhere. It is the guy who is holding the gun on the poster.
These peculiarities make the whole futuristic world a unique place. All of these features make Cyberpunk's marketing so memorable and appealing – not to mention that they got Keanu Reeves to play Johnny Silverhand and create one breathtaking meme…
But anyways, let's finally move to the branding examples.
Brands
Cropp
I guess this is the most boring collaboration for CDPR. I love the partnership with the Japanese brand fragment, but it was not that big and massive. Take a look here.
However, this is a vital move for the marketing campaign. Mass market clothing is cheap for big brands. Also, mass-market implies it will bring your ad all over the world. Thus, even those who have not heard about the game will google it.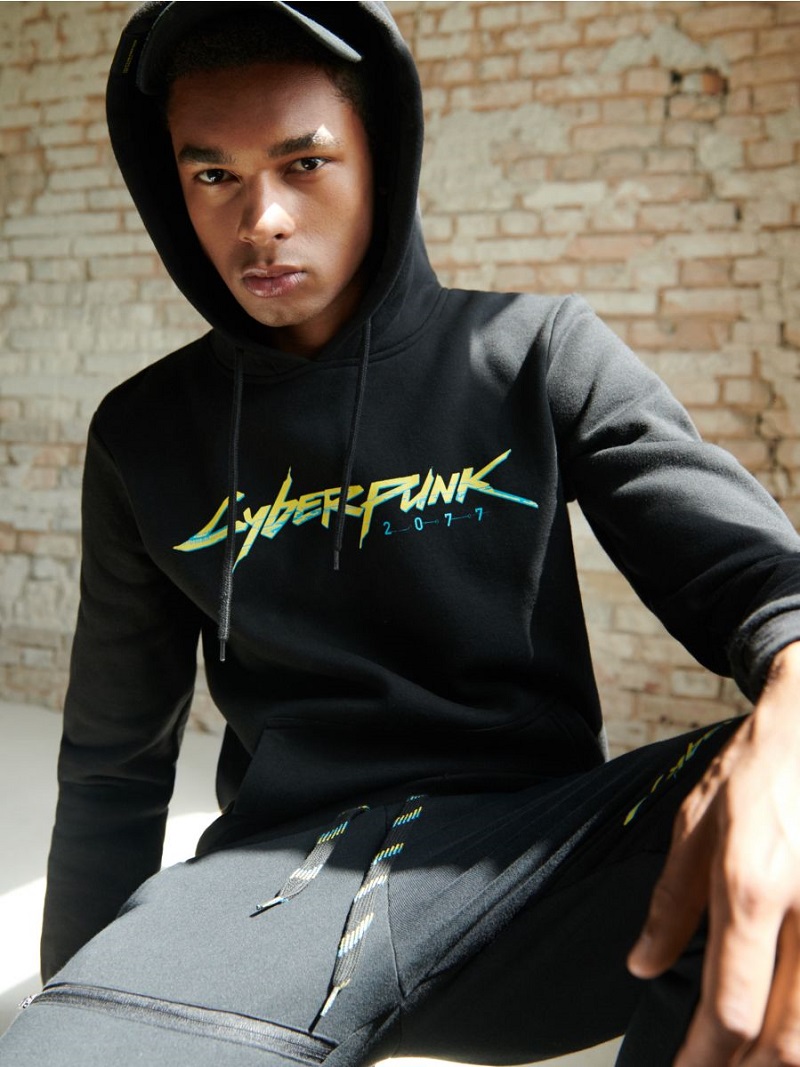 I will not say that this is something every hypebeast must cop. The hoodie design is pretty plain and has the only chest logo. T-shirts look more attractive. The collection also includes sachets, pants, and socks. We can be fully cyberpunked playing Cyberpunk 🙂
Samsung
With the nextgen coming, everyone started to think about a new TV that supports 4K gaming and a 120Hz refresh rate. Such TVs (good ones) cost from $1000, and this is a significant upgrade. BUT, Samsung and CDPR decided to give a one-of-a-kind 75' Samsung QLED 4K TV in the marketing campaign called Samsung QLEDecode.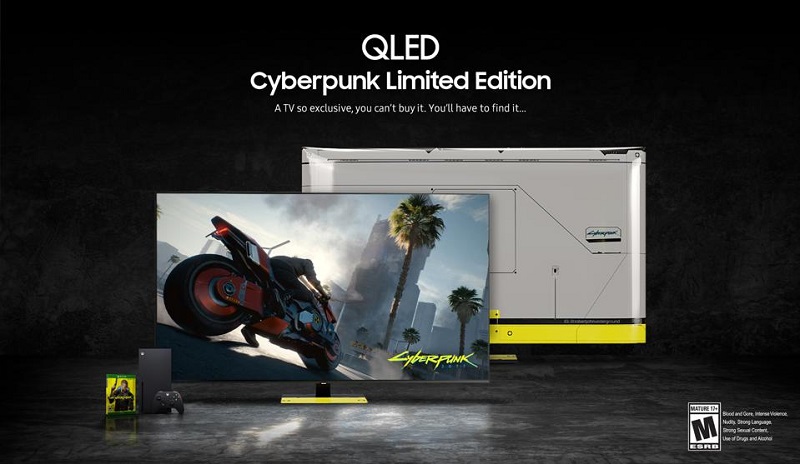 What should have been done to win $2,700 TV? Participants needed to hack the locks in ARG (alternate reality game). Using the robot's hand player must unlock a door. The game was designed in the colors and style of Cyberpunk 2077. Oh, yeah, branded Xbox was a prize as well.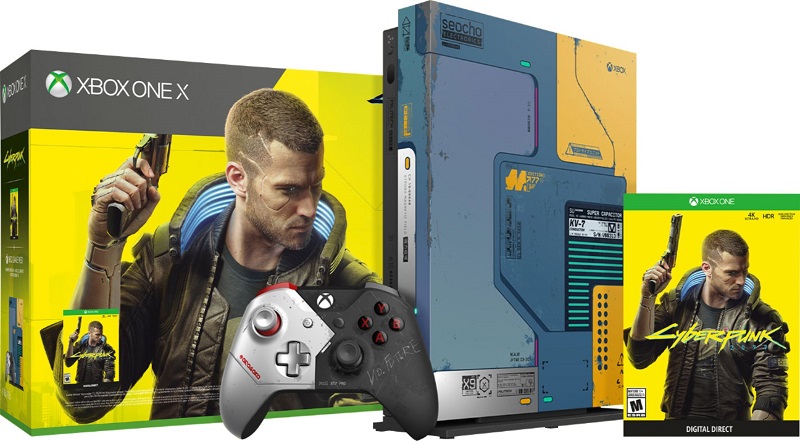 This TV is one of a kind, as we have mentioned. You cannot buy it now or later – just never. It meets next-gen gaming requirements and will suit Xbox and PS5 (IF YOU CAN BUY IT BECAUSE I CANNOT).
Old Spice
I do not even want to hear that any other ad (movie or printed) by the brand can be better than the "I'm on a horse" one! Look at your Cyberpunk commercial, and then look at this one. Look at Cyberpunk and look at "I'm on a horse." Sadly, this Cyberpunk commercial has troubles with horseback riding.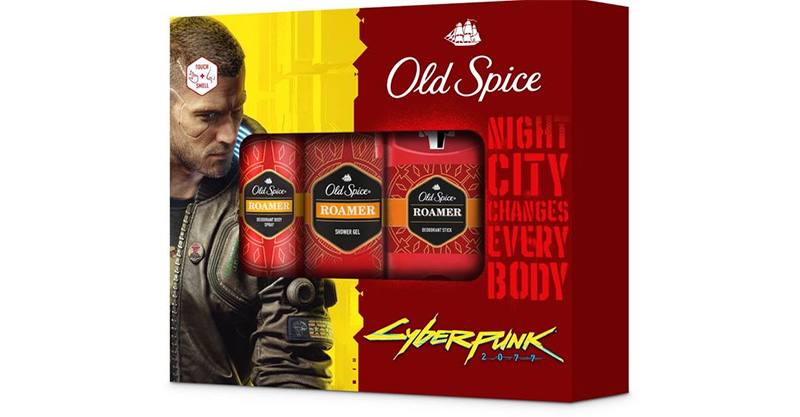 Sadly, two brands decided to release only branded packs of deodorants with no video. Terry Crews (the guy who is always shouting in all Old Spice's commercials; a wonderful actor) would be a highly anticipated man to appear in a commercial. This man knows how to become viral.
As far as design is concerned, there is nothing interesting. The box is branded, but the deodorants themselves look like any other product by Old Spice – red with some badges. You would not see any dominant yellow color of Cyberpunk. The less expected collaborator appeared to be the less attractive in terms of design.
Sprite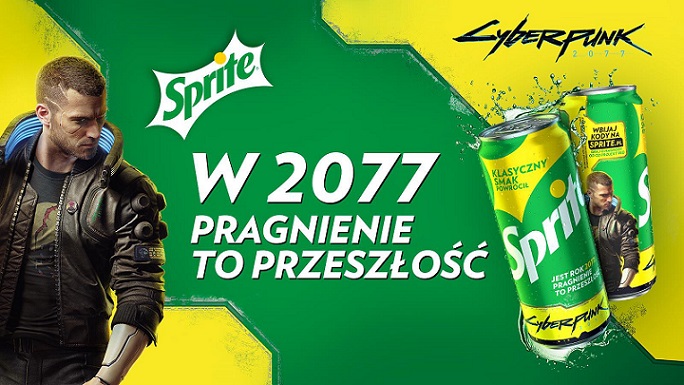 Coca-Cola owns Sprite, and that is new coming out for me. As for the collaboration, Coca-Cola and CD Projekt Red signed an agreement of cooperation. The promo was targeted at the Poland market; thus, all ads were Polish.
Is this an exciting collaboration? For sure! I love the promo design and its motto – "W 2077 pragnienie to przeszłość" (which means In 2077, thirst is in the past). The colors are bright and appealing. I would definitely choose the new Sprite can while shopping if I lived in Poland. What is more, you can select one of three characters: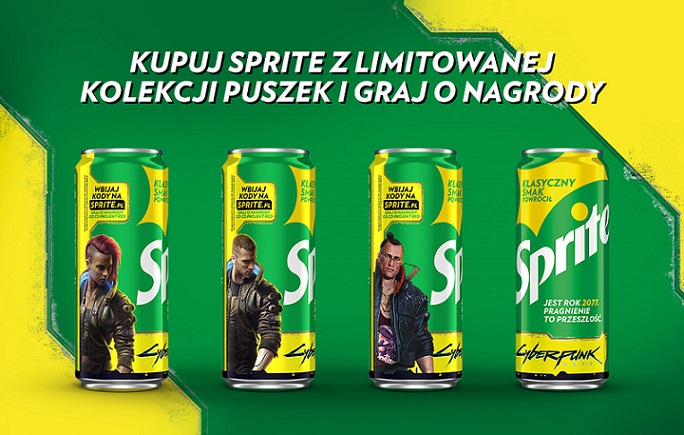 RUN THE JEWELS
This collaboration I love the most. There are two reasons: the first one – I love Run the Jewels; the second – it has the most creative and impressive design. Look at this awesome merch!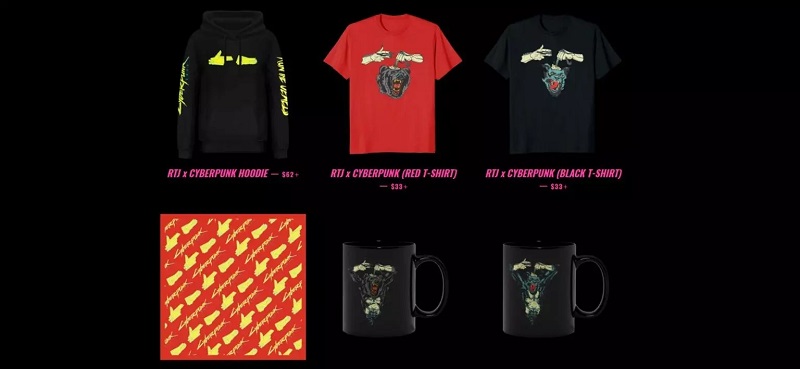 The group decided not to stop with clothes and mugs and made a soundtrack for the game and also filmed a video.
What is more, they have made great merch and beer! Beer! Besides it is a craft, it has a beautiful can design. "The collaborating breweries were chosen as they're each independent leaders in creativity, and also because they share a similar ethos of expanding and supporting inclusivity within the craft beer community," says Kate Branking. She is one of the creatives responsible for the project.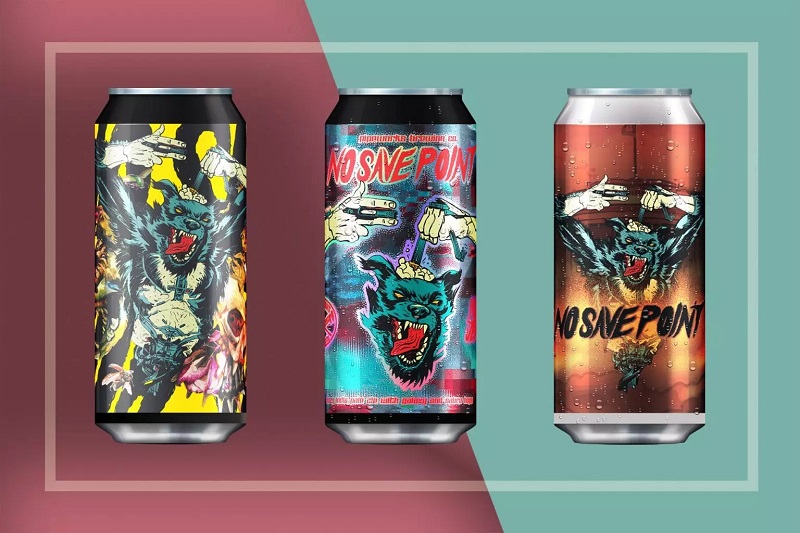 Summary
What can I say? These are a few examples of what CD Projekt Red made to advertise their brainchild – Cyberpunk 2077. You may not respect what the studio did to past gen gamers, but their marketers did a god-like job. It was the most anticipated game that can compete with The Last of Us 2. That's a 'wow' thing!
Which ad did you like the most? Which marketing moves do you know, but we missed to mention? Let us know in the comments below!