Hi there – Adidas is on the table today!
I bet you won't find a person that has never heard of this brand. Germans are well known for creating great cars, but I must say that sports apparel is also the thing to be proud of. So, let's begin our journey from my first, let's say, acquaintance with the famous brand.
The Kid's Memories
Do you remember your first brand shoes? I do not mean some 'designer' shoes, but not those Noname kicks that every single dude in your block wore. My first shoes were not by Adidas, nope – they were Nike's, haha. However, my first ever football shoes were made by the brand we are talking about now.
Can you imagine the kid who loves football (or soccer, if you like) so much that finding time for eating is a mission impossible? That was me. So, imagine then how happy I was when my mum unexpectedly (she hated football for injuries and my devotion to it rather than to studying) bought me my first-ever football boots. Adidas F30.7 TRX… oh God, how ugly they were, but how perfectly comfortable they fit me. I scored my first freekick and won the first title playing in these boots. That was the time the love for the German brand was born. BTW, here is a picture of those: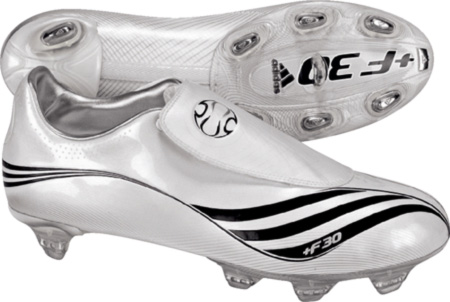 You might wonder, why am I telling you this? What kind of significance can it possible bear? Well, I'll just say we'll get back to it later.
The Beginning
The Dassler's family was not rich but had extremely creative and hard-working members. Having come back home after the First World War, two brothers – Adolf (Adi) and Rudolf – were trying to find some ways to recover from the war. They decided to go for sports shoes – Adi was extremely passionate about the thing. The very first pair was produced in 1920.
Rudolf and Adi decided to register the company as Dassler Brothers Shoe Factory (German – Gebrüder Dassler Schuhfabrik). The brand was created in 1924 and they were producing 100 pairs a day.
The next year, Adi developed unique shoes for those times – a pair with spikes and studs. These were created for soccer and track & field. The new patent was presented at the Berlin Olympics and made a big splash. Adi was trying to use the lightest materials to save the speed of an athlete.
Random fact: the first ever athlete who won the gold medal in Adidas shoes was Lina Radke-Batschauer. She set a world record for running 800m in 1928 and that remained unbeaten till 1944. Hers was not only the first Adidas gold medal, but also the first gold medal for Germany in the Olympics.
The even big success was waiting for Adi at the Olympics in 1936. Four gold medals were won. The next year, Adolf was producing 30 different shoes for almost 13 different kinds of sports.
However, when the Second World War approached, the factory was taken under control of Germany and started producing tank-busting rockets. The pause was big, but many Americans out there had already become the clients of Adidas and were waiting for them to continue the shoes production. After the war was over, everything started working out fine up to nowadays – but that's a whole other story.
Adidas' logos
Adolf Dassler's first logo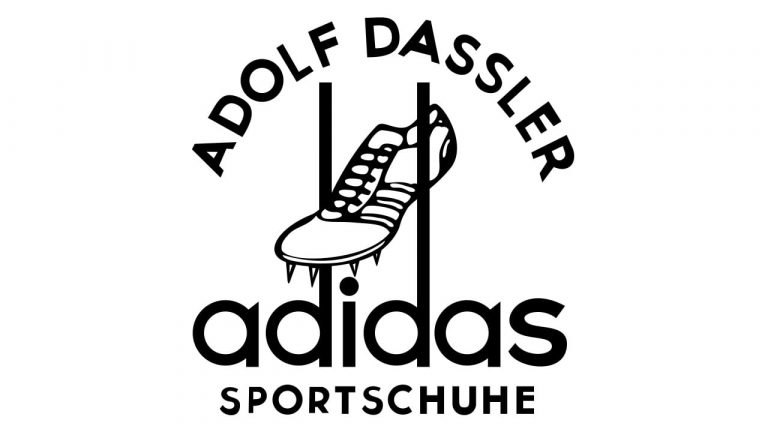 The very first logo of Adidas was created for "Adi Dassler Adidas Sportschuhfabrik". It appeared with his famous shoe with spikes. The logo also revealed an already legendary font. Unfortunately, it turned out that a somewhat similar branding was used by Karhu Sports company earlier, and I am now talking about the famous three stripes. Adi wanted to resolve the issue to continue his re-branding strategy and decided to buy the trademark. The rights were purchased for today's equivalent of 1600 euros and two bottles of whiskey.
By the way, if you don't ever want to pay a pretty penny to re-buy your idea from someone who came up with the same concept, you can always use Approval Studio's compare tool to see how different your logo is from the competitor's one.
Checked it? All good? So let's continue now, shall we.
Adidas Originals (The Trefoil)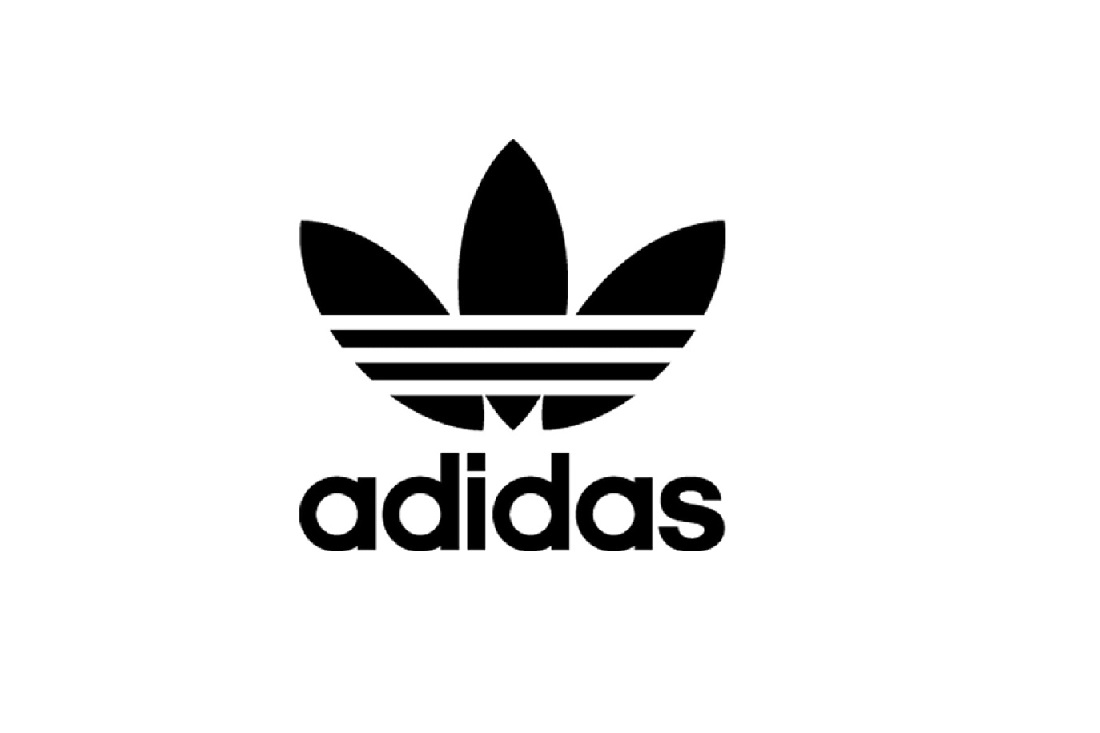 In the early 1970s, Adidas decided that they needed to carry out a global re-branding and create a dynamic logo that would characterize the brand as more diverse and representing more than just high-quality sports shoes. The presentation of the new redesign also coincided with the 1972 Olympics in Munich.
The trefoil became an inspiration for the new Adidas logo. It symbolized the three parts of the world Adidas equipment was being sold at – left for North and South America, the top is for Europe and Africa, and the right leaf is for Asia.
The three stripes symbolized the diversity of goods the company was producing. Later, the trefoil became the logotype of Adidas Originals – street-wear and casual clothing lines. Due to that, not only did the athletes present the brand, but also famous musicians like David Bowie.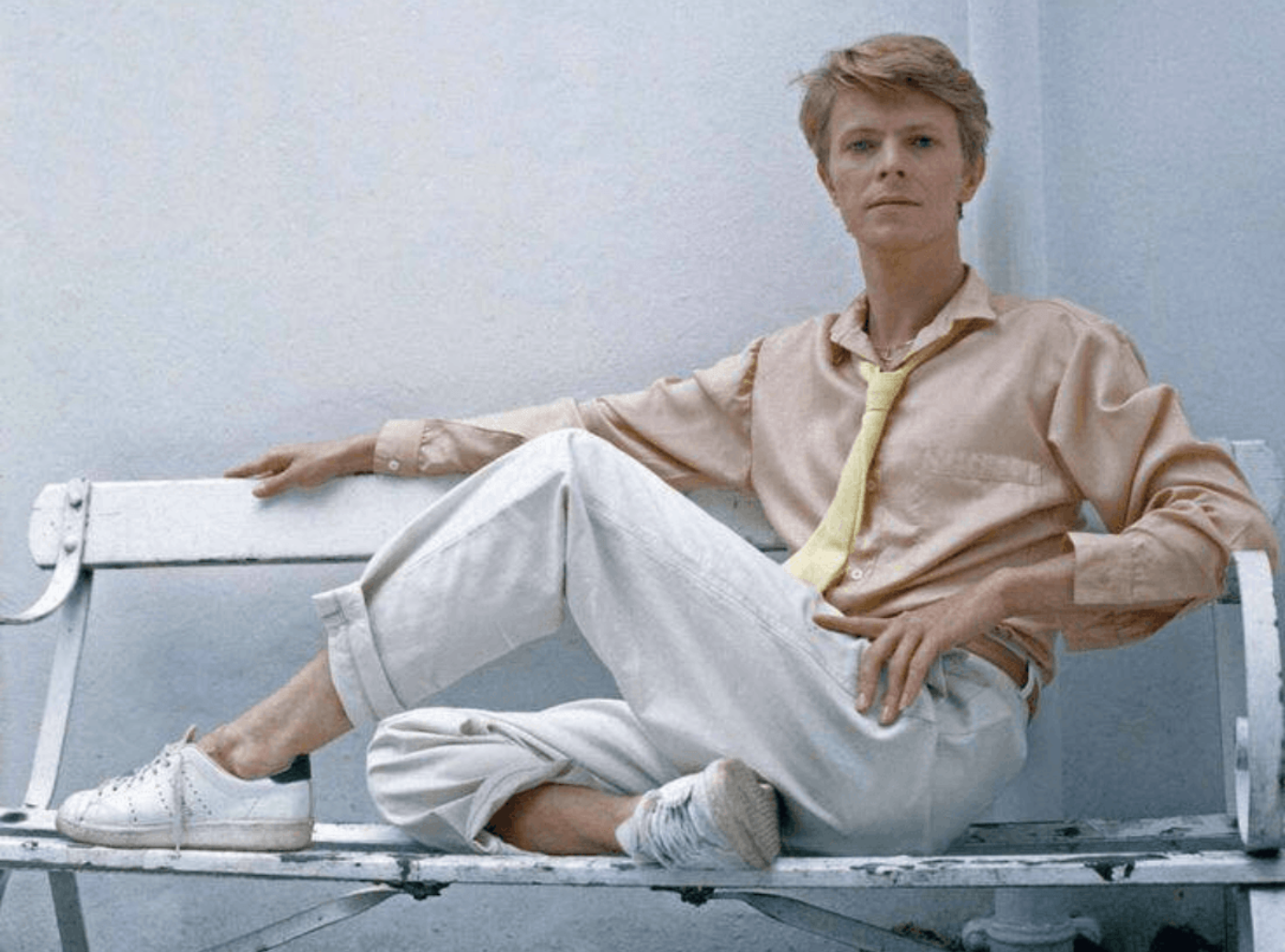 Adidas Performance
After Adolf Dassler died in 1978, the hard times came, and Nike and Reebok overtook the market. The 1990s were the time when the new technologies and fashion in sports apparel came. As a result, it was time to create a strong brand identity and change the branding process to save the company from bankruptcy.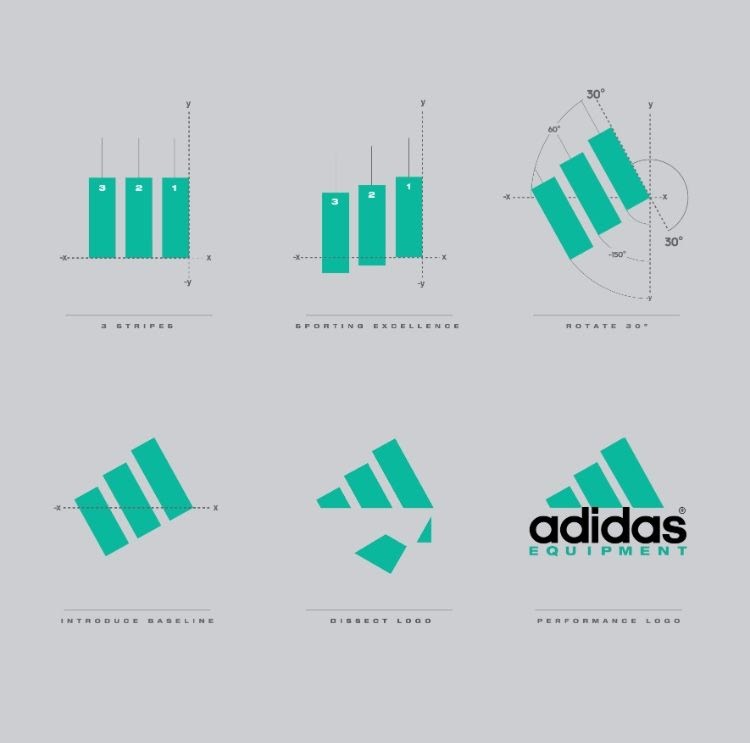 At the beginning of the 90's, the company presented the new equipment line – Adidas Performance. After the success of futuristic ZX Adidas, the new line was created for professional athletes and their needs.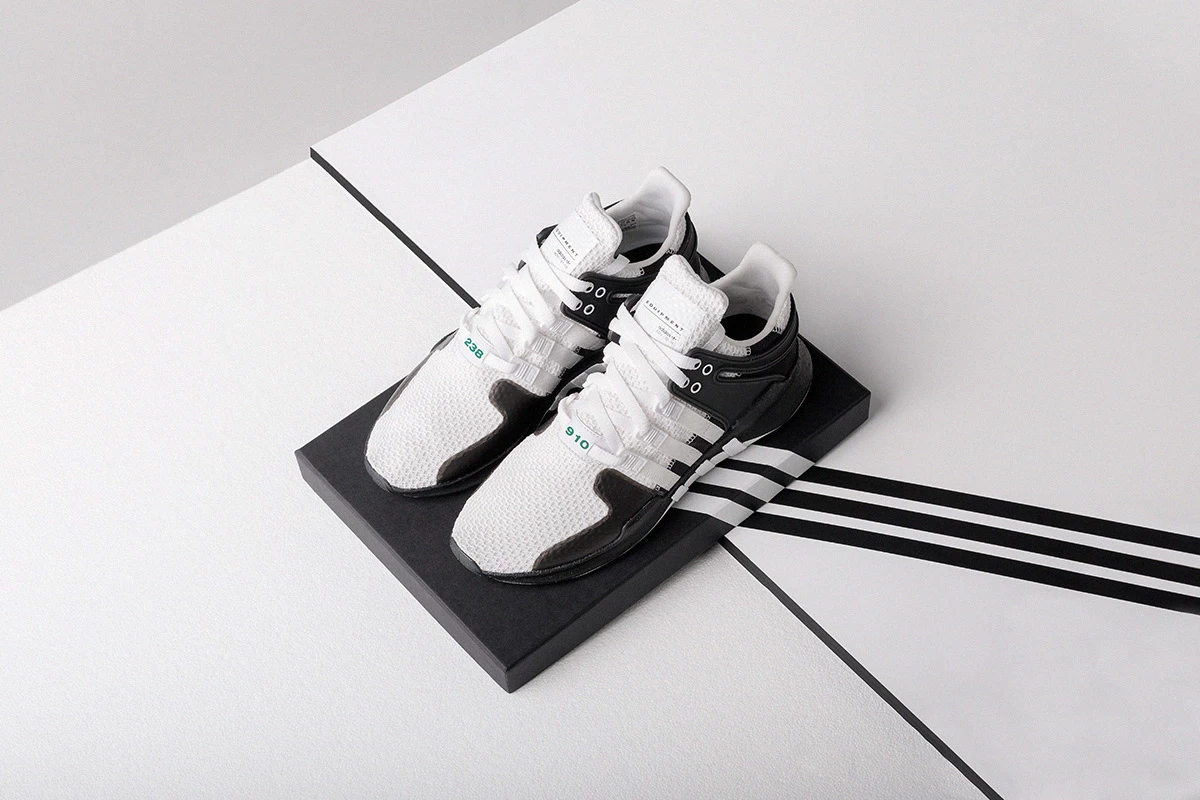 The new logotype saved the classics – 3 stripes. However, now they were aiming up which meant undertaking the difficulties, challenges, and barriers that athletes were going through every single day. Despite the fact that publicity said the new logo was boring and too simple, the image became the official identity of Adidas in 1997.
Adidas Style

This is the newest iteration of the Adidas logo. A circle with 3 claw-like stripes inside represents more fashion-orientated projects. For example, the most famous Style project is a collaboration with Yohji Yamamoto – a Japanese fashion designer. They have created a Y-3 line of clothing and shoes that became really popular.
Unfortunately, Style logo and collections get a chance to be released extremely rarely. Some retail stores still wear this logotype, though.
Best Adidas Ads
I can tell you one thing, Adidas just does not have such iconic and successful ads like Nike's "Just Do It". However, that is not the reason to end the article right now – they have plenty of other stuff.
As you may have noticed, Adidas and Nike are the main contenders on the market. And they are separated by the filter of 'good/bad guy'. Nike is the bad one here – ads are grand, celebrities behave as if they are the best in the world, and their polemic corresponds with that. As for Adidas, they are 'good guys'. Why? They also have the best athletes in the world signed to them and also inspire to be the best. However, Adidas aims to do it naturally and more 'people-related'. They do not try to show that their athletes are out of this world, but rather inspire that everyone may be that cool and successful when training in Adidas equipment. Hence comes the importance of a brand image.
They have strong storytelling, which makes them different from Nike. Creating a positive brand image was their primary goal. Every advertisement people love because they can find themselves in those ads. I do not say that every humankind hates Nike's ads, but the brand has a different approach. Guys from Adidas have built a strong connection with their customers, and this is what we can see in their ads. It's like visiting some specific restaurant not for the great meal, but for services they provide, the attention they pay to you, and just for a friendly atmosphere.
Thus, the main reason for being successful in marketing by Adidas is to be for everyone, be native, and be genuine. This is what people love and follow – and this is exactly what happened to me as I was a kid. To me, and to many other children as well. This 'good guy' branding does work – it makes people believe that if famous sports athletes wear them and are successful, everyone else around can do it as well. That's what my mom thought when she bought me my first shoes, that's what I thought playing in them, and that's what happened to many people all around the world.
And now let's dive into some specifics.
There Aren't Plenty of Fish in the Sea Anymore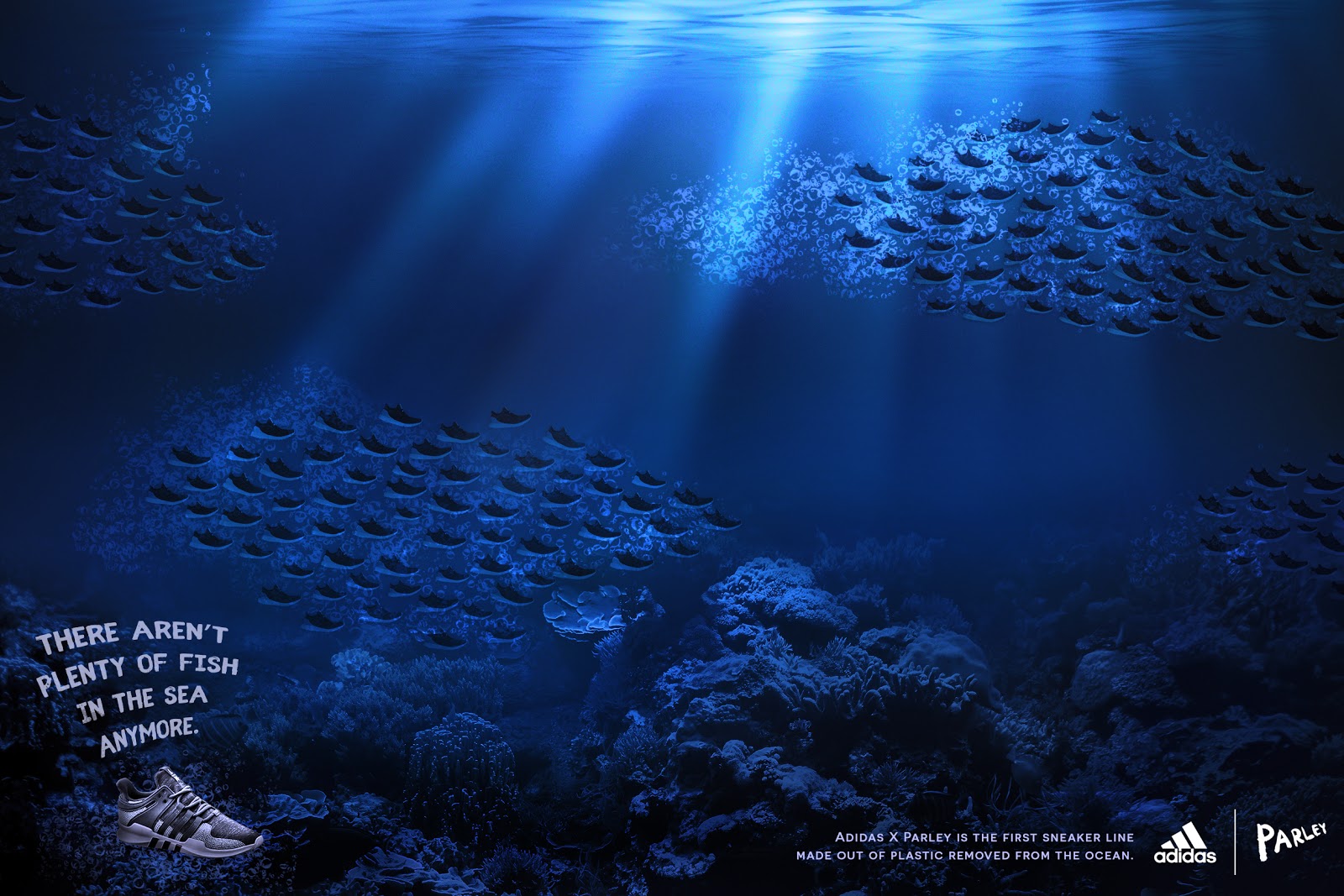 In 2018, Adidas teamed up with Parley (a non-profit organization that takes care of oceans) and made a rather strong promotional campaign. They have released the line of shoes made of plastic that clogs our oceans.
The slogan itself – There Aren't Plenty of Fish in the Sea Anymore – has a strong and peculiar idea. Everyone who sees or hears the motto wants to check the details. What is more, the ad does not look like a promotion – the colors, depth of the artwork, and overall atmosphere help customers to feel like they are looking at the piece of art.
Just a thought in my head: as for the move, I know that such collaborations with non-profit organizations aimed towards the hype and raising loyalty among the customers as well. However, I am glad that big brands raise the awareness of the problems even it's done primarily for their own goals.
"Just Browsing, Thanks"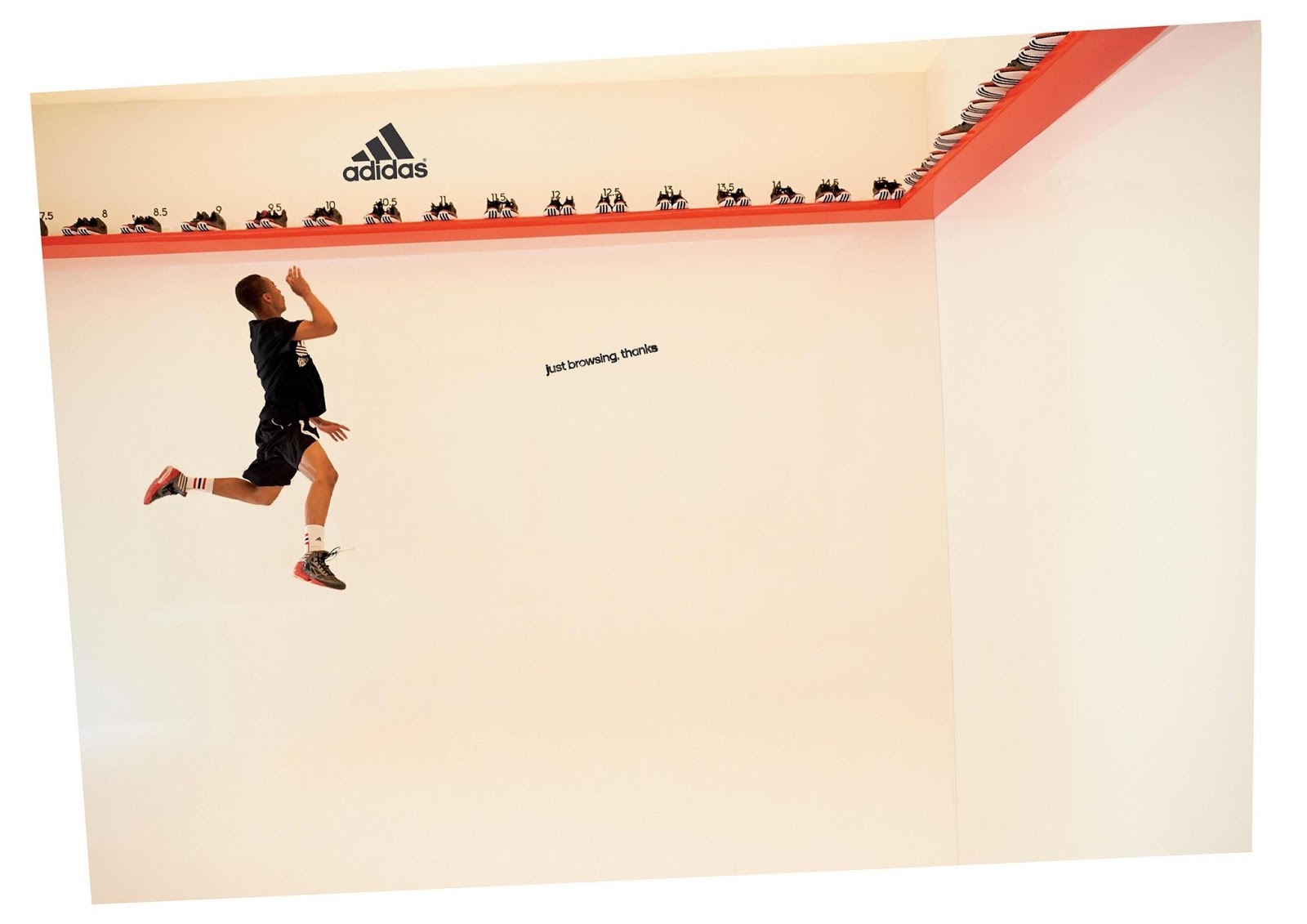 This one even was one of the nominees on Cannes Lions International Festival of Creativity 2014! The campaign was launched in the UK for Derrick Rose's new collaboration shoes – "D Rose 3.5.". For those who wonder – Derrick is an NBA basketball player currently playing for Detroit Pistons. Back when the ad was up, he was representing the Chicago Bulls.
There is a peculiar story that goes beyond a good branding. The printed ad is great and very creative, but it's hardly the only thing it accomplishes – it also aims to make people jump! People from the UK could come to the stores and try to jump 10 feet high to get the new sneakers by D Rose for free. That is a very smart and evolving move by Adidas.
As we have mentioned before, Adidas makes the ads that inspire and motivate people to be like their favorite athletes. Regarding this campaign, every person can try to jump as high as Derrick Rose does and say: "Just Browsing, Thanks". It's like you are a great athlete, can jump high, and get a new pair of top brand shoes free of charge. Who can resist?
Impossible is Nothing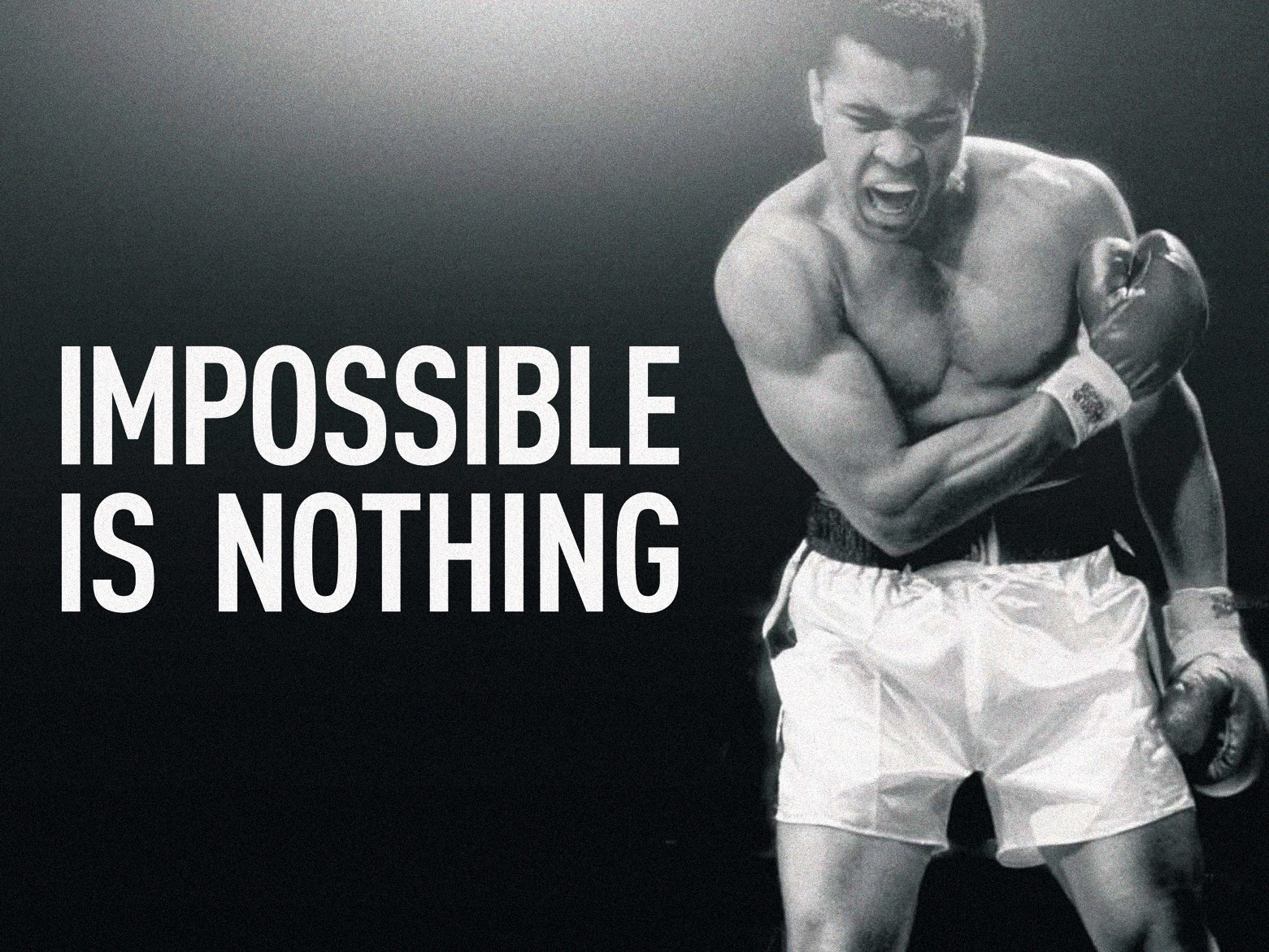 That is the most powerful and famous campaign made by Adidas ever. However, it was not as successful as Nike's 'Just Do It'. The slogan was fascinating and inspiring and is actually a part of a quote by Muhammad Ali that Adidas used in their advertising campaign in 1974:
"Impossible is just a big word thrown around by small men who find it easier to live in the world they've been given than to explore the power they have to change it. Impossible is not a fact. It's an opinion. Impossible is not a declaration. It's a dare. Impossible is potential. Impossible is temporary. Impossible is nothing."

Muhammad Ali
Adidas chose the best athletes for this campaign. Alongside the slogan, they tried to show that difficulties are temporary and it's vital to carry on. Also, Adidas made great commercials that suited their image of 'folk brand'. For example, the video ad with Beckham, Zidane, Platini, Kaka, and many more. This is an extremely kind commercial where football stars play with ordinary kids on the street. Let's take a look (Unfortunately, I could not find this one posted on the official channel):
The whole campaign involved many people from different fields of sports along the years – Muhammad Ali himself running along with Zinedine Zidane, Laila Ali, David Beckham, Tracy McGrady, Ian Thorpe, Haile Gebrselassie and Maurice Green. The point of these ads always remained faithful to the 'good guy' attitude of the brand – bridging the gap between famous sports stars and all of us people.
Conclusion
Adidas is a great brand, and people there know what they are doing. Especially, when it comes to commercials and branding. Yes, they do not have such a successful campaign as 'Just Do It'. However, does this mean Adidas sucks at branding? Hell no! Does it make Adidas a bad brand? Absolutely no! Does it make it less successful in general? No, no, no! It just makes it different.
So, what is my main thought? Adidas is one of the brands that keep it both stylish and simple in the modern world. Being a national love and having a brand trust is the main power. Thus, that means a lot.